topic 12117
How to plate Aluminum onto stainless steel or steel or copper
A discussion started in 2001 but continuing through 2018
(2001)
Q. Trying to find a way to electroplate aluminum onto mild steel.
Brandon Harmon
- Cedar Springs, Georgia, USA
---
(2001)
Q. Hi Brandon,
I was about to ask the same question as you about plating of aluminum onto stainless steel, but I am glad you did it for me. I would like to share with you what I have found in this regards. The process is called "Aluminizing" and it is a thermal spray process. You can find more information by (searching the internet) I hope that helps you. Please share with me anything else you find about it.
Thanks,
Reynaldo Arroyo
- Palmdale, California, U.S.A.
---
(2001)
A. Hi Brandon and Reynaldo. Aluminum cannot be electroplated out of a conventional aqueous plating bath because it is too active a metal, so all of the electricity goes to electrolizing hydrogen out of the water instead of depositing aluminum. But it is not impossible to electroplate aluminum; rather it is a specialized process which must be done out of molten salts or special organic solvents. It may also be possible to electroplate aluminum via the rapidly developing field of ionic liquids, although as of this writing ionic liquids are not used in plating shops to my knowledge.
Alternately, aluminum can be deposited by a vacuum process (vacuum metallizing) or by Ivadizing, and as Reynaldo mentions by flame spraying. Every process has limitations: some are line-of-sight only, some are limited by chamber size, etc. Consequently, you must specify in some detail exactly what you are trying to do (production rate, part size and shape, how thick the aluminum should be) before people will be able to best help you. Good luck.
Ted Mooney, P.E.
finishing.com
Pine Beach, New Jersey
---
(2001)
A. Hi,
I don't know if this helps, but I have also been interested in plating steel with aluminum. I was recently contacted by a gentlemen from Alumiplate, who was very helpful. You may wish to check out their site.
Good Luck,
Joe Trattner
- Bartlett, Illinois, USA
---
---
To minimize searching and offer multiple viewpoints, we've combined multiple threads into the dialog you're viewing. Please forgive any resultant repetition or failures of chronological order.
---
---
Plating aluminum onto stainless steel
(2002)
Q. I'd like to know where exists the method of plating stainless steel with Aluminum. How does it work? Who are the suppliers? My interest is related to increase the life of stainless steel plates (304 or 316 grades) at temperatures around 1000 °C.
Norval Rodrigues Oliveira
- MG, Brazil
---
(2002)
Dear Mr. Oliveira,
A. It is indeed possible to plate products with aluminium, though not out of a conventional (aqueous) plating bath. Aluminium can be deposited from organic solutions. I know that a German company has a process which deposits aluminium on products.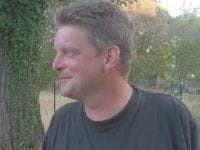 Sjamp van Esch
- Eindhoven, The Netherlands
---
(2002)
A. Alumiplate is another brand name for plating products with aluminum.
Tom Pullizzi
Falls Township, Pennsylvania
---
(2002)
A. Mr. Oliviera,
We can plate 300 series stainless steel with a high purity Al coating. Although the coating itself could not survive up to 1000 °C, I assume you would want to anodize it. Let me know what questions you have. We have several customers that routinely anodize the coating for their applications.
Regards,
Gus Vallejo
- Minneapolis, Minnesota
---
February 16, 2009
A. It is possible to plate Aluminium, the only solution for this which has been commercially realised is the Sigal-process , which has been invented in 1973. It uses Toluol as solvent, the problems with it are: it has to be absolutely water-free, you need an inert-gas atmosphere over your electrolyte, and the electrolyte is decomposing over time due to its instability.
This makes the process very expensive; to my knowledge there are only 3 or 4 companies in the world working with it. If the workpieces you want to be aluminium coated are not sensitive to heat, a PVD coating will be much cheaper.
Marcus Hahn
- Lucerne, Switzerland
---
---
To minimize searching and offer multiple viewpoints, we've combined multiple threads into the dialog you're viewing. Please forgive any resultant repetition or failures of chronological order.
---
---
MIL-C-5541 vs MIL-C-83488
(2005)
Q. I have some Al6061 machined and A356-T6 cast aluminum parts which are going to work in a marine environment (not fully or partly submerged). Those parts were high-purity-aluminum coated according to Mil-DTL-83488 [link by ed. to spec at TechStreet] but lately it's getting harder to find a local supplier for the process. What I wonder is what would I lose if I choose to chemical-conversion coat those parts according to Mil-C-5541 [link by ed. to spec at TechStreet]. The parts are painted according to Mil-C-85285 [link by ed. to spec at TechStreet] after the coating process. What would be the case if the parts were going to be used in a non-marine environment? And finally, I also have one titanium alloy part which is coated according to MIL-DTL-83488. Is there any alternative coating methods for it? Thanks for the help in advance.
Metin Turan
Mechanical Engineer - Turkey
---
(2005)
A. This is one where you will have to go back to the customer and ask what the alternatives are.

I would be surprised if you could just drop the Aluminium coating, especially as this is going to affect the dimensions of the part.

You don't mention whether this is a Type I or Type II coating (although for use in a marine environment one may expect it to be Type I because of the potential environmental damage of the hexavalent chrome).

Directly replacing Aluminium with chromate conversion means that you lose the thickness of the aluminium coating and so risk corrosion of the component at a much earlier stage,

For treatment of titanium the same really applies, that is, ask your customer.
Brian Terry
Aerospace - Yeovil, Somerset, UK
---
---
Electroplating aluminum from organic liquids
June 10, 2012
Q. Can you give some details about the above mentioned "Organic liquid" that can be used to plate aluminium?
Bidyut Bhusan
- Bhubaneswar, India
---
June 11, 2012
A. Hi, Bidyut.
There are probably a number of solvents that can theoretically be used.
"Studies on the AlCl3/dimethylsulfone (DMSO2) electrolytes for the aluminum deposition processes" by Jiang, Chollier Brym, Dubé, Lasia, and Brisard, (Surface and Coatings Technology, Volume 201, Issue 14, 2 April 2007, Pages 6309-6317)
suggests that AlCl3/dimethylsulfone (DMSO2) is a promising possibility. You can order a copy of the paper from www.sciencedirect.com/science/article/pii/S0257897206014484

But the previously mentioned Alumiplate is a commercial concern which electroplates aluminum out of an organic solution; naturally, they retain some of their knowledge of the topic as proprietary trade secret.
Good luck.
Regards,
Ted Mooney, P.E.
finishing.com
Pine Beach, New Jersey
---
---
Plating aluminum onto copper
February 9, 2009
Q. Are there processes for plating aluminum onto copper?
Thanks,
Ken
Ken Rosenblum
Plater - St. Paul, Minnesota
---
February 11, 2009
A. The only way I know of is to use ionic liquids and this is not commercial. You may be able to use PVD or sputtering technologies, but I do not know of it on a commercial basis

Trevor Crichton
R&D practical scientist
Chesham, Bucks, UK
---
February 12, 2009
A. There is a vendor of aluminum plating process in the USA in MN (Alumiplate). But it is very expensive to buy and to operate, so it has limited commercial applications. In short, it is not practical for most applications.

You can coat parts by PVD deposition. Ivadizer is an old name for one of the processes.
James Watts
- Navarre, Florida
---
March 31, 2009
A. I have been coating aluminum by cathodic arc process on various substrates. Adhesion is pretty good. We can coat aluminum on copper also!
H.R.Prabhakara
- Bangalore, Karnataka, India
---
---
Electrodeposition of aluminum using ionic liquids
May 24, 2010
Q. I am looking for ionic liquids on aluminum electroplating. I need thick and micro or nano scaled rough aluminum film on aluminum seed layer. This is due to improving the wettability between aluminum and liquid semiconductor. I don't know what kind of ionic liquid and setup tools because I am a beginner in this field. So, I need any information for aluminum electroplating.
Baek Hyun Kim
University of Missouri - Columbia, Missouri, USA
---
March 10, 2009
A. Many companies claim that aluminum can be electroplated using Ionic Liquids based solutions.
Ionic liquids is the next generation & water free electroplating technology .
You can find more information in the following link: http://www.basionics.com/en/ionic-liquids/applications/metal/aluminum-plating.htm.
This technology is still under development; materials may be degraded under air atmosphere .
Anyway it is recommended to follow up this new technology
Gabriel Schonwald
Bnei Berak, Israel
---
---
Coating nickel with pure aluminum
August 27, 2013
-- this entry appended to this thread by editor in lieu of spawning a duplicative thread
Q. I want to coat nickel with pure aluminium. Is it possible? If yes, then how?
Iqbal Ajmal
- Rawalpindi, Pakistan
---
August 29, 2013
A. You can vacuum evaporate aluminum onto nickel, or, if you need a denser coating, sputter deposit the aluminum.
Jim Treglio

PVD Consultant - San Diego, California
---
August 29, 2013
A. Hello Iqbal!

When I want to coat with aluminum, I'll first use an ion vapor deposited technique: AMS2427 [link by ed. to spec at TechStreet] and Mil-DTL-83488 [link by ed. to spec at TechStreet] are two specifications that cover the process.
If I need a better, denser, more corrosion resistant or higher adhesive strength coating and I'm willing to throw more money at the problem, then I'll use the organic solvent electroplating process mentioned above. AlumiPlate is one company that does that process.

Lee Gearhart
metallurgist
---
---
October 14, 2014
-- this entry appended to this thread by editor in lieu of spawning a duplicative thread
Q. I have a part that is made from C11000 Solid Copper; my customer would like us to apply an Aluminum Finish.
Can this be done by electroplating or anodizing?
Bob McCormack
- Hamilton, Ontario, Canada
---
---
Thickness of Aluminium plating per MIL-DTL-83488 type II, class 3
June 8, 2015
Q. I would like to know what is the minimum and maximum plating specification for MIL-DTL-83488 type II, class 3. If you call out for class 3 does it mean that the plating must be no thicker than class 2? This specification only lists the minimum thickness so my question is if parts were delivered that meet class 2 would they also be meeting specification for class 3?
Terry Thomas
Engineer - Round Rock, Texas, USA
---
---
December 5, 2017
Q. Hi,
I am electroplating aluminium on a copper strip.
The corrosion has occurred at the anode but aluminium is not being deposited at the cathode. I have been using AlCl3 as the electrolyte. What could the reasons? And please suggest any solution to the problem.
Smarajeet Das
- Bhubaneswar, India
---
December 2017
A. Hi Smarajeet. Unfortunately there is no solution to your immediate situation because aluminum cannot currently be electrodeposited from AlCl3 in an aqueous solution. We appended your inquiry to a thread which explains why and what the options are.
Regards,
Ted Mooney, P.E. RET
finishing.com
Pine Beach, New Jersey
Striving to live "Aloha"
---
June 5, 2018
A. We have developed a solution to this problem using organic ligands to stabilize the Al center in such a way that the reduction potential is decreased to less than water. Thus allowing us to electrodeposit Al from aqueous media.

Best Regards,
Blake Woodyard
, Chemist
LumiShield Technologies - Pennsylvania, U.S.A


This public forum has 60,000 threads. If you have a question in mind which seems off topic to this thread, you might prefer to Search the Site