60,000 Q&A topics -- Education, Aloha, & Fun
topic 3397
Non-etch stripping of anodic coatings on aluminum
1999
Q. I'm interested to see what the industry is using for the removal/stripping of anodic coatings. We are currently using a caustic etch solution and are looking for a NON-ETCH strip solution. If you have any experience with a particular product your comments and recommendations would be appreciated
Tim Martin
plating shop - Springfield, Massachusetts
---
1999
A. If stripping anodize coatings from aluminum the following solution can be used:
3.5 %/vol phosphoric acid
2.0 %/wt chromic acid
Remaining D.I. water
Bring to boil and strip for 3 - 5 minutes. This solution will strip the anodize coating but will not etch the aluminum substrate.
Greg Haataja
helicopters - Fort Worth, Texas
---
2000
Q. I have a client using a solution of ~ 3.5% Phosphoric acid and ~ 2.0 Chromic acid to strip anodized materials. It works fine...
The problem is the rock-like solids that build up on the walls of the strip tank. Short of using a jack- hammer he is unable to remove the material. Do you have any suggestions for cleaning out this strip tank?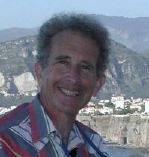 Art Kushner
Anaheim, California
---
A. Hi, Art.
The precipitant salts of aluminum (and some other metals) have a way of settling and pushing out the liquids they were not quite floating in. I discovered a few times that if you have one on these aluminum solids settled in a bottle, hard as a rock, with the liquids floating above it, that inverting the bottle a hundred times or so will get all that aluminum back in suspension. From this I am pretty confident that you can "wash" this precipitate back into solution by, for example, filling the tank with water, and pumping that water through a hose sprayed at the solids, and recirculating. Then you have to pump out the liquid and the resuspended solids before they settle and harden again. Good luck.
Regards,
Ted Mooney, P.E.
finishing.com - Pine Beach, New Jersey
Striving to live Aloha
adv.