Live! From Pine Beach NJ: The world's most popular metal finishing website, and the internet's friendliest corner
topic 12028 p5
What is "Pickling" of Steel?
---
< Prev. page (You're on the last page of this topic)
---
A discussion started in 2001 but continuing through 2018
Top surface of part stays rusty in pickle tank
August 28, 2017
Q. Hi,

We are having issues with one of our pickling solutions; It consists of HCl at 15% w/v. Iron is at 85 g/L and zinc at approx. 25 g/L.

When we try to pickle steel in this tank, the rust comes off on the sides and bottom of beams, but the top surface of the beams remains rusty (according to our operators)

This is the strongest and cleanest tank in the plant, and yet they say the other tanks work much better. I don't understand how that could happen.. What should I test my solution for? acid strength, iron and zinc concentrations seem to be good, and these are the only parameters we test for at our plant. Our operator has been working here for 30 years and he said this has never happened before.
Anna Terra
galvanising plant - Sydney, NSW, Australia
---
August 28, 2017
A. Hi Anna

Before asking for outside help you should always visit the tank and view the problem for yourself.
Even experienced operators can give a misleading description of a problem and you may spot some other factor that he did not think important.

For example...

Are you sure that the tank is thoroughly stirred before taking your sample for analysis? Witness it done or do it yourself.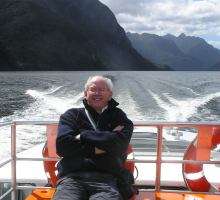 Geoff Smith
Hampshire, England
---
---
October 3, 2017
Q. I've been selling pickle dry steel to a number of customers for several years without incident. I've advised all the pit falls to customers about using this material, which is mostly susceptibility to rust. Recently though we received a claim for this very thing. I'll talk thru it with them but I was hoping I can some help from you about the actual reasons why this is so susceptible to rust: time, surface, etc... Can you advise any literature or offer some insight?
paul martin
metals - granite city, illinois
---
---
November 5, 2018
Q. I am an intern at a local steel company (from bioengineering) I have read this entire post several times, it's fascinating, thank you all for your wisdom.

I am trying to predict variables in coil pickling (% HCl, temp, time, speed, etc).

Does anyone have any good references? Is there a Bible of Pickling somewhere?

Thanks,

Shauna
Shauna Kocen
- South Bend Indiana USA
---
November 2018
A. Thanks for the kind appraisal, Shauna. I don't know of such a bible although another reader might suggest one. But I will mention 4 points which I think people should not miss for a general understanding of the pickling of steel ...
1. In steel mills mechanical "scale breakers" are used before pickling to reduce the amount of scale/rust which must be dissolved in the acid and the time required. I've never seen such a device in a plating shop, but sand blasting is sometimes used for mechanical removal of rust.
2. Using inhibitors rather than straight HCl is vital. We want the acid to attack rust, but we don't want to waste it dissolving steel. I'm not a pickling chemist, but I understand that the principle is that these organic materials bind to bare steel surfaces helping shield them from acid attack.
3. There are products called "acid extenders" which can precipitate the iron or other metal out of the solution, reputedly greatly extending the life of the pickling solution.
4. The Kleingarn chart/principle which reveals that sometimes even just adding water can speed up pickling or extend the bath's life as it becomes saturated with metal. Barlow R. Campano has been generous enough to supply an excellent on-line article about it.
Happy studies, and thanks again.
Regards,
Ted Mooney, P.E. RET
finishing.com
Pine Beach, New Jersey
We need "Aloha" now more than ever


If you have a question in mind which seems off topic, please Search the Site