60,000 Q&A topics -- Education, Aloha, & Fun
topic 1216p2
Hydrogen Embrittlement in Plating
---
---
A discussion started in 1996 but continuing through 2020
1999
Q. Once parts have been determined to have hydrogen embrittlement failure, is there a way to "save" the parts? I have heard several different theories from; the embrittlement can still be baked out, to re-strip and re-plate the parts, to the parts are junk. Is there a definitive answer out there?
Kevin Almquist
- Danielson, Connecticut
---
2000
A. Once the material is found to have a H/E problem, the micro-structure has already sustained damage due to the "migration" of the trapped hydrogen (very small cracks). Re-working the parts will not correct the damage. This is only my opinion, but one based upon "ACTUAL" experiences related to H/E failures. My definitive answer would be "SCRAP" the affected product, try to define and correct the "ROOT CAUSE" and try again. This has been my experience.
David L. Dow
fastening systems - Automotive - Detroit, Michigan
---
---
To minimize search efforts and to offer multiple viewpoints, we combined previously separate threads onto this page. Please forgive any resultant repetition, failures of chronological order, or what may look like readers disrespecting previous responses -- those other responses may not have been on the page at the time :-)
---
---
What is the mechanism of hydrogen embrittlement?
2000
-- this entry appended to this thread by editor in lieu of spawning a duplicative thread
Q. I am looking for any reference information about hydrogen embrittlement (mechanism).
nina
[last name deleted for privacy by Editor]
- Halifax, Canada
---
2000
A. There are many good books on this subject that you can research for your project, Nina. If hydrogen embrittlement related to metal finishing is your issue, Jack Dini's "Electrodeposition - The Materials Science of Coating and Substrates" has a very interesting chapter on the mechanism.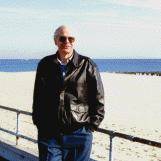 Ted Mooney, P.E.
finishing.com - Pine Beach, New Jersey
Striving to live Aloha
---
2000
A. The basic situation is one little hydrogen atom lost inside the metal matrix (crystal), it takes up almost no room, can move easily through the crystal and causes very little stress to the crystal structure.
Then it meets another hydrogen atom, they're dead happy to meet each other and join to become one molecule of hydrogen gas. Gas takes up about 1000 times the volume, so the molecule puts a lot of localised stress on the crystal, a few more molecules in a few more places and then the trouble starts.
Ian Brooke
university - Glasgow, Scotland
---
---
2000
-- this entry appended to this thread by editor in lieu of spawning a duplicative thread
Q. I am doing a failure analysis on galvanized quench and tempered steel (.22C/1.32 Mn). I have read where the acid bath can cause hydrogen embrittlement in high-strength steels. Is it common to see failure due to hydrogen embrittlement in quench and tempered steels (Yield strength = 116 ksi)?
David Reinhart
- Longview, Texas
---
---
2000
Q. Hello-
What's a good test to establish whether or not the failure is due to Hydrogen Embrittlement (for fittings)?
Is a sustained load test for 72 hrs with 85% max. allowable load a good criterion?
Fittings are made from 8740 steel, Heat treat to 170-190 ksi and CAD plated per QQ-P-416 [link by ed. to spec at Defense Logistics Agency, dla.mil] and subsequently baked for 23 hrs.
KA
A Kamal
- New York, New York
---
---
2000
Q. Hello,
I am a student studying corrosion engr., I am presently studying hydrogen embrittlement, I like to know about the possible testing method of hydrogen embrittlement. If anybody can help me, I will really appreciate it. Thanks
B. Kannan
- India.
---
---
2000
-- this entry appended to this thread by editor in lieu of spawning a duplicative thread
Q. I am interested in plating of metal parts and the hydrogen embrittlement that may occur and also the relief of stress in such parts by baking.
Specifically, I ask if the stress relief occurs without baking and by the mere passage of time and, if so, what time is normal or does the part remain capable of failure until baked?
If the metal parts plated are not stress relieved after plating, does the metal and/or the plating process present some danger of brittleness and/or failure?
Jim McBroom
- Nashville, Tennessee
---
2000
A. Hydrogen embrittlement under plating does not relieve itself ever, because the problem is not the presence of hydrogen (which I suppose might dissipate over time), it's the damage that the hydrogen did to the metal. Baking must be done very shortly after the embrittling process, preferably immediately.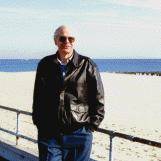 Ted Mooney, P.E.
finishing.com - Pine Beach, New Jersey
Striving to live Aloha
---
2001
Q. I have conflicting reports from 2 test houses on analysis of screws with sheared heads. One opinion is hydrogen embrittlement and the other is high core hardness. Is there a definite diagnosis tool for hydrogen embrittlement.
James Wardle
- Newcastle, UK
---
---
2002
Q. Is there hydrogen after chromating or before that? When is produced hydrogen in a steel? Is the appearance of hydrogen depending on the chrome on the steel or depend on the proper steel (tensile strength?)
Alberto
[last name deleted for privacy by Editor]
- Rosario, Santa Fe, Argentina
---
2003
A. Do you mean chromium plating?
Hydrogen enters steel during casting, cleaning by most common acids (except nitric), cathodic electrocleaning, electroplating, heat treating in reducing atmospheres and some welding processes. It can be a serious problem in highly stressed, high strength steels. There are several embrittlement mechanisms, but basically, the hydrogen adds to internal stresses and accumulates at defects, leading to failure at even low loads. The hydrogen embrittlement danger increases with increasing hardness and decreasing part thickness for a given type and amount of plating.
Hydrogen build-up is especially high in hard chromium plating from Cr+6 solutions due to the low cathode efficiency (large amperage required). The amount of hydrogen liberated at the cathode (workpiece) surface is proportional to the plating thickness. Steel of ultimate tensile strength 150 ksi or greater having residual stresses from machining, grinding, hardening, etc., should be stress relieved or shot peened prior to plating. Steel having a tensile strength of at least 160 ksi or HRC 36 shall be given a hydrogen bake-out at 191 °C (375 °F) or higher for 3 or more hours as soon as possible after plating. See QQ-C-320B or AMSQQC320 [affil. link to spec at Techstreet] CHROMIUM PLATING (ELECTRODEPOSITED), for more details.
Ken Vlach
- Goleta, California
Finishing.com honored Ken for his countless carefully
researched responses. He passed away May 14, 2015.
Rest in peace, Ken. Thank you for your hard work
which the finishing world continues to benefit from.
---
---
De-embrittlement process
2007
Q. Please give advice on standard hydrogen de-embrittlement process. Please also advice on the material which have bypassed hydrogen de-embrittlement process. How can we correct it?
PRABHUNATH SINGH
HEAD FINISHING - ROHTAK, HARYANA, INDIA
---
2007

A. Prabhunath,

There is nothing that can be done to rescue parts that have missed de-embrittlement. The damage to the parts is time dependent and cannot be repaired, once the damage is done it is permanent. It is made even worse that you probably won't even be able to tell whether the parts have suffered embrittlement damage so unfortunately you should scrap them.

De-embrittlement requirements across the world differ slightly but are usually based either on material strength or material hardness (my particular company tends to work on strength).

As a rough guide (and I can only emphasise that it is a guide) materials below approximately 1100 MPa (160 ksi) do not need de-embrittlement. Materials between 1100 MPa and 1450 MPa (160-210 ksi) will need de-embrittlement at approximately 190-205 °C (375-400 °F) for about 6 hours. Steels greater than 1450 MPa and less than 1800 MPa (210-260 ksi) will need de-embrittlement for about 18 hours at 190-205 °C, for greater than 1800 MPa then 24 hours is normally recommended.

Just to make things more complicated materials with a low tempering temperature will be affected by de-embrittlement at high temperatures so should be de-embrittled at 130-140 °C (265-285 °F) for 6 hours minimum. This also applies to carburised and induction hardened parts. I'm sure there are other exceptions as well but they don't readily spring to mind at the moment.

I cannot think of a specification that is universally accepted as the de-embrittlement standard as every OEM I have either worked for or have worked on their parts have always had slightly different de-embrittlement requirements. If you are supplying to an OEM then you should use their specification; if you are the OEM then you should have a specification for de-embrittlement specific to the materials that you commonly use.

Saying all that, I'm sure that I will be corrected and one of the many experts who contribute regularly to this site will come up with the relevant specification you require!

Brian Terry




Aerospace - Yeovil, Somerset, UK





---

2007

A. Hydrogen de-embrittlement process is to let escape Nascent Hydrogen from the surface of substrate which gets preferentially co-deposited with the basic deposit sought.
For removing such nascent hydrogen, one has to subject the plated components to the temperature of 210 ±10 °C for 2 to 6 hours within 4 hours of plating.

In case some components have bypassed such operation, it is a matter of whether Nascent Hydrogen prevails in such component. However, one raw method to know the presence of Hydrogen is to subject such item in Paraffin Wax preheated to 100 °C. If traces of bubbles are found in the vicinity of immersed component, the Hydrogen De-embrittlement process would have been by-passed.

Arvinda Kumar




Process Manager - Ghaziabad, UP, India




---
2007
-- this entry appended to this thread by editor in lieu of spawning a duplicative thread
Q. I work in the fastener industry and this subject of hydrogen embrittlement comes up often with parts that are plated.

Over a period of time won't the hydrogen bleed out, or has the damage been done and the parts are scrap?
Richard Jarret
fasteners - Itasca, Illinois
---
2007
A. Hi, Richard. We appended your inquiry to a thread which answered it.
It's not the hydrogen that is the problem, it's the damage that the hydrogen has already done to the steel. Good luck.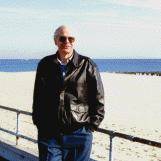 Ted Mooney, P.E.
finishing.com - Pine Beach, New Jersey
Striving to live Aloha
---
---
February 25, 2010
Q. Does zinc electroplating also affect the strength of the nuts? Surely a bolt would fail somewhere outside the nut and thread. This question purely because Electro Galvanized Zinc Blue nuts do look so much better than mechanical plating.
Chris Vermaak
racing - Heidelberg, Gauteng, South Africa
---
February 25, 2010
A. Hi, Chris. Although failure of a nut sounds less likely than failure of a screw, I do not accept the implication that failure won't happen in the nut. Picture the screw being made of high strength steel and the nut being made of glass :-)
Electroplating has no effect on soft mild steel, but does cause hydrogen embrittlement of high strength steel. Baking immediately after plating may solve the problem, but it may not -- a statistically valid testing regimen is necessary in order to know.
Regards,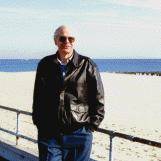 Ted Mooney, P.E.
finishing.com - Pine Beach, New Jersey
Striving to live Aloha
---
---
June 15, 2011
Q. Hi,

Any Standard or OEM Approved for the Paraffin test to conclude the Hydrogen de embrittlement test?
Kannan Boopathi
- Salem, Tamilnadu, India
---
---
November 6, 2013
Q. We clean parts in solvent with a pH value 10 to 11; it is definitely not acidic. But Army says it will cause high strength steel hydrogen embrittlement. I just do not understand. You?
David Ho
- Milford, Connecticut, USA
---
November 11, 2013
A. Previous entries in this thread have alluded to the phenomenon which I will describe forthwith: In electroplating, the article being plated is cathodic; and at this cathode, metal is deposited. But there is also cathodic inefficiency in which hydrogen gas is generated; the electroplating seals the hydrogen into the article being plated. So even if the parts never see a pH below 7, there can still be hydrogen embrittlement.
P.S.: After reviewing this thread, I should add this postscript: A few inquiries asked how one can be sure that failure is due to hydrogen embrittlement. One telling characteristic of hydrogen embrittlement is intergranular failure (metallurgists call it "rock candy"), which is clearly evident under strong magnification (roughly 500x or 600x). More rounded asperities in the fracture face would contraindicate hydrogen embrittlement. I have seen respected testing laboratories conclude that plating + breaking = hydrogen embrittlement. That is sometimes the case, but sometimes not. You have to look at the fracture face.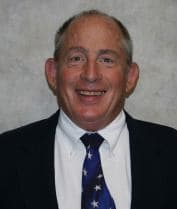 Tom Rochester
Plating Systems & Technologies, Inc.

Jackson, Michigan, USA
---
November 12, 2013

Very interesting postscript, Tom, which I had never heard before.
Regards,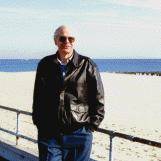 Ted Mooney, P.E.
finishing.com - Pine Beach, New Jersey
Striving to live Aloha
---
November 18, 2013
A. There is a phenomenon known as caustic embrittlement and is commonly associated with things that use very concentrated forms of caustic solution, or the solution is used under forcing conditions. I haven't seen anything that says pH 10-11 would be a problem unless you are using the solution as a cathodic cleaner, in which case you can generate hydrogen for embrittlement.
Brian Terry
Aerospace - Yeovil, Somerset, UK
---
---