60,000 Q&A topics -- Education, Aloha, & Fun
topic 8254
Hydrogen Embrittlement vs. Electroless Nickel Plating
2001
Q. I am a Design Engineer in a Product Development group. I am needing to know whether hydrogen embrittlement is a concern on parts that are electroless nickel plated. A current supplier of ours claims a bake specification is not needed for electroless nickel plated parts because the process does not produce hydrogen. Is this true?
Michael Coleman
- Indianapolis, Indiana
---
2001
A. Not totally true. EN produces less than an electrolytic nickel, but that does not produce all that much either. The real culprit is the acid etch prior to the plate. It generates a considerable amount and then plating over it traps most of it that is in the surface of the metal.
Baking is a tradeoff. The more expensive the part is to make or to replace in the field or the higher the liability for a failure is, baking is ultra extremely cheap.
The higher the hardness of the metal or the abruptness of the fillets and etc. further promote failure. So, "it depends".
James Watts
- Navarre, Florida
---
affil. link
Electroless Plating
by Mallory & Hajdu
from Abe Books
or
Amazon


affil. link
"Electroless Nickel Plating"
by Wolfgang Riedel
from Abe Books
or
info on Amazon 2001
A. Hi
H2 ions are produced during EN plating which produces porosity in the plating. The plating may also contain 6-12% phosphorus (if the plating bath is phosphite-based)which in combination with H2 could cause H2 embrittlement. (At least this is my theory anyways!)
M. Rafi
- Ottawa, Ontario, Canada
---
2001
A. ENP coating is amorphous in structure in the "As Coated" state. Baking would make the surface harder and, depending on the time and temperature, the structure could be transformed to crystalline. Since crystalline structure offers less corrosion resistance than the other one, this point has to be considered while baking the part. I used to work with some components used as load carrying elements. We did not carry out baking of the parts and we did not have any complaints.
Mahesh
- Houston, Texas
---
2001
A. Michael,
I suggest to read the ASTM B 656-84 [Ed. note: withdrawn in 2000] and Mil-C-26074 [link is to free spec spec at Defense Logistics Agency, dla.mil]C. H2 embrittlement will be present always in EN coating.
Carlos Olcese
- Bariloche, Argentine
---
October 16, 2014

The symbol for the element of Hydrogen is H not H2. - H2 would state that there are 2 parts of hydrogen. Have a great day!
Rodney Olson
- Rochester, New York
---
January 22, 2008
A. Atomic hydrogen will be present but hydrogen embrittlement may not be. Two more conditions must be met before hydrogen embrittlement will occur: 1) the material must be a relatively high strength alloy (e.g. high strength steels or nickel based alloys like some Inconels or age hardened k-monel) and 2) it must be stressed (even just for a short time) to a significant percentage of its yield strength. If baking is needed, it doesn't have to be at a very high temperature (say, 400° F.), but the trade off for temperature is duration (don't cut it short). Sorry about the vagueness but it all depends on the alloys and the hydrogen concentrations.
Karl Erickson
- Silverdale, Washington
---
July 19, 2009
Hydrogen ions are produced during the process of pretreatment as well as in EN process. To increase the hardness and corrosion resistance is the basic advantage of baking of EN plated products.
SONGIRKAR
- Aurangabad, Maharashtra , India
---
---
June 25, 2012
Q. I have got a major problem with hydrogen embrittlement after baking. After baking screws, the plating burns all over and they miss their plating. How do we solve this problem?
Mohammad Javad Takhsha
- Saveh, Iran
---
June 25, 2012
A. Hi, Mohammad. Electroless nickel should be able able to withstand temperatures far higher than are required for hydrogen embrittlement relief baking.
It sounds like your plating is not properly done; please tell us about it.
Regards,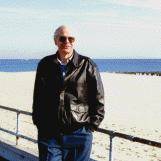 Ted Mooney, P.E.
finishing.com - Pine Beach, New Jersey
Striving to live Aloha
---
June 27, 2012
Q. Hi- I asked a question about missing plating after baking. For improving the screw from hydrogen embrittlement, we have baked them with 5 micron coating thickness. It helps the hydrogen to get out of the screw during the baking. Right now after baking I have seen all screws electroless and it seems they haven't plated so far, then I would like to get your valued opinion on experiments for it. How do I troubleshoot?
Mohammad Javad Takhsha
[returning]
- Saveh, Iran
---
June 29, 2012
Sorry Mohammad, but after 2 postings I still don't know anything about your problem. Apologies, but I cannot understand whether you are saying that the screws never had any plating on them, or whether you are saying that the baking operation destroys the plating. I guess my first question is: do the screws look proper before baking? And the second question is: what temperature did you bake them at and for how long? Thanks!
Regards,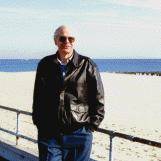 Ted Mooney, P.E.
finishing.com - Pine Beach, New Jersey
Striving to live Aloha
---
---
July 7, 2012
Q. HELLO. Could you help me please.
I've got 2 main question during my searching:
1. does the thickness of coating have an important effect on hydrogen embrittlement?
2. do the different chromates have different influence on hydrogen embrittlement?

Thank you in advance for helping
Respectfully
javad takhsha
pichsazan - saveh, Iran
---
July 2012
A. Hi Javad.
1. Yes, it is my understanding that it can be more difficult to achieve hydrogen de-embrittlement if the coating is thick, because the hydrogen can't easily permeate it during baking. As an example of the recognition of this fact, Ti-Cad plating is sometimes used whereby a titanium powder is occluded into the cadmium plating to build a structure through which the hydrogen can escape.
2. When you speak of "different chromates", I think you may be talking about a different type of plating than electroless nickel. Please be careful to explain your situation rather than asking abstract questions because "general" answers can be dead wrong answers for certain situations.
Regards,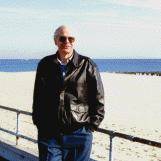 Ted Mooney, P.E.
finishing.com - Pine Beach, New Jersey
Striving to live Aloha