60,000 Q&A topics -- Education, Aloha, & Fun
topic 11955 p.2
Chrome Plating Problems on Gravure Printing Cylinders/Rolls
adv.
---
---
A discussion started in 2001 but continuing through 2020
2006
Q. Dear Sir,

We are basically manufacturer of rotogravure printing cylinders. My question is; In chrome plating bath, if we put two cylinders fit together on a common shaft, in spite of every care taken there will be minor difference between their resistivity w.r.t. anode does this variation really matters much? Does it affect output in terms of plating thickness and quality?
D. R. Salunkhe
printing systems - Bangalore, Karnataka, INDIA
---
2006
A. Dear D. R.,

Do you plate two or more cylinders of same diameter and length? There can be difference in wall thickness of shell, contact resistance of fixtures and anode connections at different location resulting in the difference. In my view if you are plating over 8 microns and variation is maximum say 1 micron it should not matter much. Do test on non production job for thickness and hardness. Best luck!
Kaushik Magiawala
plating shop employee - Gandhinagar, India
---
---
How to protect chrome layer of cylinder while using it for an acidic lacquer coating?
2007
Q. Hi. I work in a cylinder house company where we make Rotogravure cylinders for our clients. One of our clients wants us to prepare a full base cylinder which he wants to use for lacquer coating. Problem is that the lacquer has PH 2 value and he is afraid that it will destroy the chrome layer and wants us to provide a solution for this situation. If any one has a solution I would really appreciate it.

Hoping for a prompt reply.

Best Regards,
Shakeel Anwer
Plating Incharge - Gujranwala, Punjab, Pakistan
---
2007
A. You may consider TiN coating or electroless nickel plating instead of chrome. Both are more resistant to acidic environments, specially in presence of chlorides. TiN is harder than chrome but is very thin. EN is softer than chrome but may work due to it corrosion resistance. Now, if your customer really wants the best and is willing to pay, you may have the cylinder coated with a high nickel or high cobalt hard alloy. There are at least two processes for the purpose, spray-and-fuse (coating absolutely dense and adhered) and HVOF (less dense and only mechanical adhesion). Both will produce a very hard and corrosion resistant surface that will not require chrome.
Guillermo Marrufo
Monterrey, NL, Mexico
---
---
The effect of Chromic acid concentration on deposit properties?
2007
Q. I'm a chemist working on plating bath analysis (copper and chromium) for rotogravure printing.
The question is: how the concentration of Chromic acid influence the physical characteristic of electrodeposit (i.e., what about hardness, cracking, and resistance of the chromium)?
Normally we use 240 g/L of Chromic acid and sulphate ratio of 1:100. The chrome thickness is 5 micron.
Please, if you can, tell me what happen in both condition, increasing or decreasing the actual concentration.
Thanks
Paolo Gifuni
lab technician - Turin, Italy
---
2007
A. Dear Friend,

You are maintaining the concentration of chromic acid in the correct level. That is 240 is the optimum for maximum hardness and crack. If you maintain that range 240 to 250 your deposit will have the desired characteristics at its best.

Regards
S.V. Aurobind
plating process supplier - Bangalore, India
---
---
Rotogravure cylinders have a short life
September 30, 2009
Q. hi, I work in a rotogravure printing company, what I want to know is if someone can say us how much does a rotogravure cylinder have to run, and tell me which can be the factors why our cylinders only run around the 50,000 mts and then the cylinders have to be made new, I read that it was supposed to run over a 1,000,000 mts and our cylinders have not been doing that.
Andres Perez
student - mexico
---
October 6, 2009
A. Please tell us more about your specific situation. What are your cylinders made of and if the base material is coated with some hard coating like chrome, also what do you think is the wear mechanism, abrasion? corrosion?
Guillermo Marrufo
Monterrey, NL, Mexico
---
---
Chrome wears out on white cylinder in 15 days
November 19, 2011
Q. Dear Sir,
I am facing a very big problem is that our rotogravure printing cylinders, especially white cylinder, are worn/chrome damaged after 15 days continuous run. What will be the reason and give solution please.
Regards
Ak Viswan
- Fujairah, UAE
---
November 28, 2011
A. Dear Mr AK Viswan,

White ink is a very abrasive ink which leads pretty quick to an excessive wear of blade and chrome surface. Right choice of white ink supplier + right choice of brand and type of doctor blade gives you longer run times. Also the roughness of the polished chrome surface and its pattering plays an important role.
However, some further adjustments can be done in your pre-press as well at your press area in order to achieve major results by lower running costs.

Kind regards,
Dominik
Dominik Michalek
- Melbourne, VIC, Australia
---
March 3, 2012
A. Good day for all

1. Cylinder peeling off
- Method of cleaning:
(cylinder surface must be clean - to wipe with oil and to wrap with plastic)
- Method of storage:
(Must keep at dry area )
please check how long the last print, 6-12 month

- To check the mileage of cylinder print:
(The best is from 750k meters - 1.5 mil meters and sent for chrome. re chrome is cheaper compare to make new)

- To check the quality of cylinder supply from vendor:

2. White cylinder worn off (cell shallow)
- for your information white ink contains TIO2; it makes cylinder plating very fast worn off. The max for the shell life is around 1 millimeter - 1.5 millimeter and depend on your control of doctor blade pressure and machine speed. 15 days run without non stop is huge.
My advise, you should go for 2nd set of cylinders.
In my country new cylinder cost is USD 400.00 only.

All the best
Zul Rahman
- Kuala Lumpur, Malaysia
---
December 11, 2012
A. Don't forget a regular analysis of your ink; it's very easy for a supplier to "miss" out certain lubrication additives to save cost.
Garry Williams
- Liverpool, United Kingdom
---
---
January 18, 2012
Q. our company produces rotogravure cylinder and we plate cylinders with hard chrome but in some cylinder which engraving completely, machine cannot plate it and I checked Cr(VI), Cr(III) and sulfate content plus all electrical adaptors. All of them are Ok but still there is problem frequently. I will appreciate if anybody can help me. Saeed
Saeed Kord
- Iran
---
January 19, 2012
A. Hi, cousin Saeed.
For most types of plating, the plating proceeds slower at lower current density; but in the case of chrome it completely stops. Chrome will not plate at all if the current density is too low. Are these troublesome cylinders bigger, or do they have more surface area than the cylinders that you successfully plate?
Regards,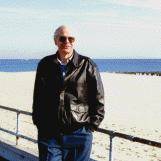 Ted Mooney, P.E.
finishing.com - Pine Beach, New Jersey
Striving to live Aloha
---
January 20, 2012
A. Hi,

please consider a higher CD since after engraving your surface is increased.

Regards
Dominik Michalek
- Melbourne, VIC, Australia
---
February 13, 2012
Q. Hi there,

What did you do to fix your chrome plating issue ?

Your learnings would definitely help me & other readers ...

Regards,
David
David Jose
- Chennai, India
---

True enough, David. But we would all learn from your problems as well.
Luck & Regards,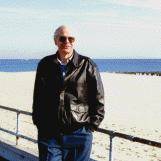 Ted Mooney, P.E.
finishing.com - Pine Beach, New Jersey
Striving to live Aloha
---
---
How to plate good chrome on variable quality copper layer
July 18, 2012
Can the hardness and thickness of the copper plating effect the final chrome layer? If so how can this be overcome?
Craig Irvine
- Durban Kwa Zulu Natal South Africa
---
July 18, 2012
A. Hi Craig. When it comes to plating, everything affects everything :-)
I am assuming that you are speaking of gravure rolls? If not, please clarify. I think you are asking if you can apply the chrome well enough and thick enough to make the properties and condition and performance of the chrome plated surface independent of the underlying copper plating layer and unaffected by it. Sorry, but I don't think that will work. Certainly the hardness and thickness of the underlying copper will affect corrosion under the chrome and cracking and other problems with the chrome.
It is very difficult to answer abstract questions because they always involve a hundred "Ifs, ands and buts", but if you can explain your individual situation, I think the readers can help you solve your problems. Good luck.
Regards,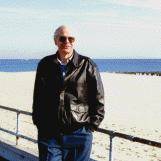 Ted Mooney, P.E.
finishing.com - Pine Beach, New Jersey
Striving to live Aloha
---
---
Short life, with lines and scum problems
October 20, 2012
Q.
We are constantly facing issues of early wearing out, short life, and lines / scum problem of the chrome plated cylinders supplied to our customer.
The expected run of the cylinder is around 1.5 - 2.0 million impressions per re-plate.
But after printing 25% of this quantity, the cylinder starts giving lines and scums on the substrates. Also sometimes the cylinder gets worn out early.

Please suggest.
John Deka
- Dubai
---
October 24, 2012
A. Hi.
To just state cylinder wear is not enough information. Firstly ASSUME your cylinders are within spec, then you can start to look at quality of ink, blade pressures/angles nip points, etc.
Sorry to be so vague, but so is the subject; we have had very similar issues here, but all can be eliminated with the correct approach.
Garry Williams
- Liverpool, Merseyside, England
---
October 27, 2012
A. Hi John,

What are your chrome parameters and properties vs product of print? How is your surface quality (roughness value and pattern)?

Regards,
Dominik Michalek
- Melbourne, VIC, Australia
---
October 29, 2012
A. Hi,

The temperature in your pretreatment bath is too low.

Regards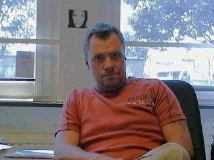 Anders Sundman
4th Generation Surface Engineering
Consultant - Arvika, Sweden
---
November 1, 2012
A. Here is an example of classic wear, which starts on the edge of the cylinder and gradually moves in: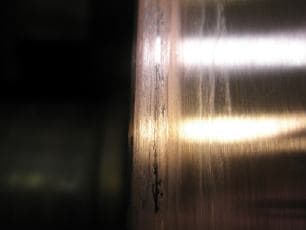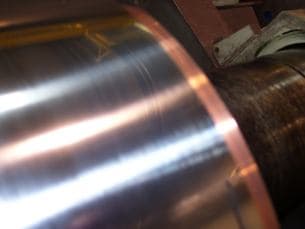 Normally, far too high a blade pressure, trying to achieve a clean wipe, when changing the blade and/or angle would have worked.

Garry Williams
- Liverpool, Merseyside, England


---
---