Where the world gathers for
plating, anodizing, & finishing Q&As since 1989
-----
Chrome Plating Problems on Gravure Printing Cylinders/Rolls

Q. Good afternoon!
Perhaps you have encountered our problem. Some time after the start of printing, we find horizontal stripes on the print. The same stripes appear on the cylinder. Initially, the surface of the cylinder is normal.

Why does the cylinder wear out so much?
Sergio N.
QA Technician - Berlin
April 18, 2023
? Time to time we have got similar problems and claim cylinders. But still do not know the origin.
Ilya Bendarzheuski
- Elk, Poland
April 24, 2023
! And we too... We found some patterns, but could not find a specific source of the problem.
Sergio N.
[returning]
- Berlin
April 28, 2023
---
---
↓ Closely related postings, oldest first ↓
---
---
Q. Chrome peeling problem: We gravure print using chrome plated cylinders. The cylinders consist of a steel base which is copper plated then engraved for the print image. A copper plating is then applied over top to extend the life of the cylinder in the press. In gravure the cylinder is partly immersed in ink. The cells of the engraving fill with ink. As the cylinder turns the excess ink is wiped from the non-image area by a metal blade. The cells transfer the ink to the paper as they contact at a nip and the process begins again.
We have been experiencing a chrome peeling problem with our cylinders. The problem has been most prevalent with one of three suppliers, but all three have had peeling to some degree. The chrome "bubbles up" and peels off in select non-image areas of the cylinder. This never happens the first time they are used in the press. Usually it happens the second or third time we use them to print. We talked with the cylinder supplier who insists that their product is up to spec. They suggested we talk to our ink supplier. We use water-based inks (pH 8.5 - 9). We have talked to other manufacturers who use these inks in similar processes without problem.
The press we print with is a little unique in that it uses inferred drying units (positioned approx. 1 ft from the cylinders in the press).They cylinders are stored on metal racks, uncovered in our warehouse in between use.
I have provided as much details as possible in hopes that someone may have an insight into the cause of this problem. It would be much appreciated.
Thanks,
Bill Landis
2001
A. Bill:
The peeling and blistering problem is most probably in the preparation of the copper before chrome plating. Even though it is well known that chrome is not impervious due to its micro cracking, the copper beneath it is very corrosion resistant to all kinds of commercial inks. This means that even if the ink could penetrate through the chrome cracks and reach the copper, it will not be attacked. Another possibility is an excessive thickness of chrome (more than 1-2 mils which I don't think is your case). Then the problem becomes of mechanical nature (internal stresses and their distribution through the chrome layer). Finally, have you checked the blade pressure with the machine manufacturer?
Good luck,
Guillermo Marrufo
Monterrey, NL, Mexico
A. Hello Bill,
I suggest you to check following items:
Cracks going across the chrome layer due to
* thin layer thickness
* too high surface pressure
* weak plating quality
(consequence: corrosion under the chrome layer and the effect is visible as bubbles)
Insufficient adhesion of copper on the base material. (consequence: chrome bubbles off and peels off because the chrome pulls the copper off due to internal stress).
Possible causes: too much brightener, insufficient pretreatment, etc.)
I wish you a successful trouble shooting.
Michael Hekli
Switzerland
"Rotagravure: European & American Methods"
by Herbert Mills Cartwright
from Abe Books
or Amazon
[affil links]
A. About 20 years ago I was asked to look at a chromium plated printing plate used by a well known UK printing company. Their problem was very similar to what I think is being described here, but they only had the problem with one type of green ink. I do not recall if it was water-based or not, but I do recall the pH for the ink was quite low. Examination of the failure showed it to be localised in the engraving and was similar to what would be expected by erosion corrosion caused by micro-particles in the ink. That is, where the ink, that has been squeezed into the engraving, comes into contact with the edge of the engraving, the chromium showed signs of erosion corrosion. This in turn then allowed the low pH ink to start interlamellar corrosion to occur, resulting in de-lamination of the overcoats at the interface of the over layers. I hope this may offer an insight into what is going on.

Trevor Crichton
R&D practical scientist
Chesham, Bucks, UK
A. This corrosion of Gravure cylinders isn't uncommon. The problem usually occurs after the cylinder has been run on a press, and then stored before the next print run. After around 4~500,000 meters of printing, the Cr deposit thickness will be reduced by around 30~40%. If the copper preparation isn't thorough enough, or the Cr deposit isn't as thick as you think it is, then corrosion can occur in pits or adhesion can suffer.
In UK around three or four years ago, we had a lot of this problem. One main reason was that, printers changed from organic solvent based inks to water based. With the organic based inks the printer didn't have to be so careful about cylinder cleaning before storage. With the water based inks, cleaning is much more important.
We spent a long time working with customers and printers to improve their housekeeping and production methods. Another problem was Cr thickness. The customers thought that they were plating 10~12 microns, but in fact were only plating 8. After the cylinders had been polished they where down to 6 microns, and by the time the cylinders had been run on a press and put into storage, there was only 3~4 microns left at most. When the printers tried to run the cylinders a second time, the Cr would flake off the copper surface.
The surface area of an engraved cylinder is in reality much larger than the sum of its dimensions would suggest. So customers have to allow some extra time to deposit the thickness they think they are.
We also looked at cylinder storage at printers. New, and used cylinders must be kept dry and clean at all times. After printing they must clean and dry the cylinder thoroughly, then wrap and store the cylinder properly.
If these points are looked at, then you will be able to cure this problem.
Hope this helps.
Regards,
Jonathan Timms
- Hong Kong
A. Regarding the chrome peeling:

Is the chrome peeled off from the copper or do you see after the print the steel base (or the nickel deposit?)
Where does the chrome peels off, is it on the radius in majority? If yes, the use shields in order to avoid excessive build ups and ask your printers (if they are already not doing it to cut the blade ends approx. in a 45 degrees angle and 50mm wide, if the blade oscillation is on and running about 10-15mm across the cylinder then the blade has a relaxation area.
Do you use filters in your ink, any metal particles in?
Any difference by using different inks on different units?

5-7 micron is enough to print around 1.5 - 2.2 million cylinder revolutions. Please consider that above these thicknesses you may cause a build on cell rim between the wall, that also could led to a "rip-off" during the print, especially if the angle and blade pressure as well as the impression roller pressure is too high. As low as possible from everything, as you longer you enjoy your print run.

Kind regards,
Dominik
Dominik Michalek
- Melbourne, VIC, Australia
November 27, 2011
---
---
Looking for a method to buff newly engraved rolls
Q. We run coating equipment in the converting business. These are gravure coaters that have coating heads that consist of three rolls, one of which is an engraved cylinder. On many occasions when we place a new engraved cylinder into the machine we often spend many hours of down time because the cylinder is not buffed correctly. This often causes bleed-by of the coating between the cylinder and the doctor blade. Our cure for the problem to this point has been to run the doctor blade against the cylinder wet and let it run until the bleed by problem is relieved.
My questions: Is there a quicker method of buffing the roll, once it's in the machine?
Is there a material that could be used for buffing or de-burring of the cylinder, that won't harm the engraving or the chrome finish?
Dick Hovasse
- Winchester, Massachusetts, USA
2004
A. Ask the supplier of the engraving and/or chrome plating to slightly polish the surface of the roll before plating it.
Guillermo Marrufo
Monterrey, NL, Mexico
---
---
Need to increase chrome hardness on plate gravure printing cylinders
Q. We are using a horizontal plating system to plate gravure printing cylinders with chrome. Our required hardness is > 900 HV, but we cannot get above 750 HV. We are plating at a temperature of 60(±)1 °C, rectifier current of 9.5 V and 30-40 A/dm2.
Our solution concentration is
Chromic Acid - 280 g/l
Sulphuric Acid - 2.8 g/l
CrO (3+) - 5
Anode-cathode ratio ( approx. 1:1)
Are there any additives we can add to increase the hardness of our chrome. What else can we do to improve the hardness? Any suggestions would be HIGHLY appreciated as this is a very serious problem for us.
Thanking you,
Azizur Ch
Electroplating (Gravure Cylinder) - Dhaka, DAC, Bangladesh
2004
Regarding you high voltage maybe the contact's from the rectifier is oxidized. It's normally to use 3,5-4,5 voltage for 30 A/dm2. Also make a analyze for the trivalent chrome, iron and copper. Both these metal's can show a bad resultant by the hardness. I believe all this parameters is your's problems. Normally a chrome solutions have a hardness from 900-1100 HV depending which chrome solution who used.

Regards,




Anders Sundman


4th Generation Surface Engineering
Consultant - Arvika,
Sweden


2004






A. Dear Azizur,

I think you need to correct your basics. Lower the temp to about 55-57 °C and increase anode-cathode ratio to 2:1. Also check for metallic contamination as they bring down the hardness(IRON,COPPER etc. ALL COMBINED NOT MORE THAN 15 gm/lt). Try high speed non etch baths from chem. providers say HEEF-25 they do have better hardness, throw and corrosion resistance.

ALL THE BEST.




Vikram Dogra




Irusha India - Chandigarh, India





A. Due to the micro crack structure of the hard chrome and the fact that the solvents used in cleaning cylinders after printing attract moisture, oxidation of the copper takes place under the chrome layer.you will see this by looking at the colour of the exposed copper. I have found that a thin wipe of light oil and to wrap the cylinder in plastic solves the problem.
Shaun Grenfell
printing - Durban, South Africa
2006
---
---
How to check chrome hardness
Q. Is there a way to check chrome hardness on a gravure cylinder with a coating thickness of approx. 3 tenths of chrome plated over 15 thousandths of copper?
Jack Manifold
graphics - Toronto, Ontario
2003
---
---
What causes the chrome to corrode?
"Chrome Plating Simplified"
by Clarence H. Peger
(You're unlikely to find this for sale ... but copies are in select libraries)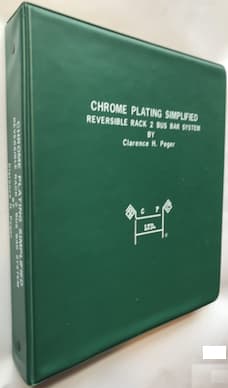 from Abe Books
or Amazon
[affil links]
Q. I am the superintendent of printing operations for a large manufacturer of paperboard packaging in the fast food industry. Our printing operation uses rotogravure technology. The gravure printing cylinder is a steel base plated with nickel, copper and finally chrome. In operation the cylinder is bathed in printing ink and wiped clean with a carbon steel doctor blade. To clarify, two unlike metals, carbon steel and chrome, are in constant contact with an alkali solution between them. Under certain common conditions the chrome plating is susceptible to corrosion. These conditions include the use of blue ink which contain higher concentrations of metals than other colors. Additionally the use of ammonia [affil link on Ebay & Amazon] to maintain printing ink Ph at levels between 8.0 - 9.5 is considered to be a contributing factor.
Can you help me understand what is causing the corrosion condition? I have not been able to narrow down what exactly is causing it. The gravure industry faces stiff competition from the flexographic industry and struggles to maintain environmental compliance. This corrosion problem is yet another nail in the industry coffin. Help me keep the gravure association alive.
Kevin Moody
- Stockton , California, USA
2004
A. Chrome is not very resistant to corrosion, certain types of inks will attack it, but it is very hard. That's why you use it on top of your engraved rolls. Copper in turn is soft, very corrosion resistant and much more noble (galvanic potential against chrome). I think your best chances would be to find more friendly grades of inks. Also, there are special chrome baths prepared to increase the corrosion resistance. One is called microcracked or porous chrome and the other is called thin-dense chrome. It may be worth investigating their suitability for your situation.
Guillermo Marrufo
Monterrey, NL, Mexico
---
---
Chromium plating is rough
Q. In electronic copper plating we are getting hardness of 220 hv. copper sulphate [affil links to item on Ebay & on Amazon] is at 240 g/l and sulphuric at 65 g/l. But upon hard chrome plating on it we get roughness on the cylinder. Is it because of high sulphuric in the copper bath effecting the hard chrome or some problem in the chrome bath? Do we have to increase the bath concentration for chrome plating of hard coppered cylinders?
Dhritiman M
[last name deleted for privacy by Editor]
rotogravure - Mumbai, Maharashtra, India
2004
A. What is the hard chrome bath you are using? If you are using HENE process, then try increasing sulphate content in hard chrome bath to ratio 100:1. If you are getting roughness in copper bath, then give activated carbon treatment to the copper bath.
N.K.Praveen Kumar
- Secunderabad, ANDHRA PRADESH, iNDIA
---
---
Q. We produce cylinder for rotogravure
I prepared new electrolyte but cylinder's surface is stained and milky.

Conditions:

265 g/l CrO3
2,7 g/l H2SO4
53 A/dm2
59 °C
7 micron
900 HV
Anode: platinised titanium and two lead-tin alloy rods
Cathode: copper plated cylinder
no catalyst
no fumex

267 ml hull-cell test:
5 A
55 °C
5 minute
chrome deposition approximately half the plate surface
no rainbow coloured zone
especially low current density zone slightly mat
there is two phase on chrome plated plate
from 0 cm to 2 cm zone is bright
and the other zone is slightly mat

What is the problem?
Can you help me, please?
Fikret MUTLU
- Izmir, Turkey
2006
A. To start with, a platinised titanium anode promotes the formation of trivalent chrome as it works to plate. Therefore you are going to have to dummy or porous pot treat the solution or it will shut down from excessive trivalent. A little is OK and some say it is mandatory, but a lot is bad to very bad. I will guess that this is a conforming anode--true or false? I will guess that the two tin lead rods are the anode leads-true or false? If so, they will have to be massive to carry the required amperage. Lead is a lousy conductor.
Your 5 amp hull cell at 2 cm is down to an amperage per dm2 of about 17. This is terribly low for chrome plate, so your hull cell is telling you the truth.
Milky plate is normally too low an amperage for the temperature of the solution.
I think that the bulk of your electricity is turning into heat and not going to plating.
Your comments please.

James Watts




- Navarre, Florida






---

? Dear Fikret MUTLU,
please specify tank capacity & area of component , as well as how you are controlling temperature?




Vishwas Nangare




motorcycle accessories mfgr.




- Aurangabad, Maharashtra, India





---
---
Q. Dear Sir,

We are basically manufacturer of rotogravure printing cylinders. My question is; In chrome plating bath, if we put two cylinders fit together on a common shaft, in spite of every care taken there will be minor difference between their resistivity w.r.t. anode does this variation really matters much? Does it affect output in terms of plating thickness and quality?
D. R. Salunkhe
printing systems - Bangalore, Karnataka, INDIA
2006
A. Dear D. R.,

Do you plate two or more cylinders of same diameter and length? There can be difference in wall thickness of shell, contact resistance of fixtures and anode connections at different location resulting in the difference. In my view if you are plating over 8 microns and variation is maximum say 1 micron it should not matter much. Do test on non production job for thickness and hardness. Best luck!
Kaushik Magiawala
plating shop employee - Gandhinagar, India
---
---
How to protect chrome layer of cylinder while using it for an acidic lacquer coating?
Q. Hi. I work in a cylinder house company where we make Rotogravure cylinders for our clients. One of our clients wants us to prepare a full base cylinder which he wants to use for lacquer coating. Problem is that the lacquer has PH 2 value and he is afraid that it will destroy the chrome layer and wants us to provide a solution for this situation. If any one has a solution I would really appreciate it.

Hoping for a prompt reply.

Best Regards,
Shakeel Anwer
Plating Incharge - Gujranwala, Punjab, Pakistan
2007
A. You may consider TiN coating or electroless nickel plating instead of chrome. Both are more resistant to acidic environments, specially in presence of chlorides. TiN is harder than chrome but is very thin. EN is softer than chrome but may work due to it corrosion resistance. Now, if your customer really wants the best and is willing to pay, you may have the cylinder coated with a high nickel or high cobalt hard alloy. There are at least two processes for the purpose, spray-and-fuse (coating absolutely dense and adhered) and HVOF (less dense and only mechanical adhesion). Both will produce a very hard and corrosion resistant surface that will not require chrome.
Guillermo Marrufo
Monterrey, NL, Mexico
---
---
The effect of Chromic acid concentration on deposit properties?
Q. I'm a chemist working on plating bath analysis (copper and chromium) for rotogravure printing.
The question is: how the concentration of Chromic acid influence the physical characteristic of electrodeposit (i.e., what about hardness, cracking, and resistance of the chromium)?
Normally we use 240 g/L of Chromic acid and sulphate ratio of 1:100. The chrome thickness is 5 micron.
Please, if you can, tell me what happen in both condition, increasing or decreasing the actual concentration.
Thanks
Paolo Gifuni
lab technician - Turin, Italy
2007
A. Dear Friend,

You are maintaining the concentration of chromic acid in the correct level. That is 240 is the optimum for maximum hardness and crack. If you maintain that range 240 to 250 your deposit will have the desired characteristics at its best.

Regards
S.V. Aurobind
plating process supplier - Bangalore, India
---
---
Rotogravure cylinders have a short life
Q. hi, I work in a rotogravure printing company, what I want to know is if someone can say us how much does a rotogravure cylinder have to run, and tell me which can be the factors why our cylinders only run around the 50,000 mts and then the cylinders have to be made new, I read that it was supposed to run over a 1,000,000 mts and our cylinders have not been doing that.
Andres Perez
student - mexico
September 30, 2009
A. Please tell us more about your specific situation. What are your cylinders made of and if the base material is coated with some hard coating like chrome, also what do you think is the wear mechanism, abrasion? corrosion?
Guillermo Marrufo
Monterrey, NL, Mexico
---
---
Chrome wears out on white cylinder in 15 days
"Gravure Process and Technology"
by Gravure Education Foundation
from Abe Books
or Amazon
[affil links]
Q. Dear Sir,
I am facing a very big problem is that our rotogravure printing cylinders, especially white cylinder, are worn/chrome damaged after 15 days continuous run. What will be the reason and give solution please.
Regards
Ak Viswan
- Fujairah, UAE
November 19, 2011
A. Dear Mr AK Viswan,

White ink is a very abrasive ink which leads pretty quick to an excessive wear of blade and chrome surface. Right choice of white ink supplier + right choice of brand and type of doctor blade gives you longer run times. Also the roughness of the polished chrome surface and its pattering plays an important role.
However, some further adjustments can be done in your pre-press as well at your press area in order to achieve major results by lower running costs.

Kind regards,
Dominik
Dominik Michalek
- Melbourne, VIC, Australia
A. Good day for all

1. Cylinder peeling off
- Method of cleaning:
(cylinder surface must be clean - to wipe with oil and to wrap with plastic)
- Method of storage:
(Must keep at dry area )
please check how long the last print, 6-12 month

- To check the mileage of cylinder print:
(The best is from 750k meters - 1.5 mil meters and sent for chrome. re chrome is cheaper compare to make new)

- To check the quality of cylinder supply from vendor:

2. White cylinder worn off (cell shallow)
- for your information white ink contains TIO2; it makes cylinder plating very fast worn off. The max for the shell life is around 1 millimeter - 1.5 millimeter and depend on your control of doctor blade pressure and machine speed. 15 days run without non stop is huge.
My advise, you should go for 2nd set of cylinders.
In my country new cylinder cost is USD 400.00 only.

All the best
Zul Rahman
- Kuala Lumpur, Malaysia
March 3, 2012
A. Don't forget a regular analysis of your ink; it's very easy for a supplier to "miss" out certain lubrication additives to save cost.
Garry Williams
- Liverpool, United Kingdom
A. White inks are very abrasive! Try extra Chrome! Most of the cylinder is 10 micron wall so the actual surface area is very small. And press operators crank down on the doctor blades.
David Orlowski
Owner - Mississauga, Canada
December 15, 2021
---
---
Q. our company produces rotogravure cylinder and we plate cylinders with hard chrome but in some cylinder which engraving completely, machine cannot plate it and I checked Cr(VI), Cr(III) and sulphate content plus all electrical adaptors. All of them are Ok but still there is problem frequently. I will appreciate if anybody can help me. Saeed
Saeed Kord
- Iran
January 18, 2012
A. Hi, cousin Saeed.
For most types of plating, the plating proceeds slower at lower current density; but in the case of chrome it completely stops. Chrome will not plate at all if the current density is too low. Are these troublesome cylinders bigger, or do they have more surface area than the cylinders that you successfully plate?
Regards,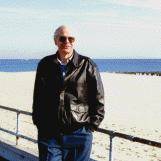 Ted Mooney
, P.E.
Striving to live Aloha
finishing.com - Pine Beach, New Jersey
A. Hi,

please consider a higher CD since after engraving your surface is increased.

Regards
Dominik Michalek
- Melbourne, VIC, Australia
Q. Hi there,

What did you do to fix your chrome plating issue ?

Your learnings would definitely help me & other readers ...

Regards,
David
David Jose
- Chennai, India
February 13, 2012

True enough, David. And we could all learn from yours as well.
Luck & Regards,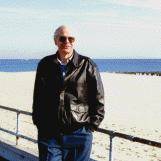 Ted Mooney
, P.E.
Striving to live Aloha
finishing.com - Pine Beach, New Jersey
---
---
How to plate good chrome on variable quality copper layer
Can the hardness and thickness of the copper plating effect the final chrome layer? If so how can this be overcome?
Craig Irvine
- Durban Kwa Zulu Natal South Africa
July 18, 2012
A. Hi Craig. When it comes to plating, everything affects everything :-)
I am assuming that you are speaking of gravure rolls? If not, please clarify. I think you are asking if you can apply the chrome well enough and thick enough to make the properties and condition and performance of the chrome plated surface independent of the underlying copper plating layer and unaffected by it. Sorry, but I don't think that will work. Certainly the hardness and thickness of the underlying copper will affect corrosion under the chrome and cracking and other problems with the chrome.
It is very difficult to answer abstract questions because they always involve a hundred "Ifs, ands and buts", but if you can explain your individual situation, I think the readers can help you solve your problems. Good luck.
Regards,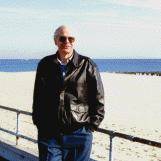 Ted Mooney
, P.E.
Striving to live Aloha
finishing.com - Pine Beach, New Jersey
---
---
Short life, with lines and scum problems
Q.
We are constantly facing issues of early wearing out, short life, and lines / scum problem of the chrome plated cylinders supplied to our customer.
The expected run of the cylinder is around 1.5 - 2.0 million impressions per re-plate.
But after printing 25% of this quantity, the cylinder starts giving lines and scums on the substrates. Also sometimes the cylinder gets worn out early.

Please suggest.
John Deka
- Dubai, UAE
October 20, 2012
? Hi.
To just state cylinder wear is not enough information. Firstly ASSUME your cylinders are within spec, then you can start to look at quality of ink, blade pressures/angles nip points, etc.
Sorry to be so vague, but so is the subject; we have had very similar issues here, but all can be eliminated with the correct approach.
Garry Williams
- Liverpool, Merseyside, England
? Hi John,

What are your chrome parameters and properties vs product of print? How is your surface quality (roughness value and pattern)?

Regards,
Dominik Michalek
- Melbourne, VIC, Australia
A. Hi,

The temperature in your pretreatment bath is too low.

Regards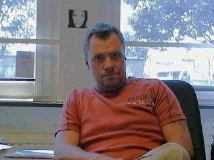 Anders Sundman
4th Generation Surface Engineering
Consultant - Arvika,
Sweden
A. Here is an example of classic wear, which starts on the edge of the cylinder and gradually moves in: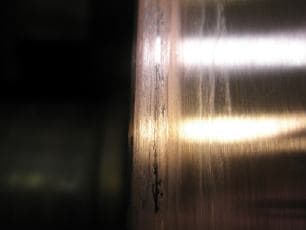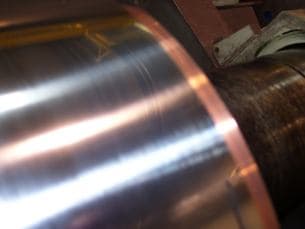 Normally, far too high a blade pressure, trying to achieve a clean wipe, when changing the blade and/or angle would have worked.

Garry Williams
- Liverpool, Merseyside, England
November 1, 2012



---
---
(you are on the 1st page of the thread) Next page >
---