Where the world gathers for
plating, anodizing, & finishing Q&As since 1989
"Ion Exchange"
-----
My company last year brought Ion exchange equipment for the purpose of supplying and recycling DI water to a new plating line from a equipment supplier in the west coast LA area. Four months after full production operation we noticed the recycled water was contaminated with high levels of iron and chrome. The equipment supplier claims that high levels of iron being dragged out from the HCl acid wash stations is the cause of the failure. Note the rinses are being mixed with chromic acid causing iron oxide. My equipment supplier claims there is a maximum industry standard of 15 g/l to 20 g/l of iron that is allowed in the HCl acid wash. I contend as long as the acid wash system is doing its job and you getting good parts why change it. During the course of the year, we have monitored the DI water quality level. It seems to be better with a fresh acid wash bath, but does not meet a DI water quality standard.
Question one: Is there an industry standard for iron level in the acid wash system? If so, what is it?
Question two: Should a good ion exchange system be capable of removing iron along with other metals such as Cr, Ni, Zn, Cu, and Ag?
Question three: Has anyone else have these types of problems with ion exchange systems?
Karl Weyermann
- Lebanon, Kentucky
---
I have known purchasers to completely misunderstand the nature of ion-exchange systems, and not realize that they needed to be regenerated when they are full. I hope that's not the nature of this problem.
If the intention was to remove iron, there should be no difficulty in the system removing iron. If it was not intended to remove iron, it should be regarded as a plus that it doesn't do so and consume your regenerants in doing so. As for the "maximum industry standard" iron in the rinse, that sounds a bit silly if the system was supposed to capture the iron, and sounds correct if not.
I'm not totally understanding your description, and that's my problem here, but I'm guessing that the ion-exchange is after the chrome, not on the acid rinse, and the vendor is saying you need to use a higher flow rate on the acid rinse so its concentration stays lower and doesn't contaminate the chrome.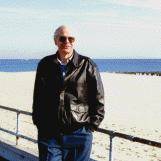 Ted Mooney
, P.E.
Striving to live Aloha
finishing.com - Pine Beach, New Jersey
---
Ted,
I want to clarify my problem. The Ion exchange system that my company purchased was intended to treat a mixture of rinse streams coming from one plating line that plated steel parts. This included soak rinses, acid wash rinses, electroclean rinses, plating rinses, chromate rinses, and city water to replenish the system. The problem is iron and also chrome is not being 100% captured by the system. Thus, the returned DI water to the plating line is poor and unacceptable quality. In fact our city water is better than our DI water . I think these metals are passing through the system as a form of an oxide. The main intention was to closed loop a system and to treat the rinse stream by removing unwanted cations and anions, and return acceptable 1 meg quality DI water to the plating line. Our Ion exchange system has not meet our expectations, and our supplier has been little help. The supplier claims that the high iron concentration, which is created by acid etching, is the reason the system is failing. Our supplier claims that there is an industry standard for iron content in acid etching solution of 15 to 20 g/l maximum. Even with fresh acid bath with little or no iron in it, the DI water quality is still unacceptable.
Again, is there such a thing as a industry standard for dissolved iron?
Best Regards,
Karl Weyermann
- Lebanon, Kentucky
---
I don't believe there is any such thing as a standard concentration of iron in the acid tank. However much iron must be removed from the substrate for process reasons is how much iron ends up in the acid tank. At some point the concentration gets too high and it won't etch properly, and that's the point at which you dump it.
But you still didn't say how often you regenerate the ion-exchange cylinders, and where the waste metals go when you do. Remember that ion exchange does not perform alchemy, it only holds the waste metals for a period in a similar way that a filter holds solids for a period. Then the cylinders are regenerated and the metal-bearing waste must be dealt with.I still get this disquieting feeling, even after your second posting, that nobody is talking about the regeneration step yet, and people somehow expect the system to continue removing metals when it's obviously already full.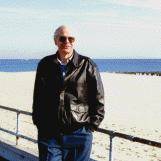 Ted Mooney
, P.E.
Striving to live Aloha
finishing.com - Pine Beach, New Jersey
---
There are many possible causes for the problems you are having, and you may have more than one problem.
First, did the system work correctly and make good quality water when it was new? If the answer is yes, then in order to diagnose the problem(s), you will need to do some analytical work, and you may need to test the resins. If there is iron in the water produced by your DI system, then it is not working correctly at all, and in addition to cation exchange problems, the anion resin is iron fouled. If you email your fax number to me, I'll fax you an excellent, step-by-step diagnosis procedure that was published by the Rohm and Haas company.
The first step is to make sure that the system is regenerating properly. This means that you need to verify that the ion exchangers are getting the correct concentration and amount of chemicals, and the correct volume of rinsewater.
Assuming the regeneration sequence is correct, then one quick test that is often revealing is to regenerate the system, and after 20-30 minutes, check the pH and the conductivity of the feed, after the cation exchanger, and after the anion exchanger. High pH in the DI water indicates a cation problem or a fouled anion. Low pH indicates an anion problem.
A common problem on system of this type is to assume that you can use the same strength of regeneration chemicals that a tap water DI system would use. This will work for a while, but trivalent iron and chromium are not easily removed from cation exchange resins, and if they are not removed by stronger than normal acid regenerations, then they will accumulate on the resin and eventually stop it from working. This may be part of you problems, especially if you are using sulfuric acid as the regenerant. It takes 7-8% sulfuric acid to remove trivalent chromium from a strong acid cation exchange resin.
Lyle Kirman
consultant - Cleveland Heights, Ohio
---
To further clarify, the ion exchange system continuously monitors water conductivity. The cylinders are regenerated when the conductivity can not be maintained. We regenerate water conductivity is greater than 50 microsigmes. My water analysis shows that chrome and iron is going through the system when the conductivity is at an acceptable level. In fact, the water can have a brown tint to it sometimes. The conductivity probes calibration is checked regularly and there is no problem with calibration. My system only worked four months of full production before I discovered this problem. Before that time, I did not do any detail water analysis. I question the basic stability about the system design.
Karl Weyermann
- Lebanon, Kentucky
---
I suspect the chrome leakage may be from hexavalent chrome reducing in your anion resin to trivalent chrome. If your regeneration of the anion only consists of caustic the trivalent chrome will precipitate in the anion column and slowly leach out. The iron could be a result of iron chloride complexes forming and getting picked up by your anion and again precipitating during your caustic regeneration leaching out into your water when the system is back in service. If this is the mechanism at work it may be possible to clean the resin with a caustic/brine soak and you may be required to perform it occasionally as a preventative measure.
Pull samples of your resin and have it analyzed.
John Ring
- Darien, Illinois, USA
---
Okay... after having the name of a lab edited out of my response the following should be generic enough. I thought this was an open forum.
Maybe someone within the group can provide a service to strip the anion resin with a caustic regen rinsed and followed by an acid regeneration and have the regenerants checked for the metals which are leaching off.
John Ring
- Darien, Illinois, USA
Ed. note: Sorry if we offended you John. We're happy to print any technical info you offer even if we disagree with it. But in this "no registration required" forum we don't suggest brands or sources for lots of proven reasons (why?). These threads are reprinted in Metal Finishing magazine, and Journals don't print brand recommendations anyway.
BTW, the sci.chem.coatings & sci.chem.electrochemistry newsgroups were 'open' ... and they drowned under ads; a resource that was priceless just a year or so ago became worthless. Apologies again and thanks for your understanding.