Where the world gathers for
plating, anodizing, & finishing Q&As since 1989
"How to do White Anodizing"
-----
2001
Q. I get many requests from my cosmetic industry customers to anodize in WHITE. I can't seem to find a white dye. I clearly need white anodizing NOT powder coating or buff and lacquer. Can anyone help?
Paul Decerbo
Watertown, Connecticut
---
2001
A. There's a simple answer to this. Its not possible to anodize white. I've asked myself, and the guy I buy my dyes from said "If you find a way, you'll be a millionaire". So I guess that pretty well sums it up. Its just not possible to anodize white.
Matthew Stiltner
plating company - Toledo, Ohio
---
"Surface Treatment & Finishing of Aluminium and Its Alloys"
Wernick, Pinner & Sheasby
from Abe Books
or

Affil. Link
Your purchases make finishing.com possible

Aluminum How-To
"Chromating - Anodizing - Hardcoating"
by Robert Probert

finishing.com has sold 800+ copies without a single return request :-)
2001
A. Well, now all the 'home anodizers' out there who feel that anodizing is safe and easy have a mission and a way to turn their hobby into a major business if they are successful.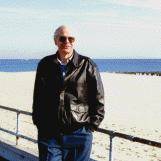 Ted Mooney
, P.E.
Striving to live Aloha
finishing.com - Pine Beach, New Jersey
---
2004
A. YKK API America, Inc. in Dublin, GA makes white anodized finish!
Matt Kisasonak
- Cranberry Township, Pennsylvania
---
2004
Maybe, Matt. They say they offer white on their website, but they also claim they put electrostatic organic topcoats over their anodizing; so it's not really clear that this 'white anodized' finish would be white without the organic (paint) topcoat. If there is a white dye available, or a white two-step coloring process, I'd still like to hear about it. I've never researched the reasons for it's reported unavailability, so I can't say much except that I've never seen or heard of a white dye.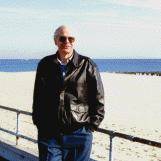 Ted Mooney
, P.E.
Striving to live Aloha
finishing.com - Pine Beach, New Jersey
---
2004
A. I was just noodling around wondering if anyone else was developing a white anodize, besides the company I work for. We're developing a White Anodize right now. There are some real difficulties to the processing, but we have some of the rather difficult things taken care of. Maybe someday it will be a commercial process. But for now, all I can say is that it's in R and D.
Matt Keyser
- Stanton, C.
---
2004
Q. Is it possible to get a snow white color on anodizing aluminum. If not what is the best treatment we can apply to get a perfect white color on aluminum other than powder coating as powder coating will add a lot of thickness and the elements that need to be painted are deep cylinders about diameter 4-11 cm and depth 10 to 20 cm. further more the finish required has got to be matte. Also as the cylinder will house a lamp the coating has to withstand the heat up to 100-200 °C.
NASSIF NASSIF
manufacturer - BEIRUT, LEBANON
---
2006
RFQ: I am looking for a similar process in the US to what I have used in Germany in the past. I am looking for an anodizing process that I can dye white or near white for its thermal properties (absorbing and reflection of light) in a spacecraft application. When I worked in Germany we had some parts coated with a plasma anodize that was dyed white? The trademark name was Kepla-Coat. I haven't been able to find a facility in the US to do the same. Any suggestions?
Paul Oppenheimer
Aerospace - Washington, DC
Ed. note: Sorry, this RFQ for private contact is now outdated, but public technical replies are still welcome. No public brand/source suggestions please ( huh? why?)
---
2007
Q. Is white anodizing successful yet?
Quote from Matt from Stanton, Ct. :-

"I was ... wondering if anyone else was developing a white anodize ... We're developing a White Anodize right now ... But for now, all I can say is that it's in R and D."

Reader here would like to find out what is exactly white anodizing and has the process been successfully developed and has it been offered commercially.
Catherine Tan
Finishing for Clean Room HVAC filters with aluminum frames - Perak, Malaysia
---
2007
A. Hi, Nassif. Look into electrophoretic lacquering; this is very thin, and white is no problem.
Hi, Catherine. "White anodizing" does not have any special meaning -- it simply means anodizing that has been dyed white rather than some other color. White is apparently difficult -- perhaps due to the fact that dyeing is a subtractive coloring process and white is the presence of all colors? That's a guess, not an explanation :-)
Letter 20562 claims some methods, and describes a dyeing procedure which will get you to at least an off-white. Good luck.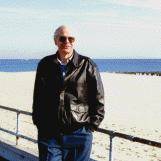 Ted Mooney
, P.E.
Striving to live Aloha
finishing.com - Pine Beach, New Jersey
---
September 8, 2009
A. The anodizing in white is possible.

Please read the following pdf document to see how they did it.

www.italfinish.com/public/images/documenti/aacwhiteanod.pdf
Iaroslav Vychemirski
lighting - Harlow, Hertfordshire, England
---
September 8, 2009
Hi, Iaroslav. Thanks for the very interesting paper! I'm not sure if it's really legitimate to call a process "aluminum anodizing" when it operates in alkali rather than acid, operates at hundreds of volts instead of 12-18 volts, is not necessarily anodic because no details are revealed about the power supply, and the process occludes various non-aluminum & non-hydroxide chemicals into the coating -- but it clearly is a way of generating a white inorganic and interesting coating. I wonder is this is, or is similar to, the "Kepla-Coat" that Paul mentioned? Thanks again!
Regards,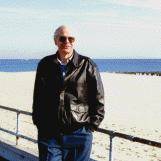 Ted Mooney
, P.E.
Striving to live Aloha
finishing.com - Pine Beach, New Jersey
---
January 24, 2012
Q. We have a product made by aluminum with black anodizing, now we need made the same part with white color, what is the best way make this aluminum part to white color, this product just normal use indoor or outdoor, not critical condition. Thanks.
Ping Gan
- - Valencia, California
---
December 10, 2017
A. I am a mere hobbyist electro-plater but do have expertise in dyestuff so hope I can shed some light on the white anodising dilemma.
White dye simply does not exist. It is a question that as a dye supplier, I regularly get asked; can I dye this (whatever) white? For reflected colour (which is almost exclusively how we see light) white indicates a total absence of colour. If you think about the process of bleaching, that is using a reducing agent to remove colour with the end result of ......... white.
The closest thing thing in the dyestuff world to white is optical (fluorescent) brightening agents (FBAs). The Society of Dyers and Colourists' (SDC) Colour Index classifies dyes into eight colour groups; yellow, orange, red, violet, blue, green, brown and black. Notice NO WHITE.
The anodising dyes are a selected groups of dyes that by experimentation have been shown to colour the unsealed surface of anodised aluminium AND have high light fastness; typically in the order of 7 to 8 (on a scale from 0 to 8). In my experience, they all seem to be premetalised acid dyes, which are an organic/inorganic hybrid molecule.
Pigments however are a different story and do include white; the common ones being zinc oxide and titanium dioxide. The main difference between dyes and pigments is that dyes are soluble and pigments aren't.
So could white pigment be used to colour anodising? Probably not due to the difficulty of keeping the pigment in suspension (not insurmountable) but I believe the main reason being the size of the particles. Not sure what size the 'holes' in the unsealed anodising are but while dyes typically dissolve into solution as individual molecules, pigments disperse as MASSIVE clusters of molecules.
Andrew Derwent
Dye Services - Kinglake, Victoria, Australia