World's #1 finishing resource since 1989
No login needed: Chime right in
topic 1196
Buffing Aluminum to a Mirror Finish
1998
I currently directional sand titanium for the aircraft industry. In addition, I buff titanium for sporting goods.
Recently, I was asked to buff a mirror finish on a .040 thick aluminum with a pure aluminum clad on the surface. The clad is .003-.004 thick.
The process I have used is a wool belt on an inflatable drum using various types of buffing compounds. It appears that the wool belt is not aggressive enough, because while the finish is quite reflective, the original surface is still present.
I am looking for a process or compounds that will cut and color the aluminum clad to a mirror finish using the wool belt. The wool belt is very desirable because it does not grab the part as does conventional buffing wheels.
Sincerely,
Gary R. Kendrick
precision bending
---
1997
Hi, Gary. You are trying to do rough cutting to remove surface flaws, all the way to mirror polish on one belt? In such a case, you would be depending on a compound to do the cutting, then completely disappear so you could do mirror polishing without traces of the cutting compound ever causing another scratch?
Normally, the hardness of the wheels, their openness, etc., is proportional to the compound you are using at a particular step.
Is it possible to do the rough cutting, with or without compound, on scotchbrite wheels or belts -- then follow up with the buffing on the wool belt?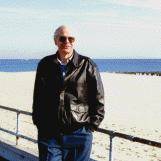 Ted Mooney, P.E.
Striving to live Aloha
finishing.com - Pine Beach, New Jersey
---
1998
Actually, I use a wool belt for cutting, using a cutting compound and a different wool belt for the finishing. I polished my first part, and it is acceptable; although, I'm not satisfied with the length of time it takes to cut.
I have found a couple of compounders who have provided me with samples. Some of the problems that I am having are: 1 Time required to cut. 2 directional haze on the finish.
I have not tried Scotch Brite. It can't hurt to try it.
Thanks for your response.
Gary R. Kendrick
precision bending
---
1998
I am making dog boxes out of .062 alum tread brite (what they make truck tool boxes out of) My problem is that after I TIG weld the corners together the high freq. arc leaves a haze on either side of the weld. Any suggestions on how to bring these hazed areas back to match the mirror finish? Please help.
Thanks,
Pat Dawkins
---
Hi,
I found your address by doing a search on how to polish aluminum. I have a motorcycle with aluminum wheels (painted also) and was wondering if you could give me an idea on how to polish them myself. I know of places that will do it for me, but I am the type to try to do it myself if possible.
Hopefully, you can tell me what tools I would need and how to do it. If you have any suggestions on books or something that would help I would like that also.
Thanks in advance for info,
Todd Robinson
---
1999
I have a 97 safari motorcoach with alum rims, I have be trying to clean them to a mirror finish, but I am having a hard time getting the results that I am looking for. I can get them clean but they still have that dull look to them. Can you give me some ideas on how I can get the mirror finish that I am trying to get? Thanks
Charles Anderson
---
Hi, Todd. Hi Charles. Letters 800, 9825, and 10917 cover polishing of aluminum rims and motorcycle wheels in good depth. Good luck.
Regards,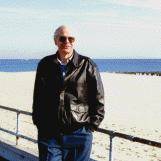 Ted Mooney, P.E.
Striving to live Aloha
finishing.com - Pine Beach, New Jersey
---
2000
Hi,
My name is Tony and I have recently finished polishing my motorcycle wheels, which came painted stock from Honda. I had heard of a way to do this from a friend and decided to try it, and I can say that they look great. You can buy Aircraft Stripper it's great stuff. First I sprayed the whole rim with a generous even coat and let it sit for 30 to 40 min than removed the chemical with a soft cloth, and watched most of my paint disappear and saw the already polished finish underneath. I than applied a second coat to make sure all the paint was gone and let sit for another 30 min and removed it again. Although only from the lip in the center out was the only part already polished, I sand blasted the center and it is a light gray that blends in great with the polished area.
P.S. If you do sand blast the center make sure you tape off the polished area with some good tape (duck tape works fine) Mine looks great, I saved about $400 by doing it myself; turns a lot of heads.
Good luck
Anthony B.
- Manahawkin, New Jersey
---
2002
I just bought an aluminum deck for my go-ped but I don't really like the color so I tried using spray paint to turn the deck a chrome color but it doesn't look shiny. So I was wondering what I would use to make the aluminum deck look good enough to see myself in it?
Josh Loveland
- Farmington Hills, Michigan
---
May 2008
Hi, Josh. To get a colored mirror look from paint requires that the paint have at least three layers: a basecoat, a layer of highly reflective little plates of aluminum, laid down to form a mirror, followed by a translucent layer. Unfortunately this is rather high technology and not something you can buy from a spray can or at a hardware store.
But you can investigate this rather expensive "chrome-look paint" through a number of vendors including the site's supporting advertisers --

Regards,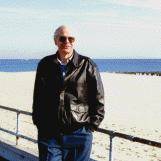 Ted Mooney, P.E.
Striving to live Aloha
finishing.com - Pine Beach, New Jersey
---
2007
Hello, I also work in the aircraft industry and I have had a lot of experience with pneumatic angle grinders, on aluminium naturally. I use a 2" angle grinder with 3M dynabrade pads. with this you can reduce polish the part nicely. I think I'm going to take some jeweler's rouge [affil. link to info/product on Amazon] and buff it with that. That's my suggestion, I'm going to try it on my rocker covers from my car.
Ryan Schrader
- Victoria, BC Canada
---
2007
My name is Ken Ilott from Victoria, B.C. Canada. We have a mid 90's Aluminum Grumman van. We are trying to restore the pitted and oxidized exterior panels and were looking for product and technique suggestions ....any help would be greatly appreciated.
Thank You ,
Ken Ilott
Consumer - Victoria, B.C., Canada
---
Hello, Ken. Polishing Airstream trailers is the topic of Letter 5613; I think it will help. For a little information, disinformation and wackiness about aluminum polish for this, please see Letter 11151.
Regards,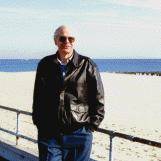 Ted Mooney, P.E.
Striving to live Aloha
finishing.com - Pine Beach, New Jersey
---
May 2, 2008
Has anyone tried Mothers products I have found the Mothers PowerBall Mini [affil. link to info/product on Amazon] (3 inch) with power metal polish does wonders you can also get the Mothers Power Ball [affil. link to info/product on Amazon] (approx 6 inch) they fit a electric drill, there is now a Mothers PowerBall 4Paint [affil. link to info/product on Amazon] for paint.
Greg Henderson
- Sydney, NSW, Australia