World's #1 finishing resource since 1989
No login needed: Chime right in
topic 1129
Conductive paints for plating non-conductors
1998
Q. Through the Web, I found that I could silverplate organic material if we first used a conductive paint to prime the object before plating. Do you think that process will work?
RFQ: I was also wondering if you knew the name of such a paint, and any companies producing or distributing it? We are located in Vancouver, but obviously we can mail order it if need be.
Thank you for your help,
m a r I a w o j t o w I c z
m of architecture '73 Harvard
---
1998
A. See my comments on "Aquadag" in answer to #934, "coating for metallizing non conductors".
Raymond Sebba
Capetown, South Africa
---
1998
A. We use a paint that can be brushed on or applied with a spray gun. We also use a two component silver spray solution that is not a paint.
The Silver Micropaint can be bought through Technic, Inc. I never tried to contact the manufacturer of the paint directly as we also buy a lot of other plating chemicals from Technic and I like to do one-stop shopping.
The two-component Sierra Silver Spray can be bought from the Wholesale Supply Company of Hollywood, CA. This stuff is a lot trickier to apply than simple paint.
Bill Vins in sunny (114 F) Mesa (what a HOT place-a) Arizona

Bill Vins
microwave & cable assemblies - Mesa (what a place-a), Arizona
---
1998
RFQ: For EMF shielding we need to metallize a small plastic box for plug,connector, amplifier and so on.
We look for a simple gun that will spray a melted metal like tin-lead to shield the box.Can you help me?
Thank you!
Giorgio Pugliese
electronic little factory -- Italy
---
1998
A. There are a variety of conductive paints which will do what you are asking. They are used for both ground and EMI/RFI applications. I have used an excellent water-based copper paint before as well as high VOC copper and nickel paints, on the same type of part you describe. Three sources I am familiar with and have used with good results are :
EM Corporation [West Lafayette, IN]
Acheson Colloids [Port Huron, MI]
Spraylat [Gainesville, Texas]
Ward Barcafer, CEF
aerospace - Wichita, Kansas
---
Q. Seeking a silkscreenable conductive silver or silver ceramic coating for glass that can be electrically connected to a 120 VAC circuit and provide heat. Similar application to rear auto glass defogger or Salton Hot Tray. Need to coat glass about 18" x 36", run circuit at 80 Watts with maximum temperature of 110 °F.
Howard K
[last name deleted for privacy by Editor]
- Riegelsville, Pennsylvania, USA
---
2001
RFQ: I want to know more about conductive paints for EMI/EMC shielding and any sources of the same in India. I would be grateful if anybody can provide me the solution.
A.K. Krupal
- Hyderbad, India
---
1998
Q. Maybe someone knows some kind of paint that allows me to draw a circuit layout? Small current mA.
Thank You.
F.Hofmann
Student
---
1998
RFQ: I am looking for a low mA conductive paint which can be printed onto a canvas-type cloth, and which will retain reasonable flexibility as the cloth moves. Interior, non-colored, low friction, occasional twists.
I would appreciate hearing about any products or any related experiences which you may have.
Kirk Tierney
---
1998
RFQ: I'm looking for a conductive ink that may be used to repair the circuitry of keyboards that is silkscreened onto the mylar leaves that are hidden beneath the keys.
The circuits are sometimes shorted by spills but are generally visible and I believe that they could be repaired by dabbing the right kind of paint onto the burn spots.
Any suggestions would be helpful.
W. Twist
Sopchoppy, Florida
---
1998
RFQ: We are looking for an optically transparent conductive paint.
We would like to bridge cracks in metal coated polymer foils in order to maintain their electrical conductivity.
Since we have a production line, we would need big amounts of such a paint (tons).
Somebody know a supplier of a conductive and transparent paint ?
Dr. Heim Manfred
Munich, Germany
---
2000
RFQ: Developing fancy materials and processes for antenna printed circuit boards I was always interested in direct printing with silver loaded paints and pastes, but never spoke to any manufacturer of such to check adhesion to cross-linked polyethylene. We are more than interested in such discussion.
(Mr) Valery Ostrovsky
- Rosh Ha'Ayin, Israel
---
March 9, 2009
A. For conductive paint, shieldingsystems.eu
For transparent conductive coating, "Shanghai Huzheng Nano Technology Co., ltd"
Orgacon is the product from Agfa which can be used for conductive, flexible (can coat on flexible PVC sheet), transparent and silk screenable paste for drawing circuits.
Sudip Chakrabarty
- Kolkata, INDIA
---
2000
Q. I am looking for a conductive paint to make walls conductive. Can anybody help me?
Greetings,
Tim Vanuytven
Olen, Belgium
---
May 21, 2009
A. Answer to Tim Vanuytven, Olen (B).
The company Yshield in Ruhstorf (Germany) is a specialist in coating walls to make them conductive.
Best regards,
Jacques Creemers
- Weert, The Netherlands
---
---
1999
Q. I am interested in the plating of sea shells. Is the method of conductive paint the best or is there a better alternative. I plan to do a large number with a final finish if silver or gold.
Would you please advise a method and a source of supply of conductive paint.
David Good
Blenheim, New Zealand
---
May 18, 2010
Q. I am looking to copper, silver or gold plate sea shells.
Sea shells are nonconductive. Should I treat them as you plate glass? If not please, someone might point me in the direction I should go.
Thanks for your response.
Jim Stockton
Week-end Hobby - Houston, Texas
---
June 26, 2010
A. David from New Zealand, and Jim from Houston
Please see our FAQ on Plating Non-Conductive Materials because it introduces all of the different metallization techniques and should help you pick one. Good luck.
Regards,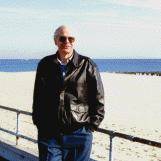 Ted Mooney, P.E.
Striving to live Aloha
finishing.com - Pine Beach, New Jersey