topic 10842
How to avoid uneven aluminum bright dip
I am using ortho phosporic acid 85% for producing brightening finish on aluminum 6063 surface pre sand blast. I could not manage to get the polished surface even. My product finish appears to be dull and patchy. How to get the surface evenly polished.
Mohd. Zubir Othman
- Prai, Penang, Malaysia
---
Maybe this is a silly question.. but you bright dip BEFORE sandblasting? Doesn't that defeat the purpose of the bright dip?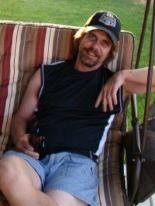 Marc Green
anodizer - Idaho
---
The bright dip process in actually done after the sandblasting process.
The actual process flow is Part machining to Sandblasting, using media aluminum oxide #80, to alkaline degreasing to caustic etching to acid desmuting to brigth dip using H3PO4 85% + H2SO4 less than 5%, to anodising and complete.
The problem is that always after bright dip process the surface finishing become uneven and patchy.
How to determine free aluminum content in bright dip bath by NaOH titration method. What is the suitable indicator to use?
MOhd. Zubir Othman
- Prai, Penang, Malaysia


This public forum has 60,000 threads. If you have a question in mind which seems off topic to this thread, you might prefer to Search the Site