topic 10465
Silver polish damaged spun aluminum on a valued collectible
| | |
| --- | --- |
| | Q. Well! Now that I have been duly scolded by the posting guidelines I will resist my first impulse to leave which was my first reaction to the welcoming remark, "If you don't have time to review our posting guidelines, we don't have time to post your inquiry". Perhaps people who are resentful of posters would be happier working in another area than where we are greeted and invited to join a discussion, a thing which would not even exist without ~our~ willingness to participate. A little tact goes a long way and in better circles it is actually expected. And ~it~ sets a desirable tone for the best discussions, not jabs presented in the form of requests. |
I found this group through "Ask Jeeves" when asking "How do I polish dull aluminum". I actually have a nifty set of "Futura" desktop sized speakers from 1970 with dull, built-in "spun aluminum" stands about 9" tall. With this being the year 2001 and about 30 years since their creation, it is natural to reflect upon how our "visions of the future" are always of things more sleek, abstract and striking than anything we commonly know, as these most definitely are. (I will try to post a photo). In fact, such ideas about repair and service in the future must even extend beyond my awareness because they are quite impossible to get into, either to service or swap out an outdated, internal downward firing speaker.
The aluminum stand is clearly dulled by someone's use of silver polish. Would anyone be brave enough to venture a reply in order to advise me as to the appropriateness of using a small Dremel [linked by editor to product info at Amazon] tool's buffing wheel and perhaps some kind of "rouge"? I would also like to know what else may be at hand in my home or garage which would likely restore this surface to an "aluminum" shine without losing the "spun" characteristic of the base, which is the appearance of where a blade turned to cut the piece instead of having been cast. It's shape would have lent itself perfectly to being "turned". Thank you and I hope that I can somehow catch up with any fellow fans of these speakers in my travels as there are other idiosyncrasies left to work out.
Janet Abbott
- Aptos, California
---
A. Hi, cousin Janet; sorry that you felt 'yelled at'. The sentence you quoted ended with a ' ' -- an accepted way of saying that it is all meant in good cheer, not as 'scolding'; but we've taken your advice and reworded it.

This isn't a free consulting service where I claim to be an expert in 60,000 different subjects; rather, it's a public forum where readers help each other. Human nature as it is though, there are 100 readers asking a question for each reader willing to answer them. So I've listened to dozens of suggestions from our generous "regular responders" over the past decades that vague questions which cannot be answered without covering a dozen "ifs, and, and buts" are the main burden that discourages them from spending their time trying to answer; so we do try to elevate the quality of the questions so that the "regulars" enjoy their contribution of time here, and continue their yeomen work that the 99% of readers want to benefit from yet don't want to contribute to. The alternative is a forum that deteriorates to long strings of unanswered questions, helping nobody. Please try to answer a couple of other readers' questions, then come back and tell us your position then :-)
A soft buffing wheel and jeweler's rouge [linked by editor to product info at Amazon] is probably your best hope, but the aluminum oxide corrosion on the surface of your item is much harder than the aluminum substrate itself, so it's probably not going to be easy to get the skin off and leave the original polishing marks. An anodizing shop can strip the skin in chromic-sulphuric acid, the only thing that I know of that removes the anodizing without removing the raw aluminum, so that's what I'd suggest for you. Best of luck!
Ted Mooney, P.E.
finishing.com
Pine Beach, New Jersey
---
| | |
| --- | --- |
| | A. Janet, this site is free! Look at the number of letters that come in each week. Sometimes being blunt is the most efficient means of getting the people to pay attention to the suggestions that have been developed over a period of years. I read your post twice and I am not sure of exactly what you are asking. |
If you want to try a moto tool (too fast) try it on the inside first or at least an out of sight place.
There are very few, if any, magic solutions for aluminum for sale at the local store.
Bright dips used by anodizers are so nasty that less than 10% will have them in their shop.
You might try a few tablespoons of bicarbonate of soda in hot water with a few drops of liquid soap. Brush vigorously with a soft brush. This is a SLOW process and will etch your part beyond repair if you rush it by spicing up the solution.
Accept the fact that it will cost more than it is worth to have it professionally handled. Have you thought about painting it?
James Watts
- Navarre, Florida
---
A. Janet,
There are many, many products available on the market that will polish your aluminum...some will not require your Dremel tool, some may. Another option would be to have the stand electropolished, and then a very thin coat of anodizing to prevent any further oxidation.
| | |
| --- | --- |
| | I re-read the posting guidelines, and didn't see anything in there scolding, or offensive to me at all. The guidelines are there to keep this site from being a "spam site", to keep the discussions friendly, and informative, and to offer suggestions to folks, who have a finishing issue, on how to phrase their questions in order to get the most helpful replies. I've been participating in this forum for 4-5 years (sheeeeeesh..has it been that long, Ted?) and have found it very informative. You'd be amazed at some of the questions that are posted, and how extremely vague they can be, and those are the questions that normally go unanswered. Nor do the participants of this forum want to read a bunch of replies telling us "Our product will solve ALL your problems". Primarily this is a technical, industry based site, which has opened up this Q&A forum, to folks like yourself, who have home-based questions. |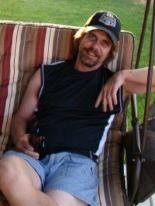 Marc Green
anodizer - Idaho


If you have a question in mind which seems off topic, please Search the Site