Education, Aloha, & Fun
A roundtable with 60,000 topics and a seat for you
topic 10242p3
Zinc Phosphate coating problems & issues; Q&A's
---
< Prev. page (You're on the last page)
---
A discussion started in 1998 but continuing through 2019
January 29, 2018
Q. We are zinc phosphating and e-coating a zinc plated part (CRS substrate) and we are not getting a uniform zinc phosphate coating. What pretreatment process characteristics are key to getting a uniform zinc phosphate coating over Zn?

Thank You!
Tim Stitt
- Grand Rapids, Michigan
---
February 2018

Hi Tim. I don't know the answer but am glad to see your posting! I have long felt that if zinc plating is going to be painted, it ought to be phosphatized rather than chromated because the adhesion will be better.
But on the other hand, I have never seen a plating shop that didn't chromate their zinc plating. So in this age of trivalent chromates plus topcoats, I'm wondering whether you truly are attempting to phosphatize a plain zinc plating, or if it already has a chromate & topcoat that are making phosphatizing difficult :-(
Regards,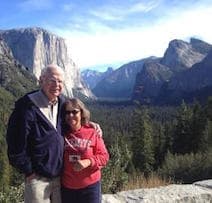 Ted Mooney, P.E. RET
finishing.com - Pine Beach, New Jersey
Aloha -- an idea worth spreading
---
February 7, 2018
A. Hi Tim,

As Ted mentioned, if the plated part has a topcoat, it will be difficult to deposit a uniform coat of zinc phosphate. If it isn't, you need a accelerated zinc phosphate bath, because free iron-based phosphate baths are not suitable (in my experience) for that type of work.

We have an accelerated (nitrite) phosphate bath, with some nickel content (it makes the reaction a little faster and improves coating weight), originally formulated as a wire phosphatizing product. We use it on fasteners over steel or over zinc (chromated or not). Coating thickness is generally uniform, so it can be done and it can be controlled with the right parameters :)

So, if you may, tell us a little more about the zinc plated parts and about your phosphate bath.

Best of luck!
Daniel Montanes
TEL - N FERRARIS - Canuelas, Buenos Aires, Argentina
---
February 10, 2018
A. Hi Tim,
Why are you Zn phosphating the job which are already Zn plated? Do CED directly on Zn plated job but before that remove any passivation present on Zn plating.
Avinash Vidhate
- Nashik, Maharashtra, INDIA
---
---
September 29, 2018
-- this entry appended to this thread by editor in lieu of spawning a duplicative thread
Q. Hello, why are phosphate crystals coarse and how can we have a soft zinc phosphate?
ahmad hashemi
- qom saas iran
---
September 2018
A. Hi Ahmad. Are you using a grain refining pre-dip as explained on this page which we've added your inquiry to? If you search the site for "coarse zinc phosphate" you'll find several more threads on the subject if the answer isn't on this page. Good luck.
Regards,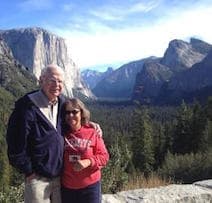 Ted Mooney, P.E. RET
finishing.com - Pine Beach, New Jersey
Aloha -- an idea worth spreading
---
---
November 6, 2018
Q. Follow up question-re: 1998 post by-"Ray D.-- says "Chrysler spec says 'no acid pickle' "--what is the alternative?
Jay Dobbs
steel processing - chicago Illinois usa
---
November 2018
A. Hi Jay. Abrasive blasting is a general alternative to pickling which leaves the surface active and ready for a next step. Alkaline derusting might be an alternative to pickling for some processes. Good luck.
Regards,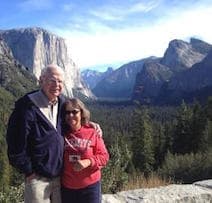 Ted Mooney, P.E. RET
finishing.com - Pine Beach, New Jersey
Aloha -- an idea worth spreading
---
---
December 20, 2018
Q. Does zinc phosphate coating affect hardness testing values?
CAMILLE HERSHEY
- HUMBLE, Texas USA
---
February 15, 2019
Zinc phosphated surface is rough for first few days of each new bath
Q. We run a 7 tank zn phos line for OEM part. We have a roughness issue at the start of a new bath. The roughness settles down only after 4-5 days on the components. Any idea why this happening and how to reduce them when we set up a bath?
Karthick raja
Surface treatment - Bangalore , karnataka, india
---
February 19, 2019
A. Is this a heavy zinc bath? What do you do to build iron on a fresh bath makeup? Sounds like it takes you a couple of days to build sufficient iron from processing naturally.
Second question, what's your starting FA? If you are making up on the high side you'll have a low Ratio until you take the edge off the bath.
Jameson Grout
- Agawam, Massachusetts
---
---
May 18, 2019
Q. Hi sir I am Rajkumar zinc phosphating 13-tank process alkaline,rustban, oxalic, plxgi, phosphating.
Phosphating temperature 75 °C to 85 °C. Chastain ring will process two-pass ip 18 mettiriyal output black colour, but ring is brown colour.

Ip 18 time alkaline 60 sec temperature 85 °C
Rustban 150 sec
Oxalic 120 sec
Phosphating 60 sec
Hot water passive a 30 sec
Hot air 200 sec
Rustban. 100 sec
Plxgi 30 sec
Phosphating 50 sec
Hot water 30 sec
Hot air 200 sec
Raj kumar
Brown issues - Chennai,chennai India
---
May 2019

Good luck, Raj, but I don't have much idea what you're talking about except that your phosphating is brown and I think you wish it was black :-)
Sorry, but "Chastain", "two pass", "ip", "18", "mettiriyal", "Plxgi" mean nothing to me :-(
Hopefully another reader will be more familiar with them.
Regards,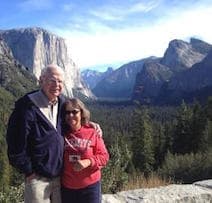 Ted Mooney, P.E. RET
finishing.com - Pine Beach, New Jersey
Aloha -- an idea worth spreading
---
---
July 19, 2019
Q. Hi, my name is Anuj. We coated our couplings with Zinc phosphate coating. But the coating seems to peel off during shipping. Coating gets adhered to packaging. There is non-uniformity in coating too. Please could you suggest solution to this situation.
Can we use zinc phosphate coating to give anti corrosive coating to high alloy steel? Which coating is better zinc phosphate or manganese phosphate in terms of corrosion resistance and wear resistance ease and cost efficiency.
Anuj Kumbhar
- Pune, India
---
July 30, 2019
Anuj,

Usually people apply an oil or other RP solution to the surface of the phosphate. Using an inhibitor or seal after rinsing the phosphate solution off may help the corrosion resistance of the couplings. The phosphate coating alone is only moderately corrosion resistant.

Non-uniformity AND the peeling of the coating could be tied to pre-treatment. Was the part completely clean (able to pass the water break free test) before going into the phosphate solution?

Zinc phos can apply heavier coating weights than manganese phosphate and is typically applied in painting application, steel wire phosphating for corrosion protection and with newer microcrystaline zinc phosphates there is even more use of them in pretreatment to prepare a surface to accept a secondary coating.

Mang phos is primarily used as a surface finish to improve the reception ability of oils for corrosion protection and as a break in lubricant for pistons and things of that nature to prevent galling in the initial phases of use of the pieces.
Isaac Brown
Technical Sales Rep - Cleveland, Ohio
---
August 7, 2019
Q. Thank you Issac,

Is high alloy steel suitable for zinc phosphating?

We wanted to give anti corrosive coating for C5M (H) category according to ISO 12944. would zinc phosphating coating alone be sufficient to endure this condition or should we adapt any another coating option. please suggest
Anuj Kumbhar
[returning]
- Pune, Maharashtra, India
---
---
September 13, 2019
Q. I'm getting coarse Crystals on the underside of my parts repeatedly.
Process is as follows:
Cleaner
Rinse
Pickling acid
Rinse
Grain refiner
Phosphate
Rinse

TA 52.2
FA 11.2
Iron 4.3
Temp in phosphate is 165 °F
Titrations are in mLs and based on 10 mL sample.

I recently had to make a new phosphate bath.
The previous bath was running identical to what we have now and producing beautiful parts.
Eric winters
- Round rock, Texas
----
Ed. note: Eric also posted rather similarly on topic 14221 for a deeper understanding of his situation.
---
---
Black line on the wire after zinc phosphating
October 15, 2019
Q. hi
Our company works in the field of drawing and phosphate and annealed wire.
Our problem is the existence of a black line along the wire after phosphating.
The wire is annealed before phosphate.
This black line does not disappear after washing with acid.
In addition, our coils are closed when phosphating.
Our method of phosphating is immersion.
tanks
ahmad hashemi
- iran
---
---
July 7, 2020
Q. We are doing zinc phosphating. We are not getting uniform coating: white patches are there.
Phosphating pointage - 29
FA -1.8
Suraj patil
- Kolhapur, Maharashtra
---
September 9, 2020
? Hello Suraj,

You should take some pictures of the problem, introduce the base material to us, and how your phosphate line is conformed (degreasing, pickling, how many rinses, anything else?).

Without this information, all we can do is speculate :)

Best wishes,

Daniel
Daniel Montanes
- Cañuelas, Buenos Aires, Argentina