topic 10123
Electro-Polishing and Passivation
Q. Where can I find out about electro-polishing and passivation?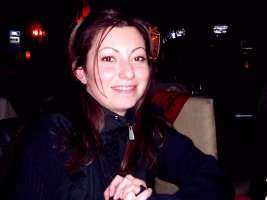 Esra Baydemir
medical equipment manufacturing/fresh chemical engineer - Izmir, Turkey
---
A. I don't think there is an electropolishing book in print anymore, Esra, but you can get a used copy of Tegart's "The Electrolytic And Chemical Polishing of Metals".
Most of the standard plating texts--including the Electroplating Engineering Handbook, Metal Finishing Guidebook, and ASM Metals Handbook Vol. 5--have good treatments of electropolishing.
Passivation is harder to find, but we have an FAQ on Passivation on line, and if you search this site you will find the AMS and Mil spec numbers, and some debates about nitric acid vs. citric acid passivation.
Ted Mooney, P.E.
finishing.com
Pine Beach, New Jersey
---
A. Esra:
You can learn about passivation in ASTM A967 [link by ed. to spec at TechStreet] .
Lee Kremer
Stellar Solutions, Inc.
McHenry, Illinois
---
A. Hello Esra!
The American Society for Testing and Materials has a specification ASTM B912 [link by ed. to spec at TechStreet], titled "Passivation of Stainless Steels Using Electropolishing". So if your question refers to using the electropolishing process to passivate stainless steel, then yes, it is done, and the 3 page specification has a small bit of information on it.
Good luck!

Lee Gearhart
metallurgist


If you have a question in mind which seems off topic, please Search the Site