World's #1 on-line resource since 1989
-----
What's So Special About Cadmium Plating?
A discussion started in 2001 but continuing through 2018
2001
Q. Hi I need help!
What is the use of Cadmium? What is so special about it? We do a nickel, cadmium, gold plating series. We now want to do away with cadmium. What can we use in place? Core metal is aluminum alloy 60601 - T6 IAW ASTM B209 [affil. link to spec at Techstreet].
Susan Snow
- New Hampshire

---
---
Trivalent Passivation of Cadmium Plating
2006
Q. We have recently introduced Trivalent Chromium passivation on zinc plating in our shop.

We also wanted to use this on Cadmium plating . But with this we are getting very dull finish on cadmium plating.

With Hexavalent Chromium passivation on Cadmium plating we were getting good results.

Can anybody explain why this is happening & what could be the done to get good finish on cadmium plating using trivalent passivation.
Paresh Lele
- Delhi, India
---
---
Difference between tin plating and cadmium plating
March 3, 2009
Q. I believe some bar stock I am working with is cadmium plated. It's solderable, and there are advantages in that. Does anyone here know of a test to differentiate between "bright tin", and cadmium?
Jim Canale
manufacturing - Tully, New York
---
March 11, 2009
Q. Thanks! Do you know of anyone making small test kits of the chemicals necessary to make the tests? We try to minimize the amount of hazardous chemicals and reagents we have in house.
Jim Canale
manufacturing - Tully, New York
---
---
March 16, 2009
-- this entry appended to this thread by editor in lieu of spawning a duplicative thread
Q. We are a supplier of Oilfield Equipment and our customer needs ASTM A193 [affil. link to spec at Techstreet] GR B7 Studs and Nuts with Cadmium plating. Why do they need cadmium plating,
what is the difference between Zinc and cadmium?
Your explanation will be very useful for me,

Thanks and Regards
Palavesam Subramanian
- Dubai, U.A.E.
---
---
April 27, 2009
Q. Ted, what is a suitable substitute for cadmium plating in automotive applications (we are striving for 20-year performance in our trucks....)

Is "cadmium plating" a good choice for automotive? -- I always understood that if it has cadmium plating, it's going to be quite costly....

Do you have a rough feel for how much more costly cadmium plating should be, compared to yellow or clear zinc?

Thanks,
Jeff Bonn
Jeffrey Bonn
- Springfield, Ohio
---
June 10, 2009
Q. Ted,

You mentioned you don't see many reasons for plating both Cadmium and Nickel on the same part, yet Nickel (usually Electroless) is quite often applied as an underplate on Mil/Aero Aluminum based Electrical connectors and accessories that are top coated with Olive Drab Chromate over Cadmium. What would be the benefits of the Nickel under the Cadmium? And doesn't the galvanic potential between the two create corrosion issues?

Thanks,
John van den Enden
- Toronto, Ontario, Canada
---
---
October 4, 2009
Q. I am making a small bracket that requires military part number to be stamped or etched (the part is Cadmium plated). We prefer to Laser Etch instead of stamping, but I am wondering if any toxic fumes are produced when Cadmium plating is etched by laser marking?
Can anyone tell me if this is true?
Thanks
Sam Rearick
- Apollo, Pennsylvania
---
---
January 20, 2011
Q. I'm a car guy that has developed some fixes for my British car that I share with the small community of like owners. I make these parts because I have the time and ability, and sell them to owners that have neither time or ability. I've developed rubber parts and rebuilding of mechanical parts as well.

In this case, I'm developing a remote trunk unlock system that uses a cable (like a bicycle brake). The latch was originally cad plated and items I get for rebuild are generally slightly rusted or missing the cad plating.
I purchased a nitric acid-4%/cadmium-0.1% mixture from Grainger's and need to know how to plate these small items - about 3" x 2" in size. I have low voltage power supplies available.
What's the voltage? Anode/cathode material (which is which?) Time in tank? Dilution of the purchased mixture necessary? What do I add to get the gold/yellow/green color?

Any help would be appreciated by the Jensen Healey community around the world ! THANKS.
Pete Bahr
- Moorestown, New Jersey
---
---
November 6, 2011
Q. THANKS GENTS. CAN I NICKEL PLATE SOME AIRCRAFT HARDWARE TO KEEP THE CADMIUM CONTAINED AS I HAVE ENOUGH TOXIC METAL IN ME ALREADY.
EDWARD SCHRADER
AIRCRAFT HARDWARE - NAMPA, IDAHO, USA
---
---
September 13, 2012
Q. I have a question on cadmium plated steel part. Plater has told us that if the cadmium plating is exposed to acid, that it will release cyanide gas. I am working with a customer that wishes to bond cadmium plated steel to steel using a two part methyl methacryalate adhesive (MMA). This adhesive does outgas acrylic acid (small amount) would this create an issue of releasing cyanide gas? I would be surprised, since the finished plating would not have unstable cyanide laying around in the plating. Thanks for your help
David Herrick
- Fort Wayne, Indiana, USA
---
---
---
---
---
February 22, 2013
Q. I am presently working on a cad/chromate line and looking for reference books SPECIFICALLY on the topic. My personal library has most of the books that have a chapter or two on the topic, but I am surprised I cannot locate anything coming close to exhaustive.

Any cad platers want to weigh in on the topic?

The line is an acid cad and major chromate focus is OD.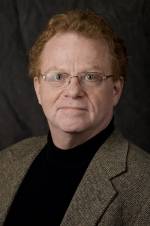 Bob Adams CEF
Tijuana, Mexico
---
---
Second of two simultaneous letters -- March 4, 2013
Q. No takers on the reference materials for Cad and OD so far. Is it that hard to find? I have had no success.

A big issue is blotches in the OD after Cad at the moment. I've tried numerous pre-dips with and without temp. Oddly where ever the blotch is, it is shinny and the rest of the part is more flat in appearance. As I am working with acid cad, I am told that the organic film is hard to break through. Interestingly the best results are either LCD plating or a dilute piranha solution (very dilute), which points back to organics. A 1/4 % nitric dip will uniformly change the surface of the part before OD, but there can still be blotches. I'm down below 1.5% brightener presently and the parts still have a matte luster and I can plate up to 40 ASF with no burning.

Anyone step right in on this one.

thanks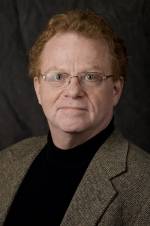 Bob Adams CEF
Tijuana, Mexico
---
---
---
February 3, 2014
-- this entry appended to this thread by editor in lieu of spawning a duplicative thread
Q. I have some small parts made from 1215 steel. Calls for Cadmium plating. What is the purpose of cadmium? Is there a substitute for Cadmium that offers the same results.
Thanks, Tim
Tim Strubberg
- Union, Missouri
---
---
RoHS exemption for cadmium is soon to expire -- so what about high voltage contacts?
June 23, 2014
Q. I have a question regarding the cadmium exemption 8b-for RoHS. Soon this exemption will expire unless the industry can present data for the extension. I have discussed the issue with multiple people and the discussions have lead to the determination that cadmium is irreplacable in high current/high voltage applications where other materials break down causing a welding of contacts to shut and possibly cause a fire. There are several alternatives to cadmium but is there a study that shows where the alternatives do not work and cadmium is the only solution?
Rick Morrison
- Plano, Texas
---
---
Damaged cadmium plated threads
November 14, 2014
Q. I have a large threaded bolt which is CAD plated. Some of the threads were damaged and it appears the CAD plating came off. How hard is CAD plating and can it come off threads when damaged? thank you
bill darrell
- amityville, New York, usa
---
---
July 11, 2016
Q. Hi,

I was trying to find a suitable substitute for cadmium coating used in application where corrosion resistance is of primary importance. Lubricity and system contact with aluminium are also some specific features that I was looking for.
Akshay Saraogi
- Gurgaon, Haryana, India
---
---
Is cadmium plating always RoHS incompatible?
November 4, 2016
Q. Can we consider that Cadmium plated fastener parts are always Non RoHS Compliant based on below interpretation :

According to the EU Commission, plating and coatings are homogeneous materials.
And if Cadmium is the single substance in that homogeneous material (plating) then its ppm level should always be beyond the permissible limit of RoHS.

Please advice ASAP. Thanks !!
Neeta Verma
- Delhi, India
---
---
June 23, 2017
Q. Can you cadmium plate aluminum?
dave colbert
- lavergne, Tennessee usa
---
---
September 5, 2017
Q. I have some small parts of 1215 Steel that I need to have CAD plated. The parts have picked up a small amount of rust over the time I've had the parts. Is there a step in the CAD plating process that will remove the rust or will I need to do it myself before sending out for plating?

Thanks, T
Todd Olson
- St. Paul, Minnesota USA
---
---
March 1, 2018
Q. I have a round part that is .004" undersize and it calls for a Cadmium plating; is it possible to apply a coating .002" per side on this part to bring it back into spec?
Mark Blenker
- Kaukauna, Wisconsin USA