topic 10085
How-tos of Plating Compression Springs
Q. I need advice on plating some compression springs that are needed on a appliance that will see some humidity. I believe I should use galvanized material but some one suggested I use music wire with a phosphate and oil as it would be cheaper. I am afraid the phosphate would have a hard time getting full coverage and once the oil dried it would eventually rust...can someone advise how the galvanized material would hold up in this type of environment.
Thanks,
Bruce Swenson
- Prospect, Kentucky
---
A. The major problem with "coating" springs or other objects made of High Tensile Steel is Hydrogen Embrittlement . The most frequently used process that has been shown to produce little if any hydrogen embrittlement ( if used correctly ) is Mechanical Plating / Galvanising . I suggest that you look into having this process done I know there are several companies in the Detroit area that offer it as a service.
Regards,
John Tenison - Woods
- Victoria Australia
---
A. Bruce:
A thickness of 0.001" of zinc will give you from about 4 years of life in heavy industrial atmospheres, to 11 years if the environment is rural. If the location will be less than 80 ft from shore, cadmium is better though more expensive. Don't forget hydrogen stress relief after any electroplating is a MUST for springs.
Good luck,
Guillermo Marrufo
Monterrey, NL, Mexico
---
A. I think there is too much paranoia about Hydrogen Embrittlement during plating. It's necessary for the industry stalwarts to examine the way we have been doing things and getting out of this situation that we're too used to the problems we already have and cannot see the advantage of doing things in a better way.
I would not advise Cadmium, nor de-embrittlement for springs as the temper and strength of the springs may be compromised.
Rather I would advise mechanical cleaning to a fully bright condition by vibro-finish or sandblasting, then a light acidic dip (I use rinsewater from my Acid Zinc tanks - no acid) followed by Chloride zinc plating. This process causes no embrittlement and is safe for springs and I'd swear by it.
Regards,
Khozem Vahaanwala
Saify Ind
Bangalore, Karnataka, India
---
2000
A. To Bruce Swenson - Prospect, KY --
The cost of the compression spring, the cost of the appliance and the budgeted amount that corrosion protection would need are factors that will determine what you will end up paying for the process you choose to apply.
Obviously you don't want the spring to outlive the appliance. So talk to your Friendly neighborhood plater for an answer.
10 microns acid zinc with a yellow chromate after a short 90 minutes De-embrittlement at 220 &C is a possible answer that can give up to 96 hours white rust in a 5 % salt spray test.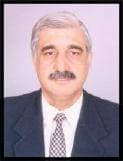 Asif Nurie
- New Delhi, India

With deep regret we
sadly advise that
Asif passed away
on Jan 24, 2016


This public forum has 60,000 threads. If you have a question in mind which seems off topic to this thread, you might prefer to Search the Site