Live! From Pine Beach NJ: The world's most popular metal finishing website, and the internet's friendliest corner
topic 10085
How-tos of Plating Springs
A discussion started in 2001 but continuing through 2018
2001
Q. I need advice on plating some compression springs that are needed on a appliance that will see some humidity. I believe I should use galvanized material but some one suggested I use music wire with a phosphate and oil as it would be cheaper. I am afraid the phosphate would have a hard time getting full coverage and once the oil dried it would eventually rust...can someone advise how the galvanized material would hold up in this type of environment.
Thanks,
Bruce Swenson
- Prospect, Kentucky
---
---
---
Help identifying what this spring was finished with
November 29, 2018
-- this entry appended to this thread by editor in lieu of spawning a duplicative thread
Q. Hi,

I'd like to have my throttle springs on my car refinished to look like new from the factory. I have a new throttle body with the spring from the manufacture. The used springs on my car have turned a red/brown color, some areas of the spring are even showing shiny metal where the finishing material has worn off.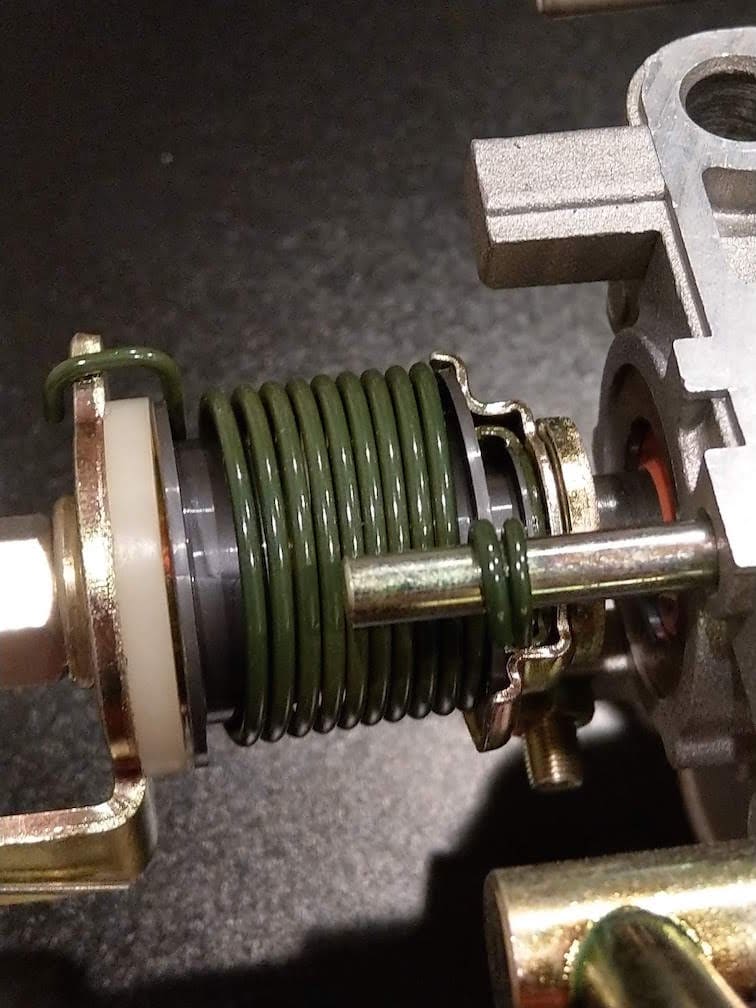 Can anyone help me try to determine what material/process may have been used to finish the spring? I appreciate all the help anyone can provide.
Greg Lussier
- Sammamish, Washington USA
---
November 29, 2018
Q. Ted, Thank you for the response.

I do enjoy taking photos but luck may have been on my side with that one as it was taken with a cell camera. haha

The car is a 1996 Nissan. I've noticed a lot of their models from the same era (90-2000) have the same coating/color on their throttle body springs.

I'll provide photos of the used units as well to show the brown color it turns once age has taken its toll: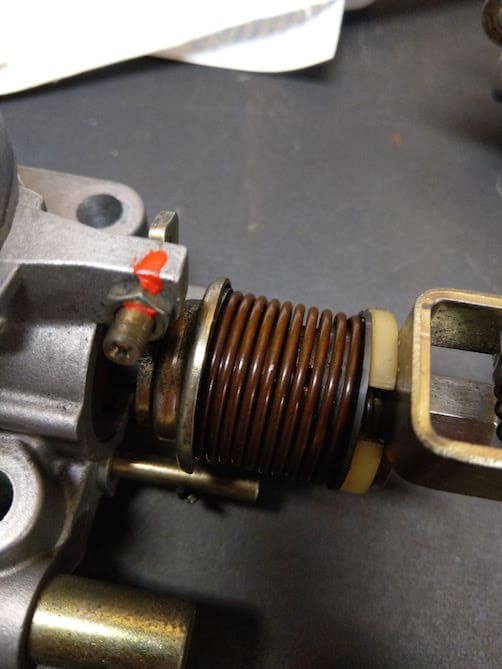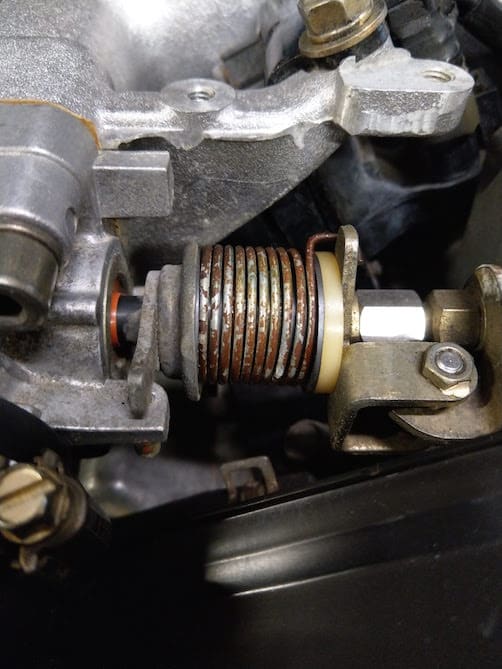 Greg Lussier
[returning]
- Sammamish, Washington USA


If you have a question in mind which seems off topic, please Search the Site