topic 58797
How to achieve Brown Zinc Chromate finish?
A discussion started in 2012 & continuing through 2017
August 14, 2012
Q. Hello Again. Here is another item looking for help. How to achieve or purchase dichromate crystals of a brown color, not a reddish brown more like a root beer color. If need be, who does this.

This color is also a highly desirable finish used on Chrysler muscle car parts form 65 to 73. No one can seem to produce this finish.
Bill Meerholz
- Pompton Plains, New Jersey
---
---
November 10, 2014
Q. Attached are some pictures of 2 different Chrysler original new never used or subjected to sun or bright lighting.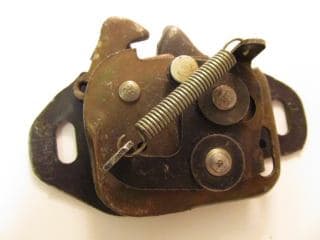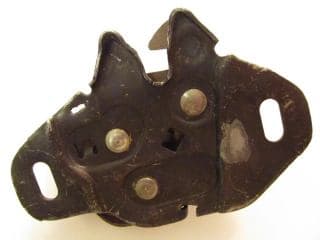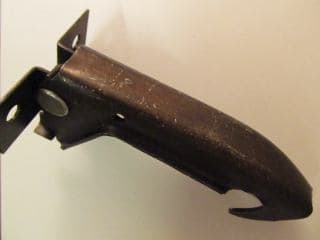 Base is definitely zinc or cad. Probably zinc. On the backside of the bigger catch you will see a spot where I applied few drops of 50% Muriatic acid & water. Took approx. 10-15 seconds to get to bare metal. The brown chromate does not scratch easily, as blacks do.
Can anyone shed any light on this question?
Bill Meerholz
[returning]
- Pompton Plains, New Jersey
---
---
What is brown zinc that was used on Chrysler parts late 60's-early 70's.
October 23, 2016
Q. What is brown zinc that was used on Chrysler parts late 60's early 70's. Hood latches, etc.
Bill Meerholz
[returning]
Restore many original Chrysler parts including hood latches that are the brown zinc finish. - Pompton Plains, New Jersey
---
January 8, 2017
Q. Can someone please advise something about this what is believed to be brown chromate or what it is or how to achieve it? What is the finish on latches pictured?
Bill Meerholz
[returning]
- Pompton Plains, New Jersey
---
---
Trying to identify a 1950s anti-corrosion automotive metal finish
May 17, 2017
Q. Hi

I own a 1956 VW Type 2 that, having lived most of its life in a dry climate, is mostly rust free and retains its original anti-corrosion coating in areas that were not directly exposed to abrasion and road spray. I'm trying to identify what coating that might be. My ultimate hope is that whatever coating was used, I might be able to reproduce it on repair patches.

The coating is a bronze colour and has a slight satin sheen. It does not appear to be a paint-type coating. It is very thin, does not flake and scratching it reveals bright steel with no primer coat.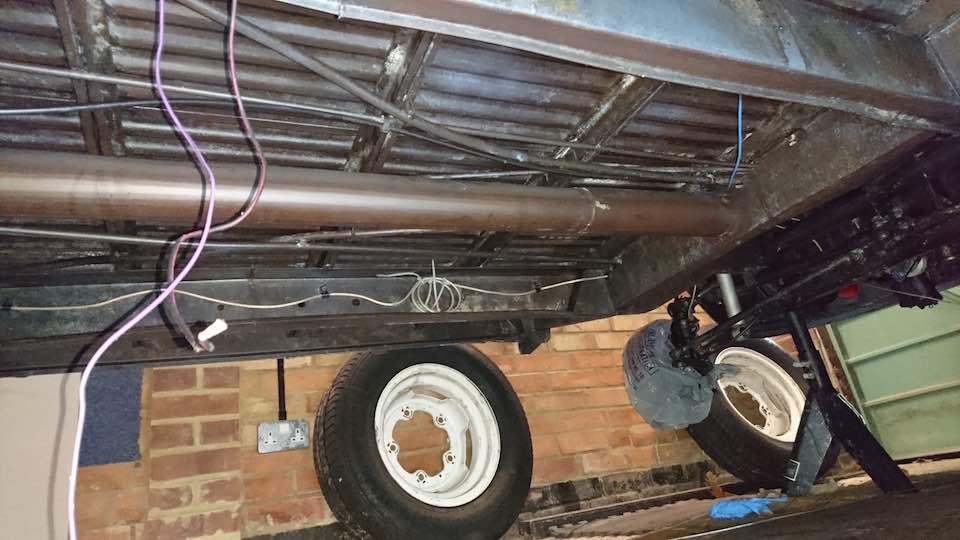 Other owners of VW Type 2s of that era have reported finding the coating on the inside of box sections etc, suggesting that the coating was applied by dipping and I have seen period production line photos showing VW dipping Type 2s. A period VW technical document mentions 'phosphatierung' (phosphating), but the coating is not grey and I believe that phosphate coatings are intended to be temporary protection and would have needed additional protection to have survived this long?

Can anyone suggest what the finish might be and whether it could be (safely) applied to modern steel repair patches by spraying or another means?
Andrew Cousins
- Horsham, West Sussex, UK
---
June 3, 2017
Q. Thank you for the responses.

Am I correct to assume that, if the finish is a brown zinc chromate, it cannot be re-applied or applied to patch areas of repair on my vehicle?

On that assumption, I'll look to try to get a reasonable paint match and paint repaired areas to a suitable dividing point, so it's not so obvious.
Andrew Cousins
- Horsham, West Sussex, UK


This public forum has 60,000 threads. If you have a question in mind which seems off topic to this thread, you might prefer to Search the Site