World's #1 finishing resource since 1989
No login needed: Chime right in
topic 1088
Starting a small barrel plating operation
1998
When I saw the demand of surface finishes where I live (Irapuato, Guanajuato, Mexico) born the idea to start a small electroplating plant. When I'm looking for information about it I locate this web site, which attract my attention, for that reason I write to solicit help and orientation because I need more technical information about the processes of zinc, copper, brass and nickel plating; besides, quality control, bath solutions, etc. My process will be applied on small metal pieces using a barrel.
I thank in advance all the information that you may provide me.
Alejandro MartÌnez V·zquez
, Ch. Eng.
Irapuato, Guanajuato, Mexico
---
Hi, Alejandro.
Other people have asked a similar question, so we wrote a 'Frequently Asked Question' on this topic, You may also wish to view our on-line article about barrel plating. Best of luck.
Regards,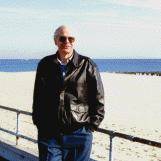 Ted Mooney, P.E.
Striving to live Aloha
finishing.com - Pine Beach, New Jersey
---
1998
Please send me some info on nickel plating I am doing a project in school on nickel plating and if I don't get some I'm going to fail.
michael fink
---
If that is your ultimatum to yourself, then indeed you are going to fail, Michael. We have numerous threads about nickel plating, and a bunch of FAQs about electroplating, and I'm willing to help when I can, and many our other readers are too -- but your project is your responsibility. What dead ends did you run into in your search at your school library and your town library, so we know the next step?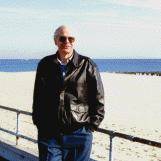 Ted Mooney, P.E.
Striving to live Aloha
finishing.com - Pine Beach, New Jersey
---
2000
I need info on electroplating
I'm doing a project at school and need info urgently
What is electroplating?
Why is it useful to us?
Where is electroplating used?
Please include these questions with some info.
yours sincerely
Richard W
[last name deleted for privacy by Editor]
- South Africa
---
2000
Hi, Richard. Please start with our FAQs, then if you write a couple of paragraphs here about what you have learned to date, I'll be happy to try to extend your knowledge. But answers to all of your questions are available on this web site if you spend a little time here and we don't want to harm your education by doing your homework for you. Good luck.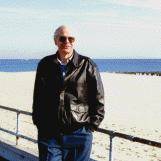 Ted Mooney, P.E.
Striving to live Aloha
finishing.com - Pine Beach, New Jersey
---
2000
Sorry about the other letter I sent you
Doing a project at school on electroplating
I don't have a clue what it is. I just know its something which is got to do with two metal bars in water with wires from them to a bulb.I need more info.My project has to be three pages long and in by the 14th and I have no info.
Could you PLEASE! send info not only on what electroplating is, but also where is electroplating is used because I have no idea where it is used, is it used in factories or what and why is it used in factories or where ever it is used. I have checked all over the net for info and found nothing. I looked all over your site as well and couldn't find anything. Even if just give me some sites to go to I will be happy!
Thank You
Richard W
[last name deleted for privacy by Editor]
- South Africa
---
Hi Richard,
The covers of a book are not made of the same thin paper as the pages of the book; the cover of a baseball is not made of yarn like the body of the ball; the gripping surface of a pencil is not made of graphite; and the skin of a football is not made of air. Similarly the surface of things may be electroplated for the same general reason, so that the properties of the surface can be different than the bulk of the item: a better conductor or a better insulator, more corrosion resistant, or shinier, or harder or softer, or more wear resistant, or slipperier, or darker or lighter, or easier to clean, or more reflective or less reflective, or whatever. That's why things are electroplated.
I think your teacher may be doing you no favor in letting you use the Internet as a reference source instead of requiring book sources for your report because it allows you to hunt for your answers all neatly laid out so you can just just cut & paste them into a report.
You would be better off with books than web pages, but if you can't get access to books, you are at the best site in the world for electroplating information. Now your job is to spend some time here reading and thinking. Thinking is the real purpose of your assignment, and nobody else can do that part for you :-)
Please see our FAQs; they will definitely answer many of your questions. Good luck!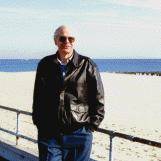 Ted Mooney, P.E.
Striving to live Aloha
finishing.com - Pine Beach, New Jersey