topic 0763
Gold plating of auto brand emblems
adv.
(1998)
Q. Sir(s) I have been searching for authoritative info regarding the popular fad of plating car emblems and accessories. Since most platers want to sell you equipment to quote "Get into your own business and make millions", is not what I want. I wish to apply it as a hobby for personal items and possibly develop small single use kits for individuals. Problem is what are the parameters, i.e., power requirements, tools, and main chemicals. Strippers and Au solutions are easily available at supply houses; BUT what are they putting in them to make them applicable for "on site" applications. Where or under what publications are some of these questions answered?
Thanks for any input you can provide.
Syd C
[last name deleted for privacy by Editor]
- Boca Raton, Florida
---
(1998)
A. Hi, Syd.
There is a book entitled "Electrochemical Metallizing" by Marv Rubenstein with 450 pages of solid information about brush plating.
You'll also find some information by doing a literature search, especially through older journals, since there is always published basic research in this field. The chemicals are used in higher concentration for brush plating than tank plating, and thickening agents like Fumed Silica [linked by editor to product info at Amazon] may be added.
But you are probably dealing with some 'proprietary' chemicals here. A supply company paid their chemists to experiment, develop, improve, and perfect the brush plating process by testing thousands of possible additives under various conditions. Some of the additives may not be simple mixes of basic chemicals, but organics synthesized from precursors that are beyond the ability of a hobbyist to make anyway. The suppliers' development effort is paid off through charging more for the proprietary chemical than just the price of the raw chemicals. That's the way the industry works.
So you won't find a supplier who will tell you what they add to their processes. You would need to license a process unless you were going to duplicate the supplier's research efforts. Good luck.
Ted Mooney, P.E.
finishing.com
Pine Beach, New Jersey
---
(1998)
A. The process of gold plating the chrome scripts on vehicles is easy. Strip the chrome, activate the nickel and deposit the gold.
To learn how to do the actual gold plating work, you can purchase a system and work with it, until you know how. Or, you could go to work for a company who already does gold plating and learn that way.
Learning how to do the physical work will not give you the formula.
If you were to go to work for one of the companies currently offering the Gold Plating systems and solutions, I question if you would start in the laboratory where they mix the solutions.
If you were to work for us, you would not be able to learn the mixing process.
I do not know of anyone who will give you information on how to go into competition with them.
Dave Sheehan
- brush plating equipment and processes - Reading, Michigan
---
(1998)
A. The best single source of information is the book Ted Mooney mentions in his response. If you search the literature you can find some old formulations that you can prepare. These formulations do an okay job but involve materials that require great care in handling (cyanide etc).
My father developed some of the original solutions over 50 years ago. The proprietary formulations available today are easier to work with. My advise, use the proprietary materials!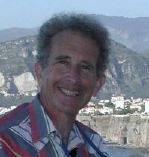 Art Kushner
Anaheim, California
---
(1998)
A. You can make a fortune at gold plating auto emblems, but you can also make a fortune doing many other things. Portable plating industry are for sales people, you have to go and get the customers, you also need a business license. I would go to Gold Touch if you were going to get started, and Gold Touch does not use cyanide or arsenic.
Barrett Russell
Saskatoon, Saskatchewan, Canada
---
--
A. Barrett: I think you are on the right track about this being a job for salespeople. Here's a fact: I've run this website, which enjoys excellent search engine placement, for years, and a BBS for years before that, and printed tens of thousands of postings without receiving even a single inquiry from a consumer who was looking to hire a service to have their auto emblems gold plated!
Clearly there are some people who want their auto emblems gold plated, or can be talked into wanting it, but what does my experience say about inferences that customers will beat a path to your door?
Ted Mooney, P.E.
finishing.com
Pine Beach, New Jersey
---
(1998)
A. Ted: Your response about mobile brush type gold plating being a job for sales people is on the money.
Our customers do make money and are profitable within a very reasonable time frame.
However, the promise of $60,000 a year, and in some instances even more income, is potentially misleading.
Reading misleading ad claims, as well as potentially "self serving statements" does damage to the industry.
It is difficult, if not impossible, to stop misinformation.
I know of at least two instances of people searching the records for relatives who found obvious errors in information about the relatives already on the NET, entered into documents on the NET by some other person. The people found that the person would not make the changes to correct the errors despite obvious evidence of conflicting information.
Dave Sheehan
- brush plating equipment and processes - Reading, Michigan
---
(1998)

I NEED TO KNOW THE STEPS IN PLATING STAINLESS STEEL,

SOME SAY USE STAINLESS STEEL ACTIVATOR, SOME SAY TO USE NICKEL-STRIKE,........PLEASE I HAVE A JOB COMING UP ON SAT,.....ANY HELP WILL BE VERY GOOD,.......THANKS MIKE MIKE NARDICK
- Ambridge, Pennsylvania



---

(1998)

Hi, Mike. A Wood's Nickel Strike is usually sufficient to activate stainless steel. The formulation and operating conditions are listed in the Metal Finishing Guidebook. There are also sulfamate nickel strikes that reportedly can work as well in some cases and even better in others. One advantage of a proprietary stainless steel activator is that you can expect technical assistance from the vendor.

The best answer to your question though, Mike, is to get access to a copy of Jack Dini's "Electrodeposition, the Materials Science of Coatings and Substrates. It has a chapter entitled "Adhesion" which goes into depth with test results about adhesion on stainless steel for different approaches and operating conditions.




Ted Mooney, P.E.




finishing.com




Pine Beach, New Jersey




---
(1998)
Q. I have a brush plating system as well as a tank system. I have been doing "some" plating for about 5 years. The demand for it is very limited here. However, I get requests for some interesting items of various metals. Sometimes find it rather frustrating not knowing how to work with some of them. I want to learn so much more. Is there a current publication that I can be referred to? Or some source of info? Thank you.
Vivian Giessel
- Eureka, California
---
(1998)
A. Hi Vivian. Just don't jump to the conclusion that all of this stuff is brand new. Actually, people have been electroplating unusual metals onto unusual substrates for over a hundred years. So I think the first step is to build your library with the 'staples'. Please see our list of 'must-have' books and 'must-have' journals. But, certainly, join the American Electroplaters and Surface Finishers Society (www.nasf.org) to meet and interface with your peers and keep up with changing times. Good luck.
Ted Mooney, P.E.
finishing.com
Pine Beach, New Jersey
---
February 23, 2013

-- this entry appended to this thread by editor in lieu of spawning a duplicative thread
Q. Hello there.
I'm new in gold plating business.
Now I'm trying to assemble my own gold plating kit.
I have already a nice power supply (regulated) which I bought here in Thailand.
I will plate nickel first and later gold.
Can you please give me some advice which wands I should use and maybe also where I can buy them or how I can make them myself?
What chemicals I should use ?
1) Chrome stripper
2) Electro-cleaner
3) Nickel solution
4) Nickel activator
5) 24kt Gold solution
Did I miss anything ? If yes please correct me.
Maybe you know some suppliers with reasonable prices ?
Would be grateful for all advice.

Thanks
Darius
Dariusz Kulczyna
- Bangkok, Thailand
---
November 25, 2013
Q. Hi. I was wondering how is your quest to get materials for gold plating going? I am in Chiangmai and wish to get into plating as a hobby too. Also where did you get your power supply? Any help would be appreciated. Cheers, Greg
Greg Padfield
- Chiang Mai, Thailand


This public forum has 60,000 threads. If you have a question in mind which seems off topic to this thread, you might prefer to Search the Site