Where the world gathers for
plating, anodizing, & finishing Q&As since 1989
-----
Plating lead came of stained glass

Q. I'm brush plating gold onto small stained glass pieces and I notice that in some areas the gold is very dull. The solder seams are 60% tin 40% lead

My current process is to polish the pieces as thoroughly as I can, then I use dawn dish soap to remove the polish

Then:
Electroclean
Rinse
Copper strike
Rinse
Nickel
Rinse
Gold

The dull areas generally occur in spaces that are hard to get into with the polish rag or the high capacity copper plating sleeve

Im kind of ok-ish with the dull areas, but really want to know if this means those areas are likely to tarnish over time?

Lucille Kreps
Hobbyist - Portland, Oregon
January 20, 2023
A. Hi Lucille. Other readers may have more experience with this than me, but my understanding is that gold plating will not be bright unless the nickel plating under it is bright.
But if the gold is thick enough to not be porous, I would not expect it to tarnish. Almost nothing is as corrosion resistant as gold which is thick enough to be pinhole-free and porosity-free. It is possible that with a higher current density or improved bright nickel chemistry, the nickel would be bright everywhere, and thus the gold as well.
Luck & Regards,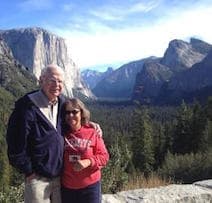 Ted Mooney, P.E. RET
Striving to live Aloha
finishing.com - Pine Beach, New Jersey



A. Hi Lucille,
Ted is correct about the tarnish resistance of gold, but in my experience, it is quite possible to plate bright gold onto a matte nickel underplate. Are you able to contact the supplier of your gold plating solution? They are the process experts for your particular chemistry. My first suspicion, based on your remark on the location of the dull areas, is that your issue is related to a low availability of gold ions in some of those tighter geometries. Just my speculation though, as I am not very familiar with brush plating.
Luke S.
- Maple Grove, Minnesota
February 7, 2023
Ed. note: Since 1989 we've strived to build a legacy of aloha & camaraderie incompatible with anonymity; everyone is welcome to read anonymously, but is asked to use their real name & town when posting :-)

Thank you both for your replies

The brush for plating the gold is much smaller than the brushes for plating the copper and nickel. So I think maybe the availability of copper and nickel ions into the tight spaces may be lacking. The brush is quite large and it's difficult to get into the spaces.

The supplier hasn't suggested to it to me, but Im beginning to suspect that my gold finish may be more uniform if I use as acid copper between the copper strike and the nickel plating to thicken it up

It may also be that brush plating on objects as large as Im doing is destined to be uneven. It can take me up to an hour to apply the copper strike and I think the larger the piece, the more likely the copper is to become inactive before the nickel plate. I'm noticing a separate issue of flaking on the larger pieces so I'm about to add a layer of acid copper to shorten the process & then activate it before nickel plating

This website has been a treasure trove of information!
Lucille Kreps
- Portland
February 14, 2023
---
---
↓ Closely related postings, oldest first ↓
---
---
Q. Help me please. I am interested in doing some electroplating on small things in my garage. I need know the procedure to do it. I don't know what I need. Can you help me?
Adriana Margarita
Mexico
1996
A. What kind of parts do you want to electroplate and do you know what you want to put onto the parts? Is this plating for decorative purposes, or is it for repair or dimensional restoration?
Derek Vanek
Independence, Ohio
---
---
Q. I am also looking to do metal plating in my garage. I do small stain glass crafting using lead came and would like to nickel plate the lead. Are there suppliers out there that market small plating kits for the hobbyist? I would be grateful for any leads of where to start.

Thanks in advance.
John Conway
1996
A. Yes, John, there are kits, and there are suppliers who cater to small-lot customers. You will see them by googling 'hobby plating'.

Hopefully your caming isn't real lead, though, because that requires activation in hydrofluoric acid, which is very dangerous and will ruin the glass (although as a stained glass artist you may already be familiar with that).

Either brush plating or tank plating are possible. As long as your don't need hydrofluoric acid (or fluoride-bearing substitutes), it is probably possible to tank plate without hurting the glass. Good luck!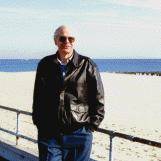 Ted Mooney
, P.E.
Striving to live Aloha
finishing.com - Pine Beach, New Jersey
A. I have personally brush plated two stained glass windows each approx. worth 50K$. We plated both sides of the window and the plating had to withstand an outside environment. The windows were each approx. 4 feet in diameter. To do both, it took a crew of two three days. The technique is very easy to do and can be easily learned in a few hours.
Tom Sivula
Harbor City, California
---
---
RFQ: I have a stained glass studio in Morris Plains, NJ. I have a customer who is looking for a chromed finish on the leaded window we will be making for her. The problem is this:

Lead (with a very small amount of tin & antimony) is used to hold the window together. 60/40 solder (tin/lead) is used to solder the leaded joints together. The lead, when we are finished, has either a dull gray or shiny black finish to it. This is unacceptable to her.

Because the window has to be made BEFORE it's plated, no one that I've spoken to can plate it. Please advise me of any suggestions you can make. I am also interested in brass plating at a later date.

Thanks.
Scott T
[last name deleted for privacy by Editor]
stained glass studio - Morris Plains, New Jersey
1998
Ed. note: Sorry, this RFQ for private contact is now outdated, but public technical replies are still welcome. No public brand/source suggestions please ( huh? why?)
A. Dear Scott:

There are at least three shops that I know of in the Toronto area that plate fully assembled Tiffany lamps which is virtually the same as your application. There must be some shops in the New Jersey, New York City area that do similar work. Suggest you contact some of the local suppliers as they should be able to provide you with names. .

Ken Lemke
Burlington, Ontario, Canada
---
---
"THE" brush plating book:
Electrochemical Metallizing
by Marv Rubinstein
from Abe Books
or

Affil. Link
Your purchases make finishing.com possible
Q. I make stained glass items and would like the lead and solder to have the "shiny" look of commercially made items. Does anyone know how to plate the lead with something silvery and shiny? What plating metal is used and what materials does one use?
John Curry
- Columbus, Ohio
July 2, 2008
A. Hi, John. We appended your posting to a thread which may already partially answer it for you. Nickel plating or nickel plating followed by gold plating will give you that shiny look. You may wish to see topic 46134 on pretty much the same subject. If you wish to learn about brush plating, see if your library can get you access to Rubinstein's "Electrochemical Metallizing" -- it is a 450-page book on brush plating. Good luck.

Regards,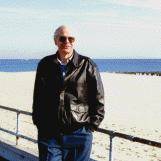 Ted Mooney
, P.E.
Striving to live Aloha
finishing.com - Pine Beach, New Jersey
November 17, 2008
---
---
Q. I am an Instructor of Stained Glass pieces, having had the finished pieces commercially plated when available. I now wish to Finish plate my pieces. The process would be to plate the Lead, which is approximately 10% Tin, 90% Lead to a finished product of Bright Chrome. Can this be done on a small quantity basis.
Ray R
[last name deleted for privacy by Editor]
Instructor of Stained Glass - Sanford, Colorado
April 13, 2010
Ed. note: Sorry, this RFQ for private contact is now outdated, but public technical replies are still welcome. No public brand/source suggestions please ( huh? why?)
A. Hi, Ray. Nothing is impossible. Please see our FAQ: "Introduction to Chrome Plating" to understand the issues. But prepping lead is very difficult since it can only be activated in fluoride-based acids, which are very hazardous. Chrome plating solutions are toxic and carcinogenic, but nickel plating may serve. Good luck.

Regards,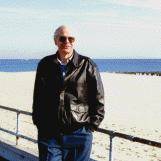 Ted Mooney
, P.E.
Striving to live Aloha
finishing.com - Pine Beach, New Jersey
A. Plating on stained glass is very doable. Construction of glass design is very important. You must consider the plating process aggressive since water pressure and tank agitation may cause damage. Also, a racking point (area where item will be making electro contact and supporting item through the plating process) must be considered. Many times stained glass clients need to reconstruct their projects. Send or email a picture or meet with a decorative metal plating shop and ask live what are key criteria for successful plating. We found that decorative chrome plating is harder to achieve full coverage (some nickel shadow) so many people choose nickel plating; however, with several trial runs, success is possible. Stained glass is art and fun. I took a college course on stainless and brass / chrome plated more than 300,000 pieces through my plating shop. Best to your colorful and shiny endeavors...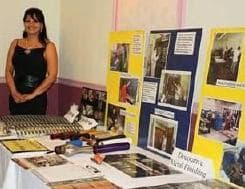 Alicia Moreno
Escondido, San Diego No., California