World's #1 on-line resource since 1989
•
-----
How to do copper plating
A discussion started in 1995 and continuing through 2013.
Add your Q. or A. to restore it to the "Current Topics" discussions.
1995
Q. I'm an absolute beginner in electroplating. I would like to copper some iron pieces (plate, pipe); so I've turned or filed to the desired dimension and shape. I've prepared a solution of copper sulfate [affil. link to info/product on Amazon] CuSO4 (~200 g/l) and H2SO4 (~5 g/l) in water (deionized). When I've used this solution with a copper wire as anode and with 10 mA/cm2 as maximum, the result was very bad. A lot of copper has deposited on iron but rinsing it under water-tap the copper goes away. So I've reduced current density also to zero: if I put iron in the same solution the result is the same: a lot of copper badly attached on iron, and under the copper the iron was oxidized (dark color).
Further attempts (current density between 0 and 100 mA/cm2; no H2SO4 or more than 10 g/l; CuSO4 from 50 g/l to 200 g/l) have produced the same result: I've also tried various polishing by inorganic (HCl, H2SO4, NaOH) and organic (tetrachloroethylene, turpentine, Acetone [affil. link to info/product on Amazon] ) solvents. Temperature of bath has always been around 18 °C. Only if I put iron pieces in the bath for few seconds and then rinse it, I can get a very very thin copper deposit (I was not able to measure it with .01 mm caliper) that's well attached to iron, but it's so thin that it isn't useful at all.
Where am I wrong? Many thanks in advance.
Lapo Pieri
---
---
2000
Hello, Where can I buy some ethylene glycol? Where can I get chemistry equipment in general? I have been searching the net but can only find industrial sites. I don't really need 1 MT of CuSO4!
Great site by the way. Kudos!. Am I correct in assuming that the above formulae for copper plating doesn't require CuSO4?
Thanks for your help.
Eamon Captian
- New York
---
---
2000
Suggestions: I tried your household plating experiment and needed to make the following revisions -
ABSTRACT
1. Pickle object to be plated in sulfuric (battery) acid, found at auto parts stores or large chain stores.
2. Solution Prep

a. Prepare solution as directed
b. Use a piece of copper sheet metal
c. Attach scrap metal to wire connected to negative clip of 12 volt battery charger

[affil. link to info/product on Amazon]

d. Attach copper to positive terminal
e. Turn on and shake off solid particles that form after a while
f. Let the part sit for about a hour and a half - until the solution is bluish when observed from the side
The solution is now ready to use as prescribed by your directions. This formula has been tested 25+ times. Thank you very much.
John Markgraf
---
2000
My ol' dad was keen to try and copper plate some leaves but couldn't get the copper to 'stick'.
I sprayed the leaves first with zinc plate (ordinary Cold Galvanizing Compound / Zinc Rich Paintaerosol can of for car bodywork) then dunked these in an ice cream tub of copper sulfate [affil. link to info/product on Amazon] with just a tiny drop of H2SO4 (from my car battery) and connected the car battery charger to a piece of copper pipe (about 8 inches) and the other side to the coated leaf. I did put a small 12 volt bulb in series with it all to limit the current but I ended up with quite a nice copper coated leaf. My old man was highly delighted.
John Rostron
- United Kingdom
---
2000
I am looking for a reasonably simple process in which I can plate copper metal onto a nonconducting substrate such as Kapton or Mylar (both plastics). Electroless would be preferable, but not necessary. If anyone knows of a particular kit I could purchase that would be even better, although not necessary.
Nikolas Uhlir
- Alexandria, Virginia
---
---
---
2002
Now if you're game, try this … it works beautifully. Buy K-77 Root Killer [affil. link to info/product on Amazon]. Mix one lb. to one gallon distilled water, bath temp approx. 75 degrees. Purchase a paint product from your local dealer of bright copper, metallic spray paint (not the real cheapo). Clean your substrate then spray it good. Allow one hour to dry then plate as usual. Man it comes out salmon pink.
Good luck,
Philip Camp
- Phenix City, Alabama
---
---
---
---
2007
Q. I am a 'classic car 'restorer, and one of my biggest headaches is the quality of commercial electroplating work, It is simply not possible, here in the UK, to find any electroplating shop that is willing to spend the required time, and degree of care and understanding necessary when dealing with unique, irreplaceable auto parts.
I have attempted my own dull nickel plating process, with far better end results than any plating shop has ever produced for me, and I would like to try my own duplex chrome plating. This naturally entails an acid copper system (I would use nickel as a strike coat) Proprietary solutions are very expensive compared to commercially available forms of copper sulphate crystals, but I have read, in an item on this website, that there is more to a good acid copper solution than simple copper sulphate and sulphuric acid.
Is this important, given that it is only a 'base coat' for a further two coats of nickel, before the chrome?
Apart from this, is 'agricultural' copper sulphate, i.e., weed killer, too impure to use as the basis for electroplating solution? Any help is greatly appreciated.
Many thanks,
Michael Holloway
classic auto restoration - Chesham, Buckinghamshire, England
---
January 14, 2008
I found this letter while researching copper plating techniques, and I know it's an old thread by now, but it was the first relevant one I saw. In any case, thank you, because it did have the answers to most of my questions.

I do need to say, however, I am a little put off by the attitudes taken by the professionals who have been answering these questions here. Although your first response, Ted, did give a detailed answer to Lapo's question, it ended with and was followed by little more than thinly-veiled dismissal of any inquirers' ability to understand the chemistry behind it and not drink blue vitriol or HCl.

Granted, it is important to warn a complete beginner of the dangers of things like sulfuric acid, but Lapo at the very least showed enough of a grasp of chemistry to understand acids and know how to read MSDS datasheets. And even though Michael Holloway had limited experience with electroplating as well, his knowledge and concern for the importance of the finish on rare car parts is most likely much greater than that of someone who in plating those parts is being paid to repeat the same type of procedures as the last hundred times. It's somewhat similar to why fast food is sloppier and lower quality than its finer restaurant or gourmet counterparts.

And speaking of root killer and MSDS, I did some research and found the datasheet for K-77 Root Killer on the website of the manufacturer, Roebic, here www.roebic.com/pdf/K-77RootKillerMSDS.pdf
It is, in fact, >99% pure Copper(II) Sulfate Pentahydrate - the same purity as the LR (low resistivity) grade CuSO4·5H2O that is, according to my further research, commonly used in electroplating applications. Furthermore, I've found nothing anywhere that would indicate that K-77 is any more restricted in legal use than copper sulfate under any other brand, which makes sense - it is no different and includes no other chemicals, and is mostly environmentally safe (disposal via plumbing is ok, dumping in lakes and rivers discouraged but ok in small amounts) except in amounts or concentrations significantly greater than you'll find at Home Depot.

But yes, proprietary solutions do consist of more than copper sulfate and sulfuric acid. they usually also add small (very small) amounts of HCl, because chlorides at 30-100 ppm (depending on the rest of the solution) helps brighten the plating. So does the brightener, usually the main or only proprietary component that I've seen in professional solutions. For an example of the chemical composition of a brightener, check out this patent www.freepatentsonline.com/3715289.html

So, it might be easier just to buy some other company's - in my case anyway, that's where my tinkering with chemistry gives way to my wallet. Expensive, likely. Necessary? The professionals will always tell you yes. It's just my opinion as a casual idiot, but I've seen a few people achieve great results without it.

That's my casual, inexperienced two bits. Likely nobody reads this anyway, but maybe I added something worthwhile.
Kellin Mavis
- Houston, Texas
---
January 17, 2008
Q. Specifically doing a sixth grade science project and trying to be the good Dad. Do you think a potato battery will generate enough current to copper plate a small brass key. Can I use copper sulfate dissolved in white vinegar? Amount of copper sulfate to vinegar required? Using a 2 inch piece of copper pipe hammered flat on other wire.
Scott Durham
- Charleston South Carolina
---
---
February 18, 2008
Q. I am a grade nine student trying to perform copper plating with common kitchen products. Mom says nothing too dangerous. My Dad is away, so it's just me and my Mom. We have already used the battery and copper wires in some salt water to see what happens, so I think to take it further would be an interesting project. Every project known to man is already being done. I would love to do something different this year. Thanks to anyone that can help
dalton scott
student - Canada
---
October 6, 2008
Q. I have done everything you say from cleaning the surface of the metal & preparing the solution of plating. Everything is good. I wait a time until drying the plating, but when I start to ensure of plating stabilization the plating is not attached & not stabilized on the metal & it goes off & the metal go back to being without plating.
Please I want your help if I have to use stabilizer materials to can make fixation of the plating
thanks,
Khaled Hamed
master study - Isreal - Gaza
---
July 10, 2009
Q. I tried this process as described above, but I can't get adhesion to pewter. It works great on dimes and nickels, but I have some pewter medallions that I want to copper plate and it just gets a black film that wipes off leaving the pewter looking a little greyer than before, but otherwise unchanged. Anyone know what I need to do differently? It is lead-free pewter, but I don't know the actual composition.

By the way … The method does work BEAUTIFULLY on nickels and dimes! Just not pewter.
Nathanael Logsdon
- Charlestown, Indiana
---
April 28, 2010
To make one liter of solution:

Copper sulfate crystal: 66 grams
Deionized or distilled water: 710 ml
35% Sulfuric acid: 290 ml
35% hydrochloric acid: 0.14 ml

Temperature of solution: 26 °C
Cathode current density: 30 Amps per square foot
Anode to Cathode surface area ratio = 2:1
Voltage: 5 to 12 Volts DC
Use air bubbles or mechanical stirring to agitate solution
Jonathan Howard
- London, U.K.
----
Ed. note: We thank Jonathan, but students and inexperienced hobbyists should know that, with 35% acids, he is no longer talking about the "safe" electroplating some of them were looking for: these are strong acids.
---
September 13, 2010
Q. Please explain electroplating of copper. We're doing an experiment where copper is the anode and a metal spoon is the cathode
What effect would temperature have on the appearance of the deposited copper?
What would be the electrodes and the electrolyte?
Teresa Vitale
- Perth, WA, Australia
---
January 30, 2011
Q. Okay, so I need a little babysitting on my question /adventure, so please bear with me … I have taken general and organic chemistry in college, I do remember the basic principles, and have always varied a healthy caution, but am a lil rusty ;)

Similar to a gentleman earlier in this thread, I'm trying to copper plate an Auto part, and could really use some technical assistance!

Start with one 20 gallon gas tank that is 60" x 14" x 8", completely covered in rust. I've used the electrolysis to absolutely clean the internal to a beautiful shine, and now am ready to core the steel tank with a material that is far more rust resilient. The idea of being able to copper plate this fuel tank has become the focus of nearly two weeks of evening reading.

Is it possible to plate the tank from the inside out using copper wire, sheet, tube, etc? What type of solution and setup would be most likely to create a good bond between the steel and copper? I noticed on an earlier thread that a high amp charge will cause some carbonation (or darkening) to the surface of the copper. While I do intend to show off my (more or less, your) extremely high intelligence levels, I'm really willing to forego aesthetics for the functionality of the enhanced copper/steel container.

There are 2.5" diameter holes (for the neck where the fuel comes into the tank, and on the other side, a hole that the fuel gauge attaches) on opposite ends of the tank, so I could run a copper tube, wire, etc. through each hole or one at a time whichever would be most effective.

Thanks so much for any and all help!
justin tutka
freight carrier - milwaukie, oregon united states
---
March 8, 2011
Q. I am curious about vinegar and salt the solution that includes a small amount of ethylene glycol. What does the ethylene glycol do? Is it a brightener? Something else?

Thanks,
Michael
Michael O'Quinn
- Bothell, Washington USA
---
March 8, 2011
A. Hi, Michael.
Something that we keep repeating is that the electroplating experiments we developed are super simple and safe electroplating procedure for elementary school students to demonstrate electroplating for their science projects -- but there was never any intention of it being practical for any actual application at all! Yes, the purpose of ethylene glycol (or better yet, sugar because it is safer), was to play the role of a brightener. Does it really work? Maybe a little bit; the plating is very thin and marginal, so it's hard to tell :-)
Regards,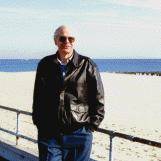 Ted Mooney
, P.E.
Striving to live Aloha
finishing.com - Pine Beach, New Jersey
---
January 1, 2013
Q. I have a 6" diameter by 8' long galvanized steel stove pipe for a wood burning stove. I would like to copper plate it. How can I do that? What would you recommend - method, chemicals, efficient bath for long cylinder, etc.?

Thanks!
Jay Kimball
- Eastsound, Washington, USA
---
---
February 9, 2013
Q. I am soldering closed a bunch of little copper rings I've made from copper wire for some jewelry. I used Copper Soldering Paste (for plumbers I think), but the solder is actually a gray/silver color, so each little copper ring has a silver/gray spot where I soldered the seam.

What's the simplest way of copper plating the solder-spot using vinegar? Will the effect wear off over time?
Canny Robbins
- San Antonio Texas
---
February 18, 2013
Q. Hi, I've renovating a lot of old apartments recently and end up with some old brass and copper bits and ends, currently I cut them up, toss them in a bucket and bring them down to a local scrap yard. I lose on the price of the copper because in a majority of cases there is a brass fitting attached to the copper pipe scraps, is there any process like the above method for separating the copper from the brass, as opposed to sweating off the individual parts which takes too much time.
Bernard Alain
General Trade - Ottawa, Ontario, Canada