Where the world gathers for
plating, anodizing, & finishing Q&As since 1989
-----
Pulse Plating of Gold: harder deposits, smaller grain, less porosity, better wear?
Q. I am looking for "Theory and Practice of Pulse Plating" as a reference book, but am unable to find any available online. Does anyone have a lead on where I could find one?
JP Carlin
- North Providence
February 15, 2022
A. Hi JP. Copies are occasionally available on Amazon and Abebooks, although it appears that today there is one copy in German on Abebooks and none in English.
But try worldcat.org which will tell you which of the world's libraries have copies. Apparently there are at least a dozen copies currently in US libraries, although none closer to you than Pennsylvania :-(
Luck & Regards,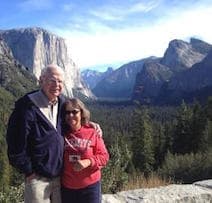 Ted Mooney
, P.E. RET
Striving to live Aloha
finishing.com - Pine Beach, New Jersey
---
---
---
Closely related historical posts, oldest first ...
Q. Hi: I'm a Ph.D student in the chem. eng dept of the university of waterloo , Canada. I am trying to pulse plate gold onto Cu-Be. My gold bath is the typical KAuCN2 (potassium gold cyanide) salts in citrate buffer (i.e., Engelhard E-56 Bath). I am very naive when it comes to pulse plating so please excuse any questions that may seem "stupid". What are the typical "industrial" parameters for a good deposit for gold pulse-reversal plating. My power supply can only go down to msecs for on and off times. Sometimes I also get "shadows" of random dull and shiny regions. What could be some of the reasons? (Note that I apply a layer of Nickel onto the Cu-Be before gold plating).

I would also like to obtain a copy of AESF's BOOK: J.C. Puippe and F. Leaman (eds.) "Theory and Practice of Pulse Plating", AESF (1986). I called AESF' publication dept. but they no longer sell any copies. Does anyone know where I can obtain a copy of this book. It seems our libraries in Canada do not have this book. Does anyone have any info on other books about pulse plating specifically gold pulse plating? Thank you
Peter K
[last name deleted for privacy by Editor]
dept. of Chemical Engineering university of Waterloo, Ontario, Canada
1995
A. Hello, Peter, and thanks for visiting. Used copies of the "Theory and Practice of Pulse Plating" [affil. link to book on Amazon] are sometimes available from Amazon. Reid & Goldie's "Gold Plating Technology" covers pulse plating at least a little bit.

I'm not sure that there are 'industrial' parameters for pulse plating; I don't recall ever seeing an article in a trade journal which presented pulse parameters for actual mass-production industrial applications.

I've heard one very knowledgeable researcher claim that the principal thing that pulse plating does is provide agitation to minimize the thickness of the boundary layer, thereby helping to make more ions available for deposition; and that, consequently, being overly concerned about ramp rates & durations can be focusing on distinctions without a difference.

There were many articles on pulse plating published 5 to 10 years ago, and there was an annual pulse plating symposium, but I just don't see as much apparent journal interest today. I'm not saying less is done (probably more is done especially in printed circuit work), but it doesn't seem to be as hot a topic in current journals.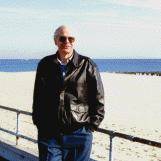 Ted Mooney
, P.E.
Striving to live Aloha
finishing.com - Pine Beach, New Jersey
---
A. I am with Ted on this one. I did work with PR and pulsed current for gold plating at GTE. I never was able to achieve the desired results. I assume you want a more dense deposit. If you are looking for brightness you might want to use a non cyanide gold stripper (jewelry term for brightening) as the Jewelry industry for electroformed gold jewelry.

Gwynne I Edson
- Huntington Beach, California
2001
---
---
To minimize searching & thrashing, multiple threads were merged; please forgive repetition, chronology errors, or disrespect of other responses (they probably weren't there) :-)
---
---
Does pulsed plating give harder gold plating deposits?
Q. Greetings,

I am interested is finding out if pulsing applied voltage during gold plating provides a harder plated surface?

Thanks,
GR
1996
Gary Reuter
A. Yes, it probably does, Gary.

The disruption in the current, followed by a sudden surge, causes new grains to form, resulting in a smaller, harder, structure. Much has been published on the general idea of pulse plating, but it is yet another variable in a very complex system. A literature search keyed by gold and pulse should give you dozens of articles.

There is a book on the subject, "Theory and Practice of Pulse Plating" [affil. link to book on Amazon] by Jean-Claude Puippe & Frank Leaman, but it is out of print and hard to find. Perhaps even harder to find is Dr. Ned V Mandich's presentation "Pulse Plating of Acid Gold for Electronic Contacts" from the AESF 4th International Pulse Plating Symposium, (Orlando), 1990"

Rectifier manufacturers can probably provide "case history" flyers about pulse plating.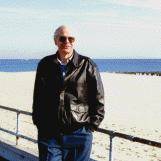 Ted Mooney
, P.E.
Striving to live Aloha
finishing.com - Pine Beach, New Jersey
---
---
Minimizing grain size in gold plating
Q. I need to plate thin gold (400 nm) with the smallest possible grain size (10 nm or less) onto sputter-deposited gold. I am using a commercial bath which yields a grain diameter of 40-60 nm. Plating efficiency and plating rate are not important (slower may give better control). Any ideas on a specific formula or commercial bath? Does anyone understand what plating parameters or additives could be used to reduce grain size? Thanks in advance,
Bill Bishop
1996
A. Pulse plate it. There are hundreds of articles available on this exact subject. The AESF is a good place to start your investigation(links available from this site) along with Metal Finishing magazine. AESF will do lit searches for you. Pulsing in the tenths of milliseconds range may yield the desired result, or you can get special pulse units that can do hundredths of millisecond pulses. Contact Dynatronix Inc for power supplies.

Regards,
Dave,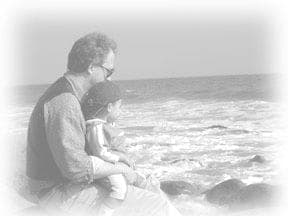 Dave Kinghorn
Chemical Engineer
SUNNYvale, California
---
---
Wear Testing of Gold Plate
Q. I have been told by a customer that if I can deliver twice the wear resistance with gold plate than my competitor then I will win more jobs. The question is; Are there methods and machine out there that can actually quantify the wear characteristics of gold?

You might say that I should just apply twice the thickness as my competitor but that adds time and material. The last time I looked gold wasn't cheap. Maybe that is what I have to do but if I can produce a harder gold through pulse plating, different chemistry or some other method then I can be more profitable.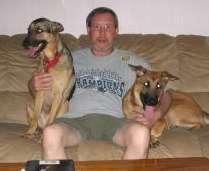 Tim Hamlett, CEF
- West Palm Beach, Florida, USA
2005
A. I would be cautious about this. Your customer should tell you how he measures wear resistance of the gold and then you should see how your gold stands up to this test. Also, you need to find out if anyone else can or does supply this more wear-resistant gold. You can check with the vendors of gold plating solutions, but the use of standard abrasion tests don't always correlate with real world results, so you don't want to chase a mirage.


Tom Pullizzi
Falls Township, Pennsylvania
---
A. You can do electrophoretic lacquer over the gold plating, yes it will add time i.e., more process, but it will be much much cheaper compared to gold with added wear resistance.
Hitesh Satikunvar
- Mumbai, Maharashtra, India
---

I thank you for your responses. Unfortunately clear E-Coat is not an option in this case. Furthermore, my customer measures the wear of the gold only in the real world. this is why I am looking for testing procedures and apparatus that will help me quantify the wear. I realize that there are few if any tests out there that correlate to the real world but if a test will give me numbers that that shows my product wears twice as long as the other guy then that is all I need.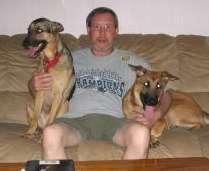 Tim Hamlett, CEF
- West Palm Beach, Florida, USA
---
---
Gold plating equipment with pulse technology
Q. I would like to start a plating business. I would like to know if pulse technology is an indispensable must? Is digital better than analog? What should I look for when I buy chemicals (Gold plating solutions)? What will higher current outputs allow me to do?
At the present time I'm unemployed and looking for a business that I can enjoy doing. I'm hoping the Gold plating business will do that. Thank you in advance for your time and answers.
Jose Collazo
consumer - Alpharetta, Georgia, USA
2006
A. No it is not a must. The digital is finer control only. Gold plating, usually over nickel, takes less than a minute, so you need high current plating solution only if your output is big.
Gold plating is soft and not wear resistant and for better resistivity a gold alloy plating is used, and maximum thickness you can get is important too.
Good luck.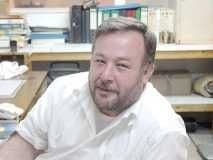 Khair Shishani
aircraft maintenance - Al Ain, UAE
---
---
Pulse Plating for Reel-to-reel?
Q. Dear sir,

We do reel-to-reel/ strip gold plating for a few connector parts. Is it advisable to use a pulse rectifier in this application?
D. DHANASEKAR
Connector parts manufacturer - Bangalore, Karnataka, INDIA
2006
A. Hello D. If all the other plating parameters are thoroughly understood and under close control … then, yes, pulse plating can probably improve the deposit. But taming all of the variables is not easy, and if the other parameters are not yet fully understood and controlled, then pulse plating is yet another dangerous loose cannon in your process :-)

It can work, but it's fine tuning.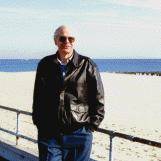 Ted Mooney
, P.E.
Striving to live Aloha
finishing.com - Pine Beach, New Jersey
---
A. There's some studies on hard gold pulse plating for connector parts with a pulse period of 0.01 to 0.1 sec and a duty cycle of 1 to 10% which show improvement to certain extent on compressive stress of gold deposit due to increase in gold crystalline size.

David Shiu
- Singapore
---
Dear Peter K,
My name is Roozbeh. I am a student of materials science and engineering at Sharif University of technology (the best university in Iran),. My Msc project is as same as yours. I'm working on Gold Pulse Plating under the supervision of Dr.Dolati, one of the best professors in the field of gold Plating. I have the book you mention. I hope we can share our data and experience about Gold pulse plating to improve our projects.

Hope to hear from you.

Roozbeh Siavash




Msc Student of Materials Science and Engineering - Tehran, Iran




January 20, 2010




----
Ed. note: Hi, Roozbeh. Peter K. probably completed his work many years ago; and apologies but this site is for PUBLIC sharing of info, not for private matchmaking. Please post any questions or findings to start off the discussion and hopefully readers will join in :-)


---

Dear Editor,
As you mentioned Mr. Peter K probably have finished his works years ago, so I think he can now really help me on my own Msc project (Hard Gold Pulse Plating). Hence it's so helpful for me to connect to Mr. Peter. It's so important for me to find a person or a way to handle my project in a right way because my Msc project is an industrial project in addition to scientific form. So please help me to find a way (his email or phone no.) to connect with Mr. Peter. K.
Thank you so much.

Roozbeh Siavash

[returning]




- Tehran, Iran




January 26, 2010




----
Ed. note: Hi, again cousin Roozbeh …
I sympathize with your problem of desiring a personal mentor, and there are many sites for private contact where you can look for a pulse plating friend -- like Facebook and Google+; and that's exactly what LinkedIn is for :-)

Apologies but private matchmaking does not suit this site, which is for camaraderie, public interaction, public education and public reference; we specifically discourage private contact because it disenfranchises all the other readers, first engaging their interest then cutting them off from the conversations they were following, and would also make it a poor reference site; it would be a disservice to our readers, and the supporting advertisers who are making the site possible, if we started match making so the discussions went private. Please try to post something in a way that the readers can be helpful to you and your project :-)
---
---
Pulse plating of gold for jewelry
Q. I'm thinking about pulse plating gold for jewelry, I know nothing about this but a friend has a unit that pulse plates; he uses it for one thing only. He knows nothing about pulse plating in gold. Can anyone out there give me an idea as to where to start on the on time and off time (I noticed the off time is longer than the on time)? If yes can you explain this to me. What I really need is a pulse plating book for dummies
vic masciarelli
- Northboro, Massachusetts
December 28, 2014
---
December 2014
A. Hi Vic. I'm not sure what you are referring to when you say "I know nothing about this". If you mean you are unfamiliar with pulse plating, but you are experienced in gold plating of jewelry, then David's response may be be what you are looking for.
If you mean you are unfamiliar with plating in general, then the right answer is probably 100% on-time / 0% off-time because introducing pulse plating to a process which is not under control and well understood will do nothing but make it worse. Good luck.
Regards,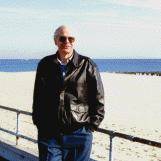 Ted Mooney
, P.E.
Striving to live Aloha
finishing.com - Pine Beach, New Jersey
---
Q. Is there a book for dummies on pulse plating or a place where I can take a course on how to do it for gold plating and electroforming gold? I have gold plated using the normal rectifier, now I would like to learn how to do this with pulse plating gold jewelry.

What I am looking for is some parameters where I can start at to pulse plate a 14,18, karat gold and also to electroform 14 kt and 18 kt gold. For parameters I am asking for some starting points in milliseconds on and off and also amperage I would use per square inch when I try to electroform gold. Any help would greatly be appreciated. Also any info on anybody's solutions that they sell for these purposes.

Thanks
vic masciarelli
[returning]
- Northboro, Massachusetts, USA
December 28, 2014