topic 9781
Cosmetic Equivalent to Bright Nickel
(2001)
I'm wondering if anyone offers a cosmetic equivalent to bright nickel plating (particularly of fasteners)?
Timothy Lynn Day
- Chicago, Illinois, USA
---
(2001)
A zinc alloy or even zinc plating may be as cosmetically appealing as nickel for application to fasteners.
Tom Pullizzi
Falls Township, Pennsylvania
---
(2001)
There is a finish, which is a Tin based alloy from Germany which is exactly what you are looking for. The last I heard of it, was that it is extremely bright, resists washing (like jeans fasteners need), and contains no nickel.
My understanding is that the German firm that makes/sells it is Degussa. I do NOT sell this material, therefore this is not a commercial for them. It is only an effort to steer you in the right direction.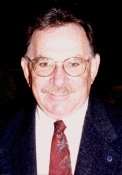 Ed Budman
- Pennsylvania
---
(2001)
The alloy he is talking about is a Cu/Sn/Zn alloy, Albaloy, which is cyanide based and used to be sold by M&T; Chemicals now Atotech.
George Shahin
Atotech - Rock Hill, South Carolina
---
(2001)
If the costs of plating the Copper/Tin/Zinc alloy are endurable, the Enwhite 100 system from Engelhard CLAL of Singapore and France produces really white bright deposits.
I do not work for Engelhard CLAL.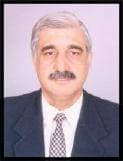 Asif Nurie
- New Delhi, India

With deep regret we
sadly advise that
Asif passed away
on Jan 24, 2016
---
(2001)
Degussa's Miralloy is widely used in the U.S. for fasteners and electronic parts. It is available in a lead-free variation. It has been advertised in Metal Finishing several times earlier this year.
Don Walsh
- Southington, Connecticut, USA


This public forum has 60,000 threads. If you have a question in mind which seems off topic to this thread, you might prefer to Search the Site