World's #1 on-line resource since 1989
-----
Metal Finishing Guide Book -- How to Get It?
An ongoing discussion from 1996 through 2020. If the history doesn't much interest you, just skip to the end for today's status . . .
1996
Q. Can I buy a copy of the Metal Finishing Guidebook & Directory without subscribing?
George Pinneo
TRW
---
1996
A. I believe that the guidebook is considered a special edition of the magazine, so I would say that a subscription is the way to purchase it. But you may want to get in touch with someone from Metal Finishing.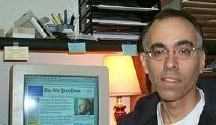 Tom Pullizzi
Falls Township, Pennsylvania
---
1996
A. The $95 (or whatever) will pay for itself in no time.
Besides that, Metal Finishing and the rest ( Plating & Surface Finishing, "Products Finishing", et. al.) are almost as good a way to keep up on the industry's developments as this Web page!

Bill Vins
microwave & cable assemblies - Mesa (what a place-a), Arizona
You're only saying that because it's true. -pullizzi
---
1996
A. You can buy just the guidebook from the publisher. If they have any at the time. I think the cost is about $25 so I agree with the other responses that a subscription is a better value. I had to do it when someone "borrowed" my copy of the latest handbook.
Gordy Seppanen
materials engineer - Minneapolis, Minnesota
---
November 28, 2008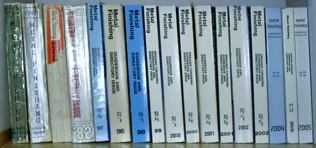 Pictured are the following editions: 1955, 1961, 1963, 1982, 1997 part 2, 1998 part 1, 1999, 2000, 2001, 2002, 2004 part 1, 2004-2005 part 2, and 2005 part 1.
A. Hi, all. The Guidebook is an annual publication, and the larger on-line used bookstores have copies of the Metal Finishing Guidebook (follow the link) from various years. Sometimes there is an article in an older edition that is absent from the latest edition. Not to mention that old editions all have an index but many newer issues don't :-)
(Take a hint, Elsevier: a reference book without an index is simply ridiculous). On top of that, the Table of Contents of the 2005 issue leaves out many articles and has wrong page numbers on others -- what are we supposed to do with no TOC and no Index, look through every page every time? :-)
One final thing that bears mentioning is that older issues tended to have formulas and operating conditions, and newer issues have increasingly migrated towards proprietaries, so some newer articles are often more pap than substance. All in all, I would go for a 2002 or earlier edition since they have an index, a proper table of contents, and articles with more real data in them. Good luck.
Regards,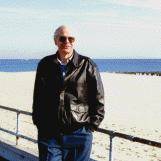 Ted Mooney
, P.E.
Striving to live Aloha
finishing.com - Pine Beach, New Jersey
---
---
To minimize search efforts and to offer multiple viewpoints, we combined previously separate threads onto this page. Please forgive any resultant repetition, failures of chronological order, or what may look like readers disrespecting previous responses -- those other responses may not have been on the page at the time :-)
---
---
2001
Q. Dear Sir:
Could you please send me the web address of Metal Finishing Guide Book which I had read on line but now I could not get it. Please give me the on line address.
With Regards,
David Pappachan Vazappilly
Gold Covering Works - Cochin, India
---
2001
A. Hi David. It was www.metalfinishing.com but you're right that you can't get it, the guidebook was on line for a short time but is no longer. Do yourself a favor and get a used copy at this page: Metal Finishing Guidebook. The web is volatile, on-line reference books can be a maddening frustration, and life is much too short to waste it trying to save your company $10 or $15.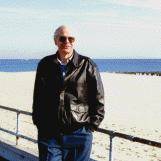 Ted Mooney
, P.E.
Striving to live Aloha
finishing.com - Pine Beach, New Jersey
---
---
Metal Finishing Techniques for Artists, Craftsman and Sculptors
2002
-- this entry appended to this thread by editor in lieu of spawning a duplicative thread
Q. Gentlemen,
I wish to know more about metal finishing as it applies to the hobbyist. Specifically, how to get a brushed look on aluminum sheet, how to get a metal look of welded steel without employing conventional coating techniques, how to best protect this look for optimal wearability, how to anodize aluminum.
In the interest of brevity my question then is "Is there a finishing book that addresses metal finishing concerns for the hobbyist that is considered 'the standard'?"
In advance, I do thank you for this service and your approach in answering same?
DONALD C. BARNES
- Rochester, New York
---
A. Hi Donald. We appended your inquiry to this thread because the Metal Finishing Guidebook is indeed "the standard". Good luck.
Regards,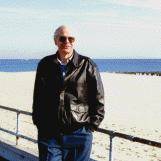 Ted Mooney
, P.E.
Striving to live Aloha
finishing.com - Pine Beach, New Jersey
---
---
2004
Q. Where can you purchase the Metal Finishing Guidebook and Directory?
Kevin W.
Student - Columbus, Ohio
---
2004
A. You could certainly try your library first; but if you want your own copy, you can get it with a subscription to Metal Finishing magazine, or buy a copy from a used book store.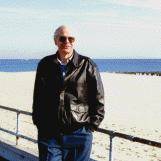 Ted Mooney
, P.E.
Striving to live Aloha
finishing.com - Pine Beach, New Jersey
---
2004
ESTIMADOS SEÑORES: POR FAVOR UNA DISCULPA POR NO ESCRIBIR EN INGLES:
NECESITAMOS SABER SI EXISTE EN MEXICO ALGUNA LIBRERIA QUE VENDA EL METAL FINISHING GUIDE BOOK. EN ESPECIAL REQUERIMOS DE INFORMACION SOBRE TODO TIPO DE DESENGRASANTES PARA HIERRO, DECAPANTES DE PINTURA, GALVANIZADO Y FOSFATIZADO. AGRADECEMOS POR ANTICIPADO SU ATENCION. ESPERAMOS SU RESPUESTA.
ATENTAMENTE. ING. JUAN MANUEL PEREZ ESCAMILLA
JUAN MANUEL PEREZ ESCAMILLA
REACON - PUEBLA,PUEBLA. MEXICO
---
A. Hi Juan. Yes, the Metal Finishing Guidebook covers these subjects. It comes as part of a subscription to Metal Finishing magazine, and it can be delivered to Mexico. If you don't want to wait until January for the next edition, you can get copies of old issues from the used book stores.
Regards,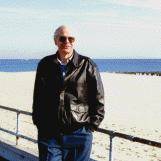 Ted Mooney
, P.E.
Striving to live Aloha
finishing.com - Pine Beach, New Jersey
---
December 29, 2011
Q. Also, I need some information about how to get this book. I'm from Spain and I work in a metal company.
Roberto Sanchez
- Valencia, Spain
---
---
Blacksmith seeking primer on Metal Finishes
August 21, 2014
-- this entry appended to this thread by editor in lieu of spawning a duplicative thread
Q. I am a professional Blacksmith making a piece that is exterior in a sea air environment (Alaska). I am struggling with my finishing options. I don't know enough about Powder Coating (I have been told it is only good for interior pieces), which has been offered to me at a good deal. I am looking for a book or website that covers a general survey of metal finishes (steel focus) with pros and cons. I hope to find something to use as a reference throughout my career. Any Help?
Jeremiah Backhaus
- West Bend, Wisconsin, USA
---
August 2014
A. Hi Jeremiah. Although there may be some powder coatings that are only suitable for interior use because they are of low quality, or are not designed to be UV resistant, or because the substrate was not properly pretreated, powder coating can be a pretty robust finish for exterior use. There are dozens of good metal finishing "primers", and some of the best are listed on our "must-have" list, but we appended your inquiry to this thread because I think the Metal Finishing Guidebook is the single best one for your purposes.
Readers: some of the info has changed over the years, so let me summarize the situation as of this month -- Elsevier closed down Metal Finishing magazine and its Guidebook in December 2013, so the Guidebook no longer exists except in the form of used copies. They can usually be obtained from Amazon and other used book dealers, and the link we offered above still works.
Shortly before Elsevier shut down Metal Finishing they made available [Ed. update Nov. 2020: an online version, link now removed]. That link obviously will not work forever, but is still working this month, [update Nov. 2020: link is now broken and removed] so download a soft copy while you're waiting for your used copy to arrive. Good luck.
Regards,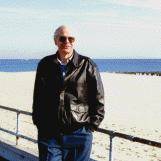 Ted Mooney
, P.E.
Striving to live Aloha
finishing.com - Pine Beach, New Jersey
----
Ed. note: Jan. 2016 -- The MFG is still available on line, but because my new computer has a double resolution "retina display" that wasn't anticipated when the page went on line, the page keeps popping up warnings that my computer is set at "zoom in" and is preventing navigation from working. It's not, everything would be working just fine if not for the aggravating pop-up-and-get-in-the-way warning messages :-(

Finishing.com will never had pop-ups or pop-unders and, Read my lips: it never ever will!
---
---
October 23, 2020
Hi -
I'm confused. The Jan 2016 note states "The MFG is still available on line..." but the Aug 2014 entry was amended to say that Elsevier's is no longer available. Does the 2016 note mean it's available elsewhere? Or does it need amending as well?
Mel Jenkins
- Brighton Michigan
---
October 2020
A. Hi Mel. Sorry for the confusion! The short answer is that the 2013/2014 edition of The Metal Finishing Guidebook was the last because Elsevier closed Metal Finishing magazine in 2013, but second-hand copies are available from used book stores, and an online copy of the 2012/2013 edition is available (for now) at
https://www.academia.edu/36741165/Metal_Finishing_Handbook_2012.
----

The longer story:
The Guidebook was an "annual" publication of about 100 chapters with maybe 3 or 4 old chapters rolled off and replaced by new chapters each year. So issues from close-together years are very similar, but the 1955 edition might not have a single chapter in common with the 2013/2014 edition.
The availability of the online version has been a roller coaster ride:
You may remember a time around 2000 when magazines were seemingly all moving to the Internet. The Metal Finishing Guidebook was available on-line for a year or so during this period but then -- perhaps because of complaints from advertisers -- internet access was removed. Later, internet access became available again but only to subscribers. Later still it was made available on-line to all again.
Then Metal Finishing magazine closed, but the Guidebook remained available on-line for many years, perhaps because the people who put it on-line forgot about it or left Elsevier. Fairly recently an unpaid bill, or whatever, finally meant it went offline for good. But after a while someone who had a copy of it made it available on academia.edu. Even still, who knows if this is in compliance with copyright law and whether Elsevier is aware or whether they care? Our advice is to download it right now from academia.edu -- don't plan on it being available next time :-)
Luck & Regards,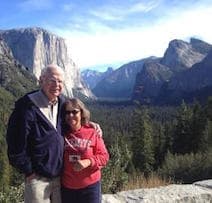 Ted Mooney
, P.E. RET
Aloha -- an idea worth spreading
finishing.com - Pine Beach, New Jersey
---
---
Digital version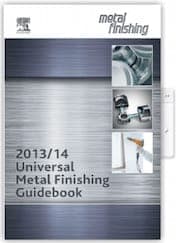 (No longer published, but a copy is on Academia.edu)
Download it before it disappears.


November 23, 2020
Q. I downloaded 2012 edition from Academia. But how to get other editions?
Hardik Shah
- Mumbai Maharashtra
----
Ed. note: Used book stores (Amazon, AbeBooks, etc.) are the only source of earlier versions that we know of.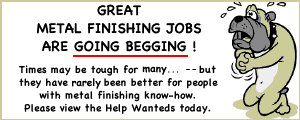 Plating Shop Manager [Salisbury, MD]
Junior Quality Engineer [Santa Clara, CA]
Plating Process Engineer [Wenatchee, WA]