topic 9494
Masking electroless nickel for hardcoating
An ongoing discussion from 2001 through 2016 . . .
(2001)
Q. I've printed this question before, and not had any response. I know there simply HAS to be a masking product out there that will adhere to Electroless Nickel plating well enough to withstand a 2 mil hardcoat process...will someone please point me in the right direction? I've tried many different products, along with different preparation techniques, and had failure, after failure..someone please help me before I commit harry-carry!
p.s. Most tapes will not be an option due to the complexity of the part design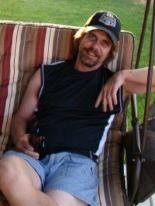 Marc Green
anodizer - Idaho
---
(2001)
A. OK this should be non-commercial but I can not say the product without saying where it comes from - sorry.
T5145 lacquer fron Turco
We have had a lot of success with this product.
Try application by dip 3 - 4 coats.
To stop it going where you don't want it paint a mixture of zinc oxide and glycerine.
Allow to cure and cut back with a new razor sharp scalpel.
Pumice [linked by editor to product info at Amazon] the areas to be treated to get a good water break free surface (hope you don't have to do thousands).
The best bit is the removal - thick coats are peelable.
Try a sample it should work well.
Martin Trigg-Hogarth
surface treatment shop - Stroud, Glos, England
---
(2001)
A. The best that I found was Super XP 2000 from Pyramid Plastics in Hope, AR. This requires a low temp "bake" to cross-link it. Use the recommended temp or it is slow to cure(low)or it is tough as alligator skin (high). They were working on an acrylic latex that had to be cross linked at a higher temp, but it eliminated the solvents.
Remove by soaking in boiling water for a few minutes and peel it off.(Makes it pliable) Don't use it of rough surfaces like sand castings or you will never get it all off, even with solvents.
James Watts
- Navarre, Florida
---
(2001)
A. Depending upon the configuration of your part and the area to mask,(I.D/O.D) , heat- shrink tubing(polyolefin) has worked for me in the past.
Richard Newman
- Frankfort, Illinois
---
(2001)
Q. Martin and James,
Thanks for replying, and giving me advice. James.. I have tried the Super XP 2000 product, and didn't have much luck..perhaps there is a special preparation technique to the EN plating prior to applying the maskant? If you have a moment, please explain the phrase "cross linked". I did not bake the product. I just let it cure naturally over a 24 hr period of time. The stuff peeled off so readily after curing overnight, that I didn't even bother trying to put it through the anodizing process. Today I will try curing it in the oven, and see if I have better success.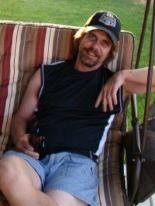 Marc Green
anodizer - Idaho
---
(2001)
A. Try Henco blue spray mask. I use it on electroless nickel, black oxide.
Will Sanders
- Santa Monica, California
---
(2001)
A. In the process of phasing out my wax tanks, I came across product called Microstop from Tolber Corporation as stop-off lacquer. It worked for me.
Balaji Mandulapalli
- Miami, Florida
---
(2001)
A. I have also had good luck with the Super XP 2000. On critical jobs we have found that putting numerous very thin coats with ample drying time in between coats helps. If possible try bead blasting the surface you want masked with a very fine glass bead. This will roughen the surface very slightly for some mechanical bond.
Rick Richardson, MSF
Dayton, Ohio
---
---
December 6, 2012
Q. My challenge is we are nickel plating, using the Microstop to mask off a certain area. My challenge is this stuff is MEK based, costs a lot and costs a lot to dispose of.
My question-is there something out there comparable to this that is NOT MEK based?
Thanks for any relies.
Clyde Whitaker
- Plymouth, Michigan, USA
---
---
Is anodize and nickel plating possible on the same part?
January 8, 2016
Q. We have an order for some prototype parts that will be made from aluminum, (probably 7075-T73), which the customer wants anodized red (no problem so far) ... but then one face of the part needs to be nickel plated. Can anyone help me out here?

Thanks,
Ralph
Ralph Toscano
R&D Scientist - Milford, Connecticut, USA
---
January 2016

Hi Ralph. The semi-conductor machinery industry employs parts that are partially anodized and partially electroless nickel, so it's widely done, and I've seen such parts. But lacking hands-on experience with it, I'll let someone else suggest the most practical masking sequence and process sequence to get there :-)
Regards,
Ted Mooney, P.E. RET
finishing.com
Pine Beach, New Jersey
Striving to live "Aloha"
---
January 13, 2016
A. Hi,
I've seen one of those too. Aluminum spools for gold wires.
First, the inside measurement of the spools were machined to size, the outside to be machined later. Electroless nickel plate the whole spool ... then machine to size the outside of the spool leaving the inside electroless nickel plated.
Mechanical seal the inside of the spool leaving the outside bare aluminum to be anodized.
End product is an aluminum spool electroless nickel plated on the inside and color anodized on the outside.
SK Cheah
- Penang Malaysia
---
January 16, 2016
A. Ted is correct, this is quite common on components used in the semiconductor industry, Typically, the part will be anodized with the area to be nickel plated masked. After anodizing, the masked area will be selective Ni plated.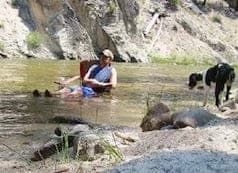 Marc Green
anodizer - Idaho


This public forum has 60,000 threads. If you have a question in mind which seems off topic to this thread, you might prefer to Search the Site