topic 9189
Nickel plating of Steel Wire Problems & Solutions
An ongoing discussion from 2001 through 2016 . . .
2001
Q. Dear sir,
We are using nickel plated steel wires inside our metal halide lamps. After burning the lamp for some time we observe the NPS wire has changed in color to slightly bluish tint. This happens only in the hottest zone of the lamp. Since the entire system is operating under nitrogen atmosphere, this appears not due to oxidation. What could be the probable cause?
All info and suggestions are welcome.
Thanks in advance.
r. Venkateshwaran
lighting - Chennai, India
---
---
Need nickel plating of low carbon steel Ply Wire
2006
RFQ: I need someone who can provide nickel coating on low carbon steel material with a draw. The diameters to be drawn to is .091 & .141. This job would be about 50,000 Lbs per month. I can provide steel if needed but need someone to coat it. Please call ASAP.
Bill
Bill F
[last name deleted for privacy by Editor]
Steel Distributor - Lansing, Michigan
---
---
Adhesion on Nickel plated steel wire-Thick plating
(2007)
Q. We are Nickel plating on steel wire on continuous plating machines. The wire have reasonably good adhesion when plated with Nickel Sulphamate bath but poor adhesion when plated with Nickel sulphate bath.I am told that nickel fluoborate bath is also used and this give very good result. Can any body suggest the advantage of each process related to plating steel wire on continuous plating line. The wires are used for making lead in wires for electric lamps.
Kamal Baid
Development engineer - Jaipur, Rajasthan, India
---
---
Nickel plated steel wire turns yellow
June 16, 2008
Q. Sir,
I am plating nickel on steel and copper wire from last 2 years but in rainy and moisture seasons my plated wires changes its colour to yellow.Can any one suggest me to solve this problem.
Thanks.
regards,
Ashish Sachdeva
plating shop employee - Ambala, Haryana, India
---
June 19, 2008
A. Hi Ashish,
You are doing a flash Ni.plating.Will you be able to increase the thickness!.
Alternative- dry well and keep it in a moister free atmosphere and transport it to the customer as soon as possible.
regards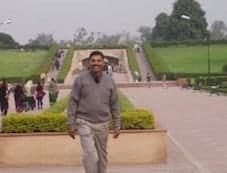 T.K. Mohan
plating process supplier
Mumbai, India
---
June 24, 2008
A. Dear Sir,
Please do batch carbon treatment and pack the carbon regularly and true to minimise the use of organic additives and brighteners
Thanks
Vishal Duse
- Aurangabad, Maharashtra, India
---
---
We nickel plate copper wire; now need to plate steel wire
February 10, 2016
Q. A client asked us if we could electroplate steel wire for them (around 13 AWG), in the company I'm working with we already electroplate copper wire with nickel (same size) using sulphamate nickel. We use a solution called Ronaclean for degreasing and then a Sulfuric Acid (5% v/v) for pickling with water baths in between prior to the nickel plating itself.

Could we, with these chemicals, plate steel wire with nickel?
What would be the average voltage rate at which we could be plating nickel on to steel wire? (I assume it's different from copper wire)

Thanks !
Humberto Barny
- Mexico
---
February 12, 2016

A. You may be able to plate steel wire in your present setup, but the bare wire will have to be clean and free from surface oxidation. 5% sulfuric will not remove very much rust, and only slowly, although it is strong enough to activate clean steel.

And steel wire will have to be processed at higher mechanical tension to control it's path.




Jeffrey Holmes, CEF




Spartanburg, South Carolina





---

February 10, 2016

A. Hello Humberto, The current process you have to plate Ni over Cu will not work for plating steel wire. There are a few tanks and cells you would have to add to your line, such as a HCl dip, a low efficient Chloride Ni Strike, more rinse tanks, etc. Something I'm sure you don't want to invest in for one order. Best Wishes to you.

Mark Baker




Process Engineering - Phoenix, Arizona USA






If you have a question in mind which seems off topic, please Search the Site