60,000 Q&A topics -- Education, Aloha, & Fun
topic 8863
Sourcing for Incralac, or brass lacquer in spray cans
An ongoing discussion from 2001 through 2015 . . .
2001
Q. I am looking for Incralac in spray cans. Anyone know a source?
Thanks
John E.
[last name deleted for privacy by Editor]
- Madison, New Jersey
---
2001
A. Hi John,
You can try looking up Stanchem in CT, they make Incralac. If they don't make aerosol cans, you can contact me, we have a distributor for single cans of clear lacquer in Dayton, NJ.
Good luck
Jake Koch
G. J. Nikolas &Co.,Inc.

Bellwood, Illinois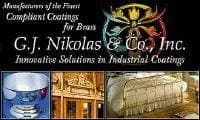 ---
2003
Q. I was wondering if John E. had any luck finding Incralac ... thanks.
Marian H .
[last name deleted for privacy by Editor]
- Denville, New Jersey
----
Ed. note: John posted over a long time ago and hasn't been back, Marian. The thing to do might be to try for yourself what was recommended to him. Good luck.
---
2005
A. I found aerosol Incralac at a company called Custom Aerosol Packaging in Piqua Ohio. P.O. Box 1411.
Charles Pritchard
- Westport, Connecticut
---
---
2003
-- this entry appended to this thread by editor in lieu of spawning a duplicative thread
Q. Can anybody help? I require an outlet in the U.K. for spray can "Incralac" as I repair my own antique brass clocks, and am unable to find a suitable lacquer to retain their finish and prevent tarnishing. Also how much does this lacquer cost?
Any advice would be appreciated, Kind Regards,
Roger S.
[last name deleted for privacy by Editor]
- East Sussex, U.K.
---
August 31, 2012
A. I have found the best product for coating polished brass items is a clear polymer resin. You can find this in liquid of spray cans under the name "ProtectaClear" from Everbrite [a finishing.com supporting advertiser]. Wonderful stuff and I have tried every clear coating available to the consumer.
Jim Cross
- Houston, Texas USA
----
Ed. note -- Disclosure: Everbrite is a supporting advertiser of finishing.com, but we don't know Jim Cross.
---
---
2005
Q. I would like to keep the true copper color of my copper railing. I looked at your site yesterday and just happened to see that somebody suggested "Incralac" for coating my copper tubes. I am a general Contractor that builds decks and railings so I don't know anything about coatings that would work on keeping that nice copper color. any help would be appreciated. Thank you, Richard.
Richard Houghton
general contractor - Pacheco, California, USA
---
2004
Finish coat for metal. I need to buy clear Incralac in either cans or spray. I'm in Texas. Any help would be appreciated.
Jhonny Langer
finishing - Houston, Texas



---

2004
I will like to purchase Incralac to protect copper in my tables I will like to know were I can purchase the product thank you.
Alex Garcia
restaurant - Houston, Texas



---

2004
I AM A SCULPTURE WANTING TO PROTECT POLISHED BRONZE OUTSIDE. I WOULD LIKE TO KNOW WHERE I CAN BUY INCRALAC IN ENGLAND.
COLIN MILLER
COLIN MILLER SCULPTURE - HOLT



---

2005
I am trying to find a distributor who sells Incralac lacquer.
Lance Cloutier
rams head forge - Parsonsfield, Maine



---

2005
I would like to know if anyone knows of a good sealant to prevent my copper roof from weathering? I have heard of Incralac but can't find it anywhere. HELP!
Mary Ann K . [last name deleted for privacy by Editor]
Physical Therapist - Canton, Michigan, USA



---

2007
I live in Wisconsin and have a copper roof over my bay window. I need to find someplace I can purchase Incralac to keep it from tarnishing. I am looking for a consumer sized container, not a large industrial size. Thanks,
Roger Liddell
construction - Wisconsin


---
February , 2013
Hi folks. We've included a link to Incralac on Amazon, and Jake Koch and Charles Pritchard already mentioned distributors. Good luck.
But the camaraderie and technical help which this forum offers is possible only through the kind support of companies like G.J. Nikolas [a finishing.com supporting advertiser]. Please consider trying their high quality lacquers for copper and brass instead of asking them to pay the costs of maintaining contact info for their competitors who pay nothing. Thanks :-)
Regards,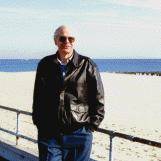 Ted Mooney, P.E.
finishing.com - Pine Beach, New Jersey
Striving to live Aloha
---
---
November 17, 2011
Q. I make copper and silver jewelry. Could there be a skin reaction with this product while wearing jewelry? Thanks, Susan
Susan Milford
- Sarasota, Florida, USA
---
November 18, 2011
A. Hi, Susan.
It's not clear whether you are concerned about minor discoloration, such as one often gets from rings, necklaces, and other jewelry (and which can happen regardless of what coating or no coating is on it if hundreds of postings on this site about black skin marks are to be believed) ... or whether your concern is about medical issues. If the latter, there should be an MSDS sheet which tells you all about any possible safety hazards; this is available from the manufacturer. Good luck.
Regards,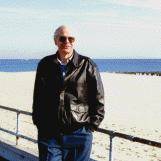 Ted Mooney, P.E.
finishing.com - Pine Beach, New Jersey
Striving to live Aloha
---
January 5, 2013
A. Hello all,

Incralac is a high solids acrylic lacquer. My understanding is it was developed for copper roofing. It is a good exterior lacquer, however, as far as I know, it is not packaged in aerosol cans. G. J. Nikolas & Co. has an acrylic clear lacquer available in aerosol cans, #8321. #8321 is not a high solids lacquer, but will protect non-ferrous decorative metals from oxidation in exterior conditions.

Susan,

Acrylic lacquers will wear quickly when subjected to abrasion and lactic acid. A nitrocellulose lacquer, such as G. J. Nikolas' #2105 clear lacquer (also available in aerosol cans), will wear better on jewelry and other items that come in contact with skin. #2105 is hypoallergenic.

If you have professional spray equipment, proper ventilation and an explosion-proof oven, an epoxy bake coating will offer superior protection on jewelry and other parts that will be touched frequently.

adv.
Please contact me if you have any questions.
Jake Koch
G. J. Nikolas &Co.,Inc.

Bellwood, Illinois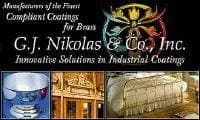 ---
February 23, 2013
Q. Is it legal to buy genuine Incralac in California?
Dean Santner
- Alaneda, California, USA
---
A. Hi Dean. Not on Santa Catalina, but apparently elsewhere.
Regards,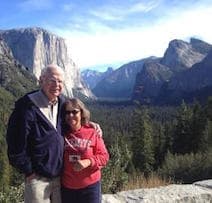 Ted Mooney, P.E. RET
finishing.com - Pine Beach, New Jersey
Aloha -- an idea worth spreading
---
December 22, 2015
A. My interest in various clear coatings for metals is as a jeweler/GIA graduate gemologist. Both Incralac and Nikolas products are excellent but, rather than choosing by price alone, a product should be selected based on users' specific needs (see previous posts on this page).

Currently, Incralac is available online at Walmart and Overstock.com at approx. $35 per spray can. Nikolas #2105 can be purchased for about half that amount from assorted online vendors and better suits my particular needs. Consider your own purpose(s) carefully before making a selection, then you'll get the right results.
Mel Jones
- Austin, Texas USA
---
---
Auto clear coat not working on patinated copper table ... will brass lacquer?
July 20, 2016
Q. Hi I make tables from reclaimed copper. I use different mixes to achieve a patina, acid, baking powder etc. I then spray with car enamel. Problem is colour changes under enamel and some blistering. Will Incralac solve my problem or any ideas?
Lyn faull
- Swansea uk
---
July 2016
A. Hi Lyn. Brass lacquer is made for application on brass and copper and will probably be more suitable than automotive clearcoat, which is made for application on top of paint.
Blistering usually occurs due to lack of cleanliness, so get it clean, keep it clean, and concentrate on getting the lacquer on as soon as possible.
Any clear coat, even brass lacquer, will cause some coloration problems because some of the color effects you get may be from diffraction rather than pigments. Diffraction effects, like the rainbow from a drop of oil in a puddle, are caused by light bouncing off both the top and bottom of a very thin transparent oxide or oil layer and the two reflections interfering. Anything you do that puts another clear layer on top of that thin layer dissipates that diffraction effect. Please see letters 41795 and 2662 for detailed discussions of this problem. Good luck.
Regards,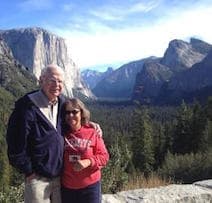 Ted Mooney, P.E. RET
finishing.com - Pine Beach, New Jersey
Aloha -- an idea worth spreading
---
July 21, 2016

Many thanks, the blistering was on a commercial bar. A rubber beer mat had been left with moisture under it for 24 hrs.
When removed the lacquer had blistered and the patina underneath had
Changed colour dramatically .
I don't use heat for my patina only chemicals and household products.
Lynne faull
- Swansea uk
---
September 29, 2016
A. The reason the color changes is because a clear coat is meant to change the look of a matte basecoat to a glossy finish, what you need is a automotive transparent basecoat, a transparent basecoat will allow any pattern to be fully expressed. Sherwin Williams has a 2k transparent base coat, I believe it's the S66 product code, but I am sure every mayor automotive brand will have one -- it's quite popular with custom painters
Marvin Sevilla
- Managua, Nicaragua