topic 8821
Chrome Plating with Platinized Anodes
(2001)
Q. What causes low efficiency in chrome plating? What can be done to improve it? If plating is done with platinized titanium how to maintain condition of anodes?
Payal Mag
- Charlotte, North Carolina
---
(2001)
A. Hi Payal.
Low efficiency in a chrome solution occurs when you have bad anodes if the anode is yellow you must clean or change the anodes, low ratio or wrong catalyst. If you use platinized titanium anodes will the trivalent chrome be for high in your solution and that decrease efficiency in the solution. This types of anodes will not oxidize trivalent chrome to hexavalent chrome. You can try to use a little small cathode rack beside (count this in your calculation for the area) your part when you use platinized titanium anodes and a bigger lead anodes to get the trivalent chrome to oxidized to hexavalent chrome.
Regards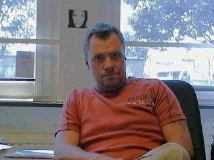 Anders Sundman
3rd Generation in Plating
Consultant - Arvika, Sweden
---
(2001)
Q. Dear Sundman,
I understand that if we clean platinized titanium the chromate layer developed will get spoiled and expensive anodes may get spoiled. Do you suggest to rinse them? Should one clean with soft brush? Do you suggest chrome solution in touch with anode even when we are not plating? How much lead oxide do you recommend in bath when platinized titanium is used?
Payal Mag
- Charlotte, North Carolina
---
(2001)
A. Payal,
Try to clean them in NaOH 100 gr /l and Rochelle salt 100 gr /l and 100 liter water. Use a larger lead anode than the rack that is enough. When you not use the solution you can electrolysed with using a small cathode bar and a larger anode area.
Regards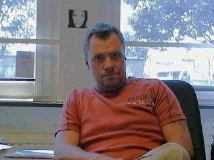 Anders Sundman
, 4th Generation Surface Engineering
Sundman & Nylander AB
Arvika, Sweden


This public forum has 60,000 threads. If you have a question in mind which seems off topic to this thread, you might prefer to Search the Site