60,000 Q&A topics -- Education, Aloha, & Fun
topic 8738
Confusing in ion nitriding
2001
I have a final project about ion nitriding. I want to know why is there glow seam have a purple colour. What is hollow cathode effect and how to prevent it. What is the material of the vessel?
Hendri Susanto
Bandung Institute of Technology - Bandung, Indonesia
---
2005
Hi,

The purple seam is a natural outcome of the plasma reaction. It is called the sheath of the plasma and it is an indication that nitriding is proceeding well, if you are using the right gas chemistry i.e. 30% nitrogen and balance hydrogen.

If the colour of the seam changes to whitish, there is localised heating taking place...too much current is being used by the workpiece, tending to overheat. If the colour is pinkish, there is too much hydrogen. If it is bluish, there is too much nitrogen.

The hollow cathode phenomenon is not a surface phenomenon like the seam. The HCP occurs when you try to plasma nitride objects with deep holes, especially blind holes so that the gas movement through and through does not occur. This can lead to over-ionisation inside the hole where gas is entrapped, and can lead to uncontrolled heating. Actual melting of your workpiece can take place.

HCP is automatically controlled by microsecond switching when you use advanced design DC Pulsed Power Supplies.

Do let me know if this satisfies your query.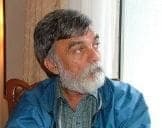 Max Babi
- Chennai, Tamil Nadu, India

(with great sadness we acknowledge the passing of the great
Sir Max [Mushtaque Ali Khan Babi] on March 15, 2015)
adv.