60,000 Q&A topics -- Education, Aloha, & Fun
topic 8491
Additive for Hard Chrome Plating
2001
Our company's business focus is hard chrome plating. The product part is Piston Crown, whose shape is cylindrical and has a diameter up to 1 meter. Such piston crown's height is within the range 210mm-550mm and weigh up to 1500 kg. The piston crown usually has 4 Ring Grooves, whose width is in the range of 8mm-28mm and the depth is in the range 15mm-30mm. It is expected that 0.5mm thickness of chromium is to be deposited only onto the surface of the Ring Grooves, not the whole piston crown.
We are looking into the possibility of using plating additive in order to reduce the plating time as well as maintaining the quality of plating outcome. We would like to have your opinion on this issue. Any information would be deeply appreciated.
Thank you.
Andrew Ning
Allied Media Ltd - Hong Kong
---
2001
I have heard of proprietary plating solutions. Atotech offers their HEEF-25 which under the right conditions should offer almost twice the efficiency. Enthone-OMI offers a competitive product. There are also the middle-aged proprietary mixed catalyst baths which are again asserted to offer higher plating speeds than the standard sulphate catalyst. I've also heard some experienced chrome platers like Clarence Peger claim that none of them are really valuable though because they prevent you from taking the truly necessary measures to get high plating speeds (like very high temperature, very close anode-cathode spacing, and high solution concentration. Unfortunately, you'll never get a straight, unbiased answer to this question--only opinions; my opinion is that Atotech and Enthone-OMI are on the right track.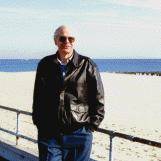 Ted Mooney, P.E.
finishing.com - Pine Beach, New Jersey
Striving to live Aloha
---
2001
You may need to mask the unwanted area. Many times rectifier capacity become problem. Select appropriate rectifier. (Initially you might need high current) Possibly select rectifier based on at least 50 Amps per sq dm. or 500 ASF C.D. Keep good cooling in bath to maintain appropriate temp ( say 60 °C ± 1 ) Cooling can become bottleneck. The current carriers also become bottleneck in some cases. A circulation of chemical will help.
Kaushik
- Charlotte, North Carolina