60,000 Q&A topics -- Education, Aloha, & Fun
topic 8491
Additives for Hard Chrome Plating? MSA?
A discussion started in 2001 and continuing through 2020 so far.
Adding your Q. / A. or Comment will restore it to our busy Current Topics page
2001
Q. Our company's business focus is hard chrome plating. The product part is Piston Crown, whose shape is cylindrical and has a diameter up to 1 meter. Such piston crown's height is within the range 210 mm-550 mm and weigh up to 1500 kg. The piston crown usually has 4 Ring Grooves, whose width is in the range of 8 mm-28 mm and the depth is in the range 15 mm-30 mm. It is expected that 0.5 mm thickness of chromium is to be deposited only onto the surface of the Ring Grooves, not the whole piston crown.
We are looking into the possibility of using plating additive in order to reduce the plating time as well as maintaining the quality of plating outcome. We would like to have your opinion on this issue. Any information would be deeply appreciated.
Thank you.
Andrew Ning
Allied Media Ltd - Hong Kong
---
2001
A. I have heard of proprietary plating solutions. Atotech offers their HEEF-25 which under the right conditions should offer almost twice the efficiency. Enthone-OMI offers a competitive product. There are also the middle-aged proprietary mixed catalyst baths which are again asserted to offer higher plating speeds than the standard sulphate catalyst. I've also heard some experienced chrome platers like Clarence Peger claim that none of them are really valuable though because they prevent you from taking the truly necessary measures to get high plating speeds (like very high temperature, very close anode-cathode spacing, and high solution concentration. Unfortunately, you'll never get a straight, unbiased answer to this question--only opinions. My opinion is that Atotech and Enthone-OMI are on the right track for more general purpose hard chrome plating.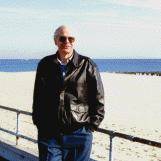 Ted Mooney, P.E.
finishing.com - Pine Beach, New Jersey
Striving to live Aloha
---
2001
A. You may need to mask the unwanted area. Many times rectifier capacity become problem. Select appropriate rectifier. (Initially you might need high current) Possibly select rectifier based on at least 50 Amps per sq dm. or 500 ASF C.D. Keep good cooling in bath to maintain appropriate temp (say 60 °C ± 1) Cooling can become bottleneck. The current carriers also become bottleneck in some cases. A circulation of chemical will help.
Kaushik
[last name deleted for privacy by Editor]
- Charlotte, North Carolina
---
---
Advantages of methane sulphonic acid in chrome plating
June 15, 2010
Q. Sir,

We are doing hard chromium plating for the bearing products. We are getting lesser life of our bearings due to high wear rate of the surface.

Can I know the advantages of adding methane sulphonic acid in the existing chrome plating?

Will it provide better wear resistance and heat resistant?

Will it help to reduce my wear rate.

Your response will be more valuable.
Montee Ja Ja
Employee - Ahmedabad, India
---
June 15, 2010
A. I doubt it. If there is a commercial product, it would surely be proprietary .
How thick is your chrome. How hard is it and how hard is the substrate?
You may have to redesign your bearing to accommodate the load.
James Watts
- Navarre, Florida
---
June 16, 2010

Hi, Jim. I believe the patents on HEEF-25 may have expired and that they may have had a lot to do with MSA. I think that's what Montee is referring to. I believe that our friend Sarah was marketing an Enthone process that competes in this market. But even if the patents are expired, there is probably some trade secret knowledge involved in making proper use of the additive -- I don't know.
Regards,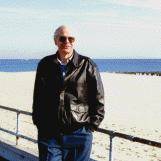 Ted Mooney, P.E.
finishing.com - Pine Beach, New Jersey
Striving to live Aloha
---
June 16, 2010
A. Hi Ted,
I used HEEF 25 for several years. It does not give a harder or more wear resistant chrome, it deposits with a 25% efficiency vs a conventional 8 - 12%.
It works by somehow raising the hydrogen overvoltage potential so that you generate less gas (I think),
James Watts
- Navarre, Florida
---
June 18, 2010

Thanks, Jim. Yes, I know that HEEF-25 stands for high-efficiency, 25%, etch-free. I was with Atotech when they started marketing it (although I had nothing to do with its development or marketing, I was in the plating equipment division). There are several threads on line here where users from India claim that it offers higher hardness, but I don't think Atotech makes that claim, and your experience says that it doesn't.
Regards,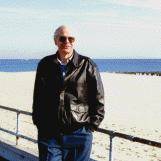 Ted Mooney, P.E.
finishing.com - Pine Beach, New Jersey
Striving to live Aloha
---
June 18, 2010
A. Hi,

It works as an catalyst helps in increasing the efficiency of process. It also increases the cracks as well the hardness. But for sure there are secrets involved in formulating the product.

Regards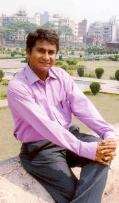 Praveen Kumar
plating process supplier
Mumbai, India
---
---
November 4, 2020
Q. How to make catalyst for HEEF 25. I want to make by myself for trial.
VISHAL THORIA
- gujarat india
---
November 2020
A. Hi Vishal. It is widely reported in the literature, for example Dr. Ned Mandich's bibliography, that MSA has been found to significantly improve the current efficiency in chrome plating.
Therefore, it is probably a reasonable guess that Atotech's HEEF-25 high-efficiency additive has something to do with MSA. But you'll have to examine the patent situation for yourself, and decide for yourself how to try to formulate such an additive.
We have no way of knowing whether a poster's knowledge was legitimately learned or constitutes crowd sourcing of industrial espionage, so we can't post responses about additive formulations except for pointers to published literature or patents.
Luck & Regards,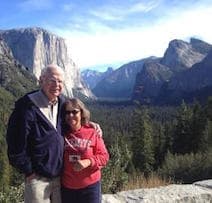 Ted Mooney, P.E. RET
finishing.com - Pine Beach, New Jersey
Aloha -- an idea worth spreading
---
November 19, 2020
A. Hi, HEEF25 chromium is a proprietary system both in chemistry and process set up. You need to have both correct if you hope to have any success in using it. I suggest you use a recognised license holder to offer the sytem to you and to provide you with backup.

Trevor Crichton
R&D practical scientist
Chesham, Bucks, UK