60,000 Q&A topics -- Education, Aloha, & Fun
topic 8463
SS Corrosion in 17-4 and 316 SS
2001
I have industrial pumps made of 17-4 SS and 316 SS that are filled with DI WAter and Glycol (50/50) which are rusting during the shipment process to the end user. These pumps are filled with the 50/50 mix and then sealed to prevent air in leakage.
From what I can gather, SS needs to be exposed to oxygen in order to generate the protective oxide layer that prevents corrosion? DOES SHIPPING THESE IN THE WATER/GLYCOL MIX ACTUALLY CAUSE THE CORROSION?
Any help as to how to prevent this corrosion?
Thanks,
Johnna Calverase
aerospace - Anaheim, California, United States
---
First of two simultaneous responses-- 2001
Johnna:
The question is, were the pumps passivated prior to packaging and shipping? If there was no post manufacturing treatment of the surface to remove the free iron and aid the development of the oxide layer, then naturally you expose your product corrosion.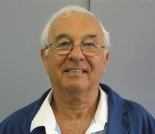 Joel Levinsohn
- Sydney, Australia
---
Second of two simultaneous responses-- 2001
The DI water is a relatively aggressive environment that could corrode the 17-4PH in a relatively short time of exposure. I would not expect 316 SS to have a problem with this environment in the absence of contamination or other contributing factors. I have two basic suggestions:
1) Make sure that the components are clean and passivated before filling with the water/glycol mix
2) Consider adding a corrosion inhibitor to the mix (which is what you get with automotive coolant or antifreeze mixture)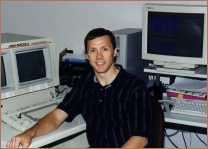 Larry Hanke
Minneapolis, Minnesota
---
2001
Johnna:
You are correct in that you need to have a chromium oxide layer on the surface of the ss to prevent corrosion. This happens naturally in the air. However, in order to give the optimum in corrosion resistance, you should maximize the chromium content on the surface by passivation of the surface. This can be done in a number of ways, but it is fairly easy with 17-4 and 316ss. See ASTM A967 [affil. link to spec at Techstreet] .
There is a lot of additional information necessary to determine the cause of your rusting, and the best solution. Which glycol are you using? A medium of DI water/glycol could set up a current between the 17-4 & 316ss in the tank, also. Is it impossible to use all 316 or 316/304?
Passivation before use will give you the best results in this situation, but it may not be enough if you have a battery set up in the container. We would be happy to discuss it farther with you.
Regards,