World's #1 finishing resource since 1989
No login needed: Chime right in
topic 8297
Alkaline Cyanide Free Zinc Electroplating Process
A discussion started in 2001 but continuing through 2017
2001
Q. I work for a metal coating company. We are interested in alkaline cyanide free zinc process (especially zinc-iron and zinc-nickel) I need a starting point. Any help on this process or a way to get help on this subject (web sites, technical/academic articles, etc.) would be very much appreciated.
Thanks.
Elif Kiray-Eres
- Istanbul, Turkey
---
2001
A. There are many ways for you to get more information. One of the easiest ways is to contact a plating chemical vendor, and have them give you a sales presentation. Chemical vendors have a good technical understanding of their products and are usually very willing to talk to you about their product.
For a more academic and unbiased understanding, you should try to get a copy of the Metal Finishing Guidebook which is published by Metal Finishing Magazine. The guidebook has articles on many plating processes including non cyanide alkaline zinc.
There is also a list of books on this website. You may also want to take an electroplating class. There are classes in the US, but I do not know if any are available in Turkey.
Those resources should give you the information you are looking for.

Tim Neveau
Rochester Hills, Michigan
---
2001
A. Dear Mrs. Kiray,
Do you want to eliminate the cyanide from your plant or to obtain a standard which is requested from your customer.
Regards,
FREDI YARCAN
- Istanbul, Turkey
---
2001
A. Alkaline non-cyanide zinc will give you a product that is basically equivalent to cyanide zinc. The alkaline non-cyanide zinc solutions are so caustic that they dissolve the zinc anodes even without current, so you will probably want slightly different equipment including a separate 'generation' tank where the zinc is dissolved.
Zinc-iron offers a reliable black chromate, which is one reason for its use, but I have been told that it is also better in corrosion resistance. Ditto on the corrosion resistance of zinc-nickel only more so.
All of these newer approaches are proprietary, so, as Tim says, talk to the suppliers.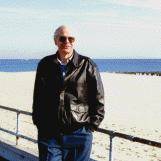 Ted Mooney, P.E.
Striving to live Aloha
finishing.com - Pine Beach, New Jersey
---
2001
A. Alkaline zinc plating solution is considered to be the best zinc plating process nowadays and not only because it eliminates cyanide but mainly because the throwing power is great. The metal distribution is fantastic. You can get almost an even distribution of deposit thickness even on a geometrically complicated part. It reminds an EN process.
The zinc-iron, zinc-nickel and zinc-cobalt have great corrosion resistance and their black chromates are silver free. Silver free chromate means lower cost and no tendency for the black chromate to turn green.
Well, the internet turns the world into a small place, my dear friend FREDY YARKAN from Turkey, it was nice to meet you here. You have a nice web site!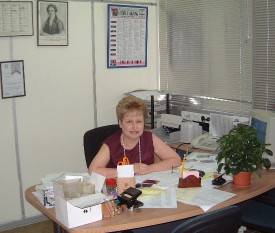 Sara Michaeli

chemical process supplier
Tel-Aviv, Israel
---
---
Plating is dissolving in alkaline non-cyanide zinc tank
October 24, 2016
Q. I have an Alkali non-cyanide zinc plating line (KOH). While plating, from nowhere, my job started releasing the plated zinc from its surface, kind of reverse electroplating. I am new to this field. Can anyone please suggest what should I check? Is there a problem with my bath (I don't think so) or with my electric connection. FYI, I checked the continuity parameters and supply in my barrels, it's showing no variation (Amp: 300-350, Volts: around 7.15). Every suggestion is appreciated. Thank you for the cooperation.
Sanket Pahade
plating shop employee - Aurangabad, Maharashtra, India.
---
October 2016
A. Hi Sanket. Alkaline zinc is extremely caustic. When it's operated correctly, the alkalinity alone is sufficient to dissolve the zinc. Despite your voltage and amperage readings, I suspect that something is amiss with the electricity and the zinc plating is simply dissolving, as would be expected, into the plating solution.
Regards,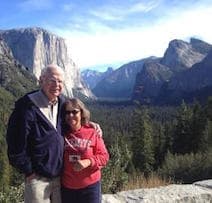 Ted Mooney, P.E. RET
Aloha -- an idea worth spreading
finishing.com - Pine Beach, New Jersey
---
October 27, 2016
A. Hi Sanket,

You have problem plating dissolve in alkaline zinc bath, check the electrical is right, make sure no parts at bottom of the tank cause bipolarity, and check your zinc bath chemistry is right.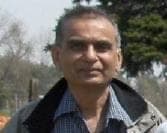 Popatbhai Patel
finishing shop - Roseville, Michigan
---
---
Neutralizing sulfuric activating solution before alkaline zinc plating
May 5, 2017
Q. We have an alkaline zinc plating line. After cleaning, and electrocleaning,we send our parts through a pre-plate acid dip (using 10% sulfuric, 2,100 gallon tanks). After the pre-plate acid dip step, we neutralize/rinse the rack in a non-flowing immersion rinse of NaOH. This ensures that the parts aren't acidic going into our plating bath and that the sulfuric has been thoroughly rinsed from the parts.

I am looking into replacing our "neutralizers" with a flowing (5 gpm) fresh waster rinse. If possible, we would be able to counter-flow that rinse water to the electrocleaner rinse, which would save an additional 1.2M gallons of water per year and extend the life of the sulfuric bath.

Our worry is sulfates building up in the our platers. In hull cell testing, sulfuric acid kills some components of our plating bath additives, particularly the wetter.

Is there any way we can calculate how much more sulfates will build in the plater if we were to use a flowing water rinse instead of a neutralizer?
Stephen Knape
- Grand Rapids, Michigan