World's #1 finishing resource since 1989
No login needed: Chime right in
topic 8263
Surface Finishes Equivalences
2001
I just read letter 956 of 1977 and Mr Kruse was looking for information to cross reference the finishes on stainless steel plate fabrication. He mentioned that he wanted to relate the 2B, #4, #6, #8 finish with the 150, 180, 240, 320 etc grit and with the Ra finishes. I would like to know if there is such a table or equivalence between finishes. This is probably the most subjective aspect in dealing with this issue. What is the best finish in Ra's 2B or a #4? I understand that mill finishes for 2B plate are in the range of 18 to 28 Ra yet I also understand that 3A Dairy calls for 35 Ra. I am also dealing with a client that would like to have 20Ra, electropolished.
Maybe for people that deal with finishes day and day out this is a simple matter. In our business each client has his own opinion of what he is looking and of course we have to meet his requirements. The problem seems that sometimes the terms use conflict with each other. A table with the equivalences even if they are not a !00% exact would be of help.
Thanks
Luis J. Gaitan
- Tampa, Florida
---
2001
ASME BPE-1997 describes the subjective finishes (2B, 4, 6...) in terms of grit and appearance. From experience, I have found the following to be a good model:

Grit# Ra (microinch)
150 30 - 35
180 20 - 25
240 15 - 20
320 9 - 11
Again, this is only a reference. Different machines and individuals can achieve different finishes using the same grit.
To further confuse, each finishing tool and machine will leave a different finish pattern and appearance. You might also come across grade numbers.

Grade Number Ra (microinch)
N12 2000
N11 1000
N10 500
N9 250
N8 125
N7 63
N6 32
N5 16
N4 8
N3 4
N2 2
N1 1
Matthew Buck
electropolishing - Houston, Texas
---
2001
Yo, Luis!
You really want to go to the Nickel Development Institute's website at www.nickelinstitute.org, and get a copy of publication 9012 on Finishes of Stainless Steel. It's free, and it has pictures. Nice ones, that may remove some of the ambiguity.
Good luck!

Lee Gearhart
metallurgist - E. Aurora, New York
Ed. note: Oct. 2008: Sorry, but this document appears to no longer be available.
---
September 29, 2009
I WANT TO KNOW COMPARATIVE VALUES BETWEEN GRIT FINISH AND Ra VALUES
GIRISH RAGI
ENGINEER - PUNE,MAHARASTRA,INDIA
---
September 29, 2009
Hi, Girish. So we don't start running in circles, please try to explain more specifically in what way Matthew B's reply did not answer your question. Thanks!
Regards,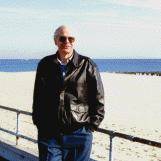 Ted Mooney, P.E.
Striving to live Aloha
finishing.com - Pine Beach, New Jersey