60,000 Q&A topics -- Education, Aloha, & Fun
topic 0956
Mechanical polishing
1998
I am trying to gather information regarding mechanical polishing stainless steel.
We manufacture vessels and have a company standard set at 20 Ra. On occasion we get special customer requests for 15 Ra.
Our shop typically goes overboard and finishes to 5 - 10 Ra (to get a pretty finish), that extra work is expensive.
Marketing requires a pretty finish.
I am trying to develop a method to get us to an affordable and acceptable finish. My plan is to machine or mechanically polish to set finish then electropolish to clean and improve the appearance.
I am trying to find a source of information that will cross reference; industry standard finishes i.e. #2B, #4, #6, Buffed #7 etc., grit 150, 180, 240, 320 etc., ISO Designations, Ra Micro inch and Ra micron. I have collected various pieces and have collated them into a spread sheet, but still have some holes and want to double check it against some reference, as well as add to it.
Do you have any suggestions where I can go to get this information.
Thanks,
Claus Kinder
---
1998
Claus:
You should be able to get approximately 50% reduction in Ra after electropolishing properly finished stainless steel sheet. In other words, if you need a 15 Ra, you should be able to get there from a 25-30 microinch finish.
The process for mechanical finishing prior to electropolishing is substantially different than the one used to produce the standard mill finishes. The details are too lengthy for E-mail, please contact us for further information.
Ed Bayha
Metal Coating Process Corporation - Charlotte, North Carolina
---
1998
I have successfully removed scratches from mirror finish stainless steel inside passenger lifts to the extent that only a bloom was visible afterwards. It took hours of hard work with successively finer grades of emery paper. Does anyone know a quicker way to do the job on-site?
Yours faithfully
John Venning
---
1998
John:
You can use a Dremmel or similar hand held power tool, instead of rubbing by hand. And I would suggest buffing wheels and polishing compounds rather than dry polishing. Our Directory of Chemicals lists several suppliers of wheels and compounds. But basically you have it right: there's no easy way, you have to successively use finer grade polishing media.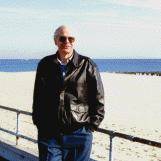 Ted Mooney, P.E.
finishing.com - Pine Beach, New Jersey
Striving to live Aloha
---
1998
We manufacture marine fittings and accessories.
It often happens that clients like stainless steel products to be finished in a Mirror effect.
Sadly I could not find someone in S.A. that could give me more information about polishing stainless steel. If you have some information that could bring us closer to solving our problem I would appreciate your reply.
Thanks
Volker Molzahn
Cape Town South Africa