60,000 Q&A topics -- Education, Aloha, & Fun
topic 8223
Electroplating or Vapor Deposition of Aluminum Onto Carbon
A discussion started in 2001 but continuing through 2018
2001
Q. Hello folks,
I'm interested in depositing aluminum onto a carbon paper. I've heard that vapor deposition is the better method as opposed to aluminum electroplating. Why is this? Why is there only one company in the world that is currently electroplating aluminum onto things? What makes it so hard to do (or expensive)?
(ps. I want to keep the oxide level to nil)
Dan Prater
Purdue University - West Lafayette, Indiana, USA
---
2001
A. Better is probably not quite the right word. But aluminum is an active metal which cannot be deposited out of an aqueous solution because the water will separate into hydrogen and oxygen before the aluminum will be reduced, so electroplating it is a difficult proposition.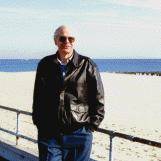 Ted Mooney, P.E.
finishing.com - Pine Beach, New Jersey
Striving to live Aloha
---
2001
A. Unless you have a specialty carbon material, most common form of (graphitic) carbon is a very difficult material to bond metal layers because carbon itself has poor intralayer bonding of atoms. So when you do a tape-adhesion test, carbon atoms peel off. Similar observations have been made on materials with high free-carbon content on the surface such as some composites and plastics. Carbon also tends to absorb liquids because of porosity. Even if you were able to electroplate and adhere, I wonder what the quality would be. Otherwise PVD can solve your problem.
Mandar Sunthankar
- Fort Collins, Colorado
---
2001
Q. Thanks for the replies. I am still wondering though who is it that is electroplating Al? I can't seem to find any info on the we? Perhaps, though, I haven't looked hard enough!
Anyway, the "adhesiveness" of the deposited aluminum really isn't a structural issue as I'm only interested in the electrochemical oxidation of the aluminum, and the carbon is there only to provide an electrically conductive support for the aluminum. I'm trying for high surface-area of aluminum, actually. so I'm not really hell-bent on electroplating. That was only the first thing I thought of.
I'm doing a bit of dabbling into aluminum fuel cells, this is why I ask.
Any suggestions anyone?
Thanks,
Dan Prater
[returning]
- West Lafayette, Indiana, USA
---
2001
A. The only company doing aluminum electroplating [in America] is Alumiplate, Inc. I would suggest, however, that you opt for IVD aluminum deposition. The process for aluminum electroplating involves large quantities of toluene, a very dangerous chemical. There are limits on how much toluene can be put into one vat, limiting the size of the parts that can be coated. On the other hand, very large IVD systems are in operation. Typical IVD chambers are 6-8' diameter, 12-15' long, so very large objects or large quantities of small objects can be treated. Any number of companies listed at this website can do the work for you.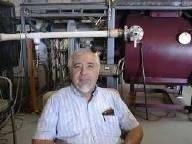 Jim Treglio

PVD Consultant - San Diego, California
---
2001
A. In response to Mr. Treglio's recommendation, I would like to suggest you explore all options. IVD is a great option for some applications. However, IVD is a "line of sight" process, so complete coverage is not always available, it is not a fully dense layer, and there are other limitations as well.
Mr. Sunthankar basically hit the nail on the head in his comments - with carbon it is difficult to get good adhesion results with an aluminum plating process due to the separation of the carbon layer, not the aluminum layer. When attempting to deposit an aluminum layer on carbon, the inability to pre-treat & activate the surface properly limits the contact/adhesion of the aluminum layer to the carbon layer.
From my experience, electroplated aluminum has many applications where the cost-benefits of the process may prove to be very attractive.
Mr. Treglio is correct in stating that the aluminum electroplating process involves toluene (currently). However, the "limits" he refers to are based on the current plating chamber sizes available - not limitations to the technology itself or what will be commercially available in the near future.
The original technology was developed by Siemans (Germany) for the automotive & aerospace industries. The plating chambers that operated in Sieman's facility were built to be large enough to handle most requirements for these particular industries (large - 5000 gallon chambers!).
If you are looking for a highly corrosion resistant layer that is fully dense and pore-free at .3 mils or higher, is non-embrittling and anodizeable, thin, ductile AND even environmentally friendly (when you compare it to cadmium); you may want to revisit your option of electroplated aluminum.
Brenda Sruck
AlumiPlate, Inc. - Coon Rapids, Minnesota, USA
---
2007
A. I would suggest electroplating copper onto carbon first, then do the aluminium layer on the copper.
Kelvin Liao
- Taichun, Taiwan
---
April 16, 2008
The problems of plating Al from aqueous solutions are highlighted above. However, deposition from Ionic Liquids are becoming more and more widespread, although at present they all have to be done in an environmental chamber. There are a number of companies which specialise in plating from Ionic Liquids, otherwise you could speak to the suppliers of IL such as Merck.

As an after thought, you might want to talk to a local research establishment (universities etc) who might be able to help you out if you have small quantities.
Mark Craig
Cranfield University - Cranfield, UK
---
---
February 15, 2018
Q. Can I electroplate carbon nanoparticles with aluminium?

Basically I'm making a ELDC with carbon nanoparticle as active material and MgSO4 as electrolyte with a paper separator.To reduce internal resistance I thought to somehow electroplate say 5% of carbon nanoparticle by electroplating. Is that possible.

What I planned was to set a simple electrochemical cell, aluminum as anode, Al2(SO4)3 as electrolyte and a few grams of carbon nano particles in a tea bag with a carbon rod (which I'll connect to negative terminal of power supply) dipped in the tea bag, and then dipping the whole tea bag into the electrolyte and passing current.

Gently stirring the particles with the carbon rod until a bright layer is visible on the particles.
Pranjal Kumar
- Najibabad, District Bijnor, Uttar Pradesh, India
---
February 2018
? Hi cousin Pranjal. Plating onto the nanoparticles will present its problems, but it sounds like you are making it nearly impossible on yourself (I believe needlessly based on part of your text) by wanting to electroplate aluminum on them instead of your choice of a dozen more easily electroplateable metals. To relieve the ambiguity, are other metals okay?
Electroless nickel would probably be my first choice, but electrolytic nickel, tin, cobalt, and gold could be some other choices.
Regards,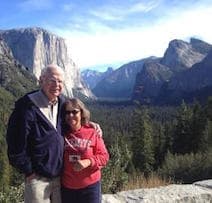 Ted Mooney, P.E. RET
finishing.com - Pine Beach, New Jersey
Aloha -- an idea worth spreading