World's #1 finishing resource since 1989
No login needed: Chime right in
topic 8202
Common rinsing of chromic, sulphuric acid anodizing and seal is contaminating the tanks
2001
I work for a Finishing company that has Chromic, Boric-Sulfuric, and Sulfuric anodize. These processes are all on one line. The problem that I am having is: the line operators are "dragging in" to each of the tanks. All of my rinses are being contaminated. The worst of my tanks is the Dilute Chrome Seal and Deionized water seal.Currently I am changing these tanks weekly. The tanks aren't huge, they are 650 gallons each.It is a very tough job to keep up with our workflow. I need some facts about "drag-ins" so I can bring this up to my CEO.
Thank you.
Randy Mattson
- Seattle, Washington, U.S.A.
---
2001
My advice to you would be to look into spray rinsing, just after the process tanks, then have that effluent pumped to a treatment system. This is how my company operates, and it works extremely well. Spray rinse first..to get off all the concentrated chemicals...then dip rinse to get the nooks and crannies of the parts..then final spray with D.I. water, then on to the next step of the process.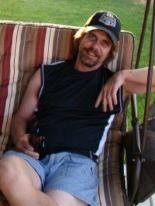 Marc Green
anodizer - Boise, Idaho
---
First of two simultaneous responses-- 2001
The world-renowned plating authority Ted Mooney (you owe me one, Ted) has a very informative article on effective rinsing. It's online at www.metalfinishing.com, or get a copy of the Metal Finishing Guidebook...
George Brackett III
- Utica, New York
Ed. note: Actually, I owe George more than one.
---
Second of two simultaneous responses-- 2001
Forget drag in contamination, your waste treatment people must be climbing the wall. In today's tough environmental compliance, rinses should be separate to have effective waste treatment. The cost of treating contaminate rinses and process tanks could easily pay for any changes in the line. Get a loud bullhorn and stand on the line till everyone complies. Just kidding. But if you have the tanks it is only insistence on following the procedure that is lacking. Set the rules and insist on compliance.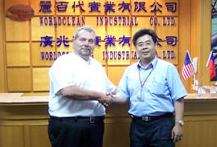 Drew Nosti, CEF
Anodize USA

Ladson, South Carolina