World's #1 finishing resource since 1989
No login needed: Chime right in
topic 8181
Need a cheap Electroplating machine to learn the craft
2001
Q. Hi:
I would like to know if anyone can help me to make a CHEAP electro plating machine?
My 18 year old wants to get in the Business but I am thinking that if he could try it on a small scale first, like on cars. There is no real web page to look at but what I have found is a book on E-bay, that says you can build one for $10.00 and use a 6V battery. I really would like a nudge in the right direction, I don't want to spend $300-400 for a nice kit and my son get bored and have another USED TOY laying around.
Thanks in advance
Mike A
[last name deleted for privacy by Editor]
- Las Vegas, Nevada
---
2001
A. As a father of two sons that age I feel your pain about expensive unused toys, Mr. Andro. But, regardless, your letter was no doubt amusing to platers.
I was involved last month in auditing the fire damage to about one half of a plating shop and replacement cost came to over two million dollars. So, when someone thinks they can do serious electroplating for an investment of $300-$400, we like to caution them to think carefully. We need to warn them that just lawfully discarding a small drum of rinse water will likely cost that.
But better than playing at it might be to work at it


Help your son find a summer job at an electroplating shop; working at a company that is in the business is almost always the best way to learn any trade or profession.
But if it must remain just play, see our FAQ: Electroplating -- How It Works to do student level plating at zero cost. And see our Chrome Plating tutorial to understand what is involved in actual chrome plating.
Eastwood makes a plating kit (not chrome plating though) for under $100.
Good luck!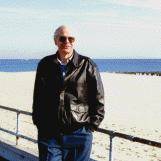 Ted Mooney, P.E.
Striving to live Aloha
finishing.com - Pine Beach, New Jersey
---
August 3, 2009
Q. I found this googling for the same sort of thing. We wanted to try electroplating some of the dead bugs that collect on our porch for little art projects, the kids and I thought that might be fun. Sounds like it's maybe doable, the DIY project you linked to looks easy enough. Please let me know if there is a book or any other sites we could check out for more info, my kids are endlessly curious about everything under the sun these days!
Thank you so much.
Tisha Joy
- Harrow Ontario Canada
---
August 5, 2009
A. Hi, Tisha. We have an FAQ on plating non-conductive items. It is possible to electroplate bugs, but it is both an art form born of years of experience, and a challenging industrial science. Sorry, but it's probably not something that you are going to be able to do with your kids on a rainy Saturday.
We also have a list of "must-have" plating books. You can take the list to a large library and see if they have any or can get any. Best of luck.
Regards,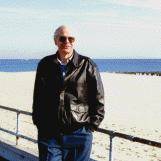 Ted Mooney, P.E.
Striving to live Aloha
finishing.com - Pine Beach, New Jersey