topic 8147
Finishing Titanium Medical Implants
(2001)
Q. What is the cheapest way to finish a titanium surface of a medical implant?
Maurice Mommaerts
medical office - Brugge, Belgium
---
(2001)
A. I assume you are referring to polishing of the wear surfaces. If so, electropolishing the titanium is probably the most cost effective as the usual 'hand' polishing although inexpensive, becomes very expensive if the operator is not properly trained.
Dan Weaver
- Toccoa, Georgia
---
(2001)
A. Cheap depends on what kind of surface finish you are looking for. If my memory serves me correctly, medical implants or any implant for that matter requires a very smooth surface finish. The finer the better. Porosity can be a breeding ground for bacteria plus. Anyway, if that is your situation, I would look into mass finishing systems. You have your choice of barrel, vibratory, and high energy in that order of equipment cost. For efficiency and speed, I suggest a centrifugal barrel machine system. Volume of parts to be processed will determine size of machine and cost.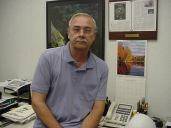 AF Kenton
Hatboro, Pennsylvania
---
(2001)
A. Vibratory finish with porcelain media, and then anodise with "Coca-Cola". You can even offer a choice of colours .
Dave Brackenridge
aerospace plating - Germiston, South Africa
---
(2001)
Q. Would you please give me more information on the process you referred to: "Vibratory finish with porcelain media, and then anodise with 'Coca-Cola'. You can even offer a choice of colours." Do you actually use Coca-Cola to anodise? How is the final color controlled?
Thank you,
David Dickey
a medical parts supplier - Lakeland Florida, USA
---
September 2014
A. Hi David. Vibratory finishing is one process and anodizing is another. In vibratory finishing, the parts are put into a tub full of appropriately selected media, and a vibrator attached to the tub causes the media to rub against the parts and polish them.
Yes, the anodizing can be done in Coca-Cola or other mild acids, although proprietary anodizing solutions may work better. The coloration is not a dye or pigment; rather it is a diffraction effect. The titanium oxide film is almost transparent, so some light bounces off the outside of the anodized film, and some goes into the film and bounces off the part itself (or depending on how you think of it, the inside of the anodized film). The film is a fraction of a wavelength thick, and when the reflection from the outside of the film combines with the reflection from the inside, the interference cancels out some of the colors of white light, causing the part to look red, green, blue, or violet depending on the thickness of the anodized film.
Regards,
Ted Mooney, P.E.
finishing.com
Pine Beach, New Jersey
---
(2001)
A. The cheapest way is to passivate the surface per ASTM F86 [link by ed. to spec at TechStreet] . This will meet the requirements for implants. Smooth, pretty and colored are another subject. We Chemical Polish for a good finish which also removes burrs and leaves the surfaced, passive, bright, smooth and ready for color anodizing, Coke will work some, but we use something different to achieve a rainbow of biocompatible colors, most useful for size coding.
Jon Quirt
- Fridley, Minnesota
---
adv.

Contact me to discuss environmentally safe technology and equipment to buy for electropolishing titanium, stainless, etc. medical implants. Polishing process takes few minutes, uses safe electrolytes, surface is mirror-surgically clean, free from any burrs and organic and inorganic residue.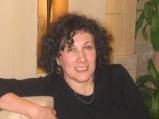 Anna Berkovich
Russamer Labs
Pittsburgh, Pennsylvania
---
(2003)
A. Electropolishing and hand polishing are good for the exposed abutments of dental implants but, a smooth surface on an in-bone implant may not be the best choice. The controlled surface roughness of titanium implants during osseointegration to ensure the maximum surface area for bone-to-implant contact can be achieved by deformation (blasting) and/or removal (acid) processes. By combination of different processes and using titanium alloys having aluminum or vanadium constituents different patterns of roughness are possible in order to achieve higher indexes of bone to implant attachment. My company performs etching and certification of titanium implants to meet the cleanliness requirements of ASTM ASTM F86 [link by ed. to spec at TechStreet] and ASTM B600 [link by ed. to spec at TechStreet].
Brian Adam
- Los Angeles, California
---
June 23, 2009
Q. Sir,

We want to know how to electropolish & color Titanium Implants and what type of chemical should be used and how to do and other equipments required.

Complete information needed as we are not able to do so.

Please help us to improve our quality.
Dilbagh Singh
manufacturer - New Delhi
---
June 23, 2009
Hi, Dilbagh. If general hints will suffice, we have many threads on line here about electropolishing and color anodizing of titanium, and patience with our search engine will be rewarded. The color is not a dye or discoloration, but a diffraction layer phenomena (like carnival glass or the rainbow sheen of a drop of oil in a puddle) such that the color depends on the thickness of the (almost) transparent film; in turn, the thickness depends on the applied voltage.
You have already read on this page that people earn their living by offering titanium electropolishing and anodizing services based on their years of experience, and that other companies earn theirs by licensing the technology. So, unfortunately, you are unlikely to find "complete information" in an Internet forum. Licensing the technology is usually a good way forward if you want to do it in-house. Good luck.
Regards,
Ted Mooney, P.E.
finishing.com
Pine Beach, New Jersey


This public forum has 60,000 threads. If you have a question in mind which seems off topic to this thread, you might prefer to Search the Site