World's #1 finishing resource since 1989
No login needed: Chime right in
topic 8106
Electroplating - I Did It, Now Why Can't I Do It Again?
2001
Regarding electroplating topic 64
At some point in the past, I managed definitely to copper-plate some keys - of the sort used to gain entry to buildings - using a plastic cup full of salt water, a length of the ground conductor from some 12-2 Romex, and a computer power supply. Somehow I wound up with shiny copper keys. Now I'm finding stuff on your site saying there's no way to do that in a home environment. What gives? I don't know what kind of material the keys were made of, but I do know it worked. I've been sitting here for about an hour and a half trying to duplicate the experiment, and I'm noticing that I get all sorts of different results with different metals, but I don't know what kind of metal any of them are, so.. :)
Michael Parker
- Dixfield, Maine, USA
---
2001
Hi, Michael. We did not exactly say or mean to say that you CANNOT copper plate in a home environment. What we meant to say was a number of related things:
First, that one needs to be very careful about safety issues and environmental issues when electroplating.
Second, that this will limit what you can do, for example, cyanide copper plating is out of the question in a home environment.
Third, that just because you may manage to get a good look to your plating does not mean it is really satisfactory functional plating; plating steel parts in copper sulphate will give you a non-adherent plating (will rub off or blister).
If you plate onto a nickel-plated key or a brass key, it may be possible to get an acceptable (for home use) copper plating from a copper sulphate solution. Maybe. You should be able to get acceptable plating on silver since it is a more noble metal than copper. Good luck!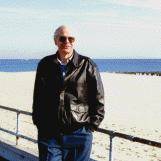 Ted Mooney, P.E.
Striving to live Aloha
finishing.com - Pine Beach, New Jersey