World's #1 finishing resource since 1989
No login needed: Chime right in
topic 8018
Cleaning Pennies From 1950's
2001
In October---, you said that today, pennies are copper plated zinc. Well, I have one simple question. I am doing a report on the same thing as other writers (cleaning copper pennies) and I wanted to know what pennies were made of in the 1950-60s. And also what causes them to get dirty and what is the dirty stuff on the surface of the penny actually called?
Thank you for your time and God Bless.
Lorena S.
- Aurora, Illinois
---
2001
Pennies were solid copper back in those days, and until 1982.
You can burn a piece of paper and turn it to ash, but you can't burn ash and turn it back into paper. What happens is that the materials in the paper are in a higher energy state than the materials in ash. When you light the paper, it releases that excess energy as heat and moves to the lower energy state that we call ash.
The copper in a penny, and most metals, very slowly react with the oxygen in the air, very slowly releasing heat--they sort of "burn". This copper oxide is the lower energy state, so the reaction is in one direction, towards copper oxide which is brownish in color.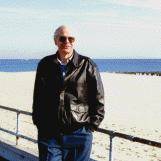 Ted Mooney, P.E.
Striving to live Aloha
finishing.com - Pine Beach, New Jersey
----
Ed. note: Please see our F.A.Q. on cleaning pennies. And please visit your library and ask your librarian for help too! Thanks.
---
October 10, 2013
A. An add-on to this OLD thread: What forms on the surface of clean copper in pure air or oxygen may be copper oxide. But pennies get handled, rained on, pocketed, dropped, etc. Handling in particular deposits salts, fats, dirt, sulfur, and so on.

Many other substances besides oxygen contribute to the surface layer(s), and depending on conditions several different minerals may form part or all of the coating. Sulfides, carbonates, and so on. For a review of atmospheric corrosion of copper, Outdoor Atmospheric Corrosion books.google.com/books?isbn=0803128967
has some details.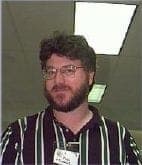 Paul Tibbals, P.E.
gas & electric
San Ramon, California, USA
(My opinions are not related to nor a statement of my employer's)