Live! From beautiful Pine Beach New Jersey: Welcome to the world's most popular metal finishing website
topic 7897
Galvanic Compatibility of Aluminum and Copper
---
< Prev. page (You're on the last page of this topic)
---
A discussion started in 2001 but continuing through 2018
September 28, 2016
Q. I have a client that wishes to purchase a copper rain chain that will be draining water out of an aluminum gutter. I typically dissuade my clients from doing so due to electrolysis. However the website where the rain chains are advertised says it is not a problem as long as you do not put them in direct contact with each other which seems like it would be difficult since the attachment piece needs to be placed inside the gutter. They advised to spray clear lacquer or piece of plastic underneath attachment piece. I wish to get a second opinion concerning this matter.
Nadia Crowther
- KYLE, Texas US
---
October 17, 2016
A. It's true that dissimilar metal corrosion can be stopped by insulating one metal from the other, but you need to be sure of the disconnection. If you were sure that an insulator between the metals is good, then this would work.
So the chain cannot be electrically connected to the rain gutter. Perhaps a plastic link between?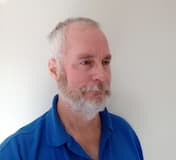 Geoff Crowley
galvanizing & powder coating shop
Glasgow, Scotland
---
---
October 19, 2016
I am looking to make a thermoelectric (Peltier) system where the peltier chip is cooling a block of copper. Then an aluminum rod that is hard anodized will be threaded into this block using thermo paste.
I am doing this two piece design because copper is not food safe but has a very high thermo conductivity. I want maximum thermo transfer and effectiveness of the Peltier chip. ie, get that aluminum rod as cold as possible. The aluminum piece will be submerged in beer to chill the beer. That is why the aluminum is hard anodized, to help with the food safe-ness. This is long term storage (1-2 months max at a time)
The copper will never touch the beer, only most of the aluminum will.

My questions are:
1. Even with the hard anodize, and the thermo paste between them (Though not perfectly distributed), and the copper not being in contact with the beer. Is there a plating or anything I can add to the copper to slow or even stop that galvanic corrosion on the aluminum? Since cost is a factor, what is the second thing I can do?

Example, I am assuming the best answer is to plate the copper with maybe Silver or something. Is the second best option to plate in Nickel? Something that is presumably less expensive?

2. If there were a way to make copper food save via plating of some sort or what have you, and I could make the whole thing out of copper (Likely expensive btw), what plating or treatment might that be?

Thank you
Kelly
Mr. Kelly Johnson
- Burnsville, Minnesota
---
October 2016
A. Hi Kelly. We'll see if anyone else has a second opinion but I don't foresee any galvanic corrosion at all because hard anodizing is an excellent electric insulator.
However, you might want an o-ring to make sure your thermal paste doesn't get into the beer. And you might want to tin plate the copper because lack of galvanic corrosion does not guarantee lack of corrosion.
Regards,
Ted Mooney, P.E. RET
finishing.com
Pine Beach, New Jersey
Striving to live "Aloha"
---
---
Aluminum saildrive is pitting; is copper bottom paint the problem?
November 15, 2016
I use copper based antifoul paint on the hull of my sailboat. At the end of season I see pitting on the boats aluminum lower saildrive unit and the aluminum prop. I use magnesium anodes, and they show significant galvanic reaction. What do I need to do to reduce the pitting on the aluminum saildrive and prop?
P.S. the boat is used in a fresh water lake.
Rick
RA Swinton
- Orillia ON Canada
---
November 2016
Hi RA. One necessary step is to make sure there is no metallic connection, if that's possible to arrange, from the copper-based paint to the aluminum because that would definitely cause galvanic corrosion.
Antifoul paint is often deliberately ablative; but whether that actually means in practice that the aluminum is going to find itself surrounded by copper ions that cause it to pit, I don't personally know. Can you consider painting the aluminum saildrive and prop (not with copper based paint!), or is that a problem?
BTW, I didn't think ablative paint was required in fresh water in most cases, although low copper content paint is used :-)
Regards,
Ted Mooney, P.E. RET
finishing.com
Pine Beach, New Jersey
Striving to live "Aloha"
---
November 16, 2016
Q. The aluminum prop and saildrive leg are annually cleaned up and painted with OMC zinc based primer and marine enamel.
The pitting problem persists. The copper anti-foul paint is not applied to the aluminum parts.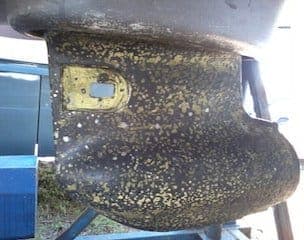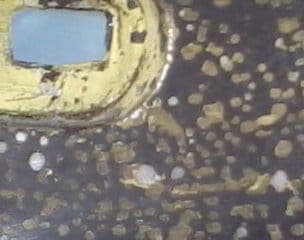 Here is a photo of the saildrive leg showing the pitting. The prop has similar pitting.
RA Swinton
[returning]
- Orillia ON Canada
---
January 1, 2017
A. Hi RA,
I'm sorry to hear of this problem. I agree with Ted and there are many possibilities to investigate. Priming and painting pitted parts as depicted in the photographs is dicey at best. Much prep work such as sanding is needed and the first layer of primer needs to be applied deeply into the pits if possible. Additional primer coats are likely needed. Apply primer in a dry environment. The primer must not be left on the parts for a long time without the top coat application. Top coat should be applied immediately after final primer coat is sanded and cleaned.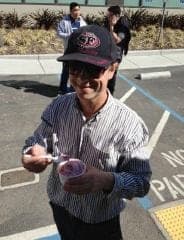 Blake Kneedler
Feather Hollow Eng.
Stockton, California
---
January 4, 2017

Thanks for the input information.
I will be cleaning and refinishing the aluminum saildrive leg and will apply less copper based anti fouling paint in the vicinity of the saildrive leg.
I also plan to add more magnesium anodes to increase the effective surface area for sacrifice.
RA Swinton
[returning]
- Orillia, ON Canada
---
---
May 30, 2017
Q. Good morning
On an algae-resistant shingle roof (partial copper granular) that drains into an prefinished alum. .032" gutter, should I be concerned with galvanic action?

Is there a corrosion possibility from the rain run off-from a copper roof into a prefinished alum. .032" gutter ?
ed wloszek
cass - Detroit, Michigan
---
May 2017
A. Hi Ed. Most of my roofs seemed to lose granules, which collected in the gutters. If a significant number of these granules were copper rather than aggregate, you certainly have the potential for corrosion of the aluminum. However, in your favor is that rainwater is highly non-conductive, and that the surface area of copper granules should be quite small compared to the surface area of the aluminum. I think there is a possibility of pitting of the aluminum but little likelihood of it actually being a problem. But guesses aren't the equal of experience, so you should see if any evidence-based white papers on the subject are available. Good luck.
Regards,
Ted Mooney, P.E. RET
finishing.com
Pine Beach, New Jersey
Striving to live "Aloha"
---
---
Aluminum gutter pinholes
June 16, 2017
Q. I have a problem with corrosion on aluminum 10 year old gutters. I live on the water in Oceanport NJ. Recently we noticed corrosion on some of our gutters on our home we built in 2006. The outside bottom of some of the gutters have large areas of corrosion showing through the finish paint and many pin holes.

The only copper we have is flashing, but a gutter company I spoke with says the salt water air (we are directly on the water) is reacting with the runoff from the flashing to form a battery and causing the corrosion. The corrosion is happening on a few but not all our gutters.

I would think that the aluminum in some of the gutters is faulty and not related to our location, etc.

Thoughts?
Bob Kelly
Home owner - Oceanport, New Jersey USA
---
---
October 12, 2017
Q. I have a brass component coming in contact with aluminium. I understand this will cause galvanic corrosion between the two. Will Nickel plating on the brass component prevent the same?
Mihir Bajekal
- Mysore, Karnataka India
---
October 2017
A. Hi Mihir. Nickel plating won't help much, but Chris Snyder says tin plating will help significantly and I believe he is right on.
Please take the time to provide the full details of your situation for better, more enthusiastic answers. Thanks!
Regards,
Ted Mooney, P.E. RET
finishing.com
Pine Beach, New Jersey
Striving to live "Aloha"
---
---
February 18, 2018
Q. I have an old outboard motor with a 1/4" threaded brass plug in the aluminum lower unit. The plug is used to fill the lower unit with grease. It's been in there a while.
When I tired to remove it, the plug is frozen in place. Is there an oxide or other material formed between the brass and aluminum that could possibly be dissolved with a liquid solution? or do you have any suggestion as to how to remove the plug? It's the slotted screw that is now stripped.
Matt Curtin
Curtin marina - Beverly, New Jersey
---
February 2018
A. Hi Matt. Aluminum is a great material in a lot of ways, but aluminum threads are a misery. I've hacksawed aluminum hose fittings off of brass bibs, struggled with snips and pliers getting old bulbs out of lamp sockets, put an aluminum key into a lock with aluminum pins, instantly rendering it non-removable.
You can try WD-40'ing and patiently tapping for 5 or 6 days, but I think you'll end up drilling out the brass and re-chasing the threads in the housing. There are theoretically some special acids (chromic-phosphoric) that can dissolve aluminum oxide without much damaging aluminum, but I doubt that you'd find it practical, and chromic acid is a toxic carcinogen you may not even be able to buy anyway.
Regards,
Ted Mooney, P.E. RET
finishing.com
Pine Beach, New Jersey
Striving to live "Aloha"
---
February 19, 2018

Ted, thanks for the answer. That was exactly what I was hoping for. Fortunately my retired mechanic came by and we put heat from a torch on the aluminum around the brass plug, and used an impact screw removal screwdriver to carefully and slowly unscrew the plug.
But I'll remember your aluminum oxide solvent for next time. Thanks again. And if you're ever near Burlington, stop in our restaurant on the river and I'll buy lunch.
Matt curtin
[returning]
Curtin marina - Burlington, New Jersey
---
February 2018
Glad to hear it, Matt. I have heard of using heat, but if I had thought of it I'd probably be a bit afraid to suggest it in a unfamiliar circumstance. Dutch Treat would be fine -- I really need to get a map and some stick pins and plan a road trip to visit the people I "meet" here :-)
Regards,
Ted Mooney, P.E. RET
finishing.com
Pine Beach, New Jersey
Striving to live "Aloha"
---
---
March 5, 2018
Q. There was a thread that wasn't answered previously about copper tubing and aluminum fins. I want to understand why there is such negative marketing for metal (copper/aluminum) solar pool panels. I have 4 very small pin hole leaks after 20 years ( I had to remove to replace my roof) but was told they may have been created due to the panel freezing and not draining. All 4 pin holes are all just about equally in the middle of the tubing. Every company I've talked to in San Diego, Orange,LA and Riverside County will only install this plastic stuff. BTU transfer per square foot is pretty pathetic and expensive for what you get to boot. I'm really not convinced metal is not the best material to use.
Mike Root
- LAGUNA NIGUEL, California
---
March 2018
A. Hi Mike. Countless thousands of miles of aluminum-finned copper tubing has been used for baseboard heating in homes, and on home air-conditioning compressors and evaporators. If your roof-top heater lasted 20 years it's understandable that you prefer a metal replacement rather than a plastic unit.
I know nothing of this subject, but googling produced Sun Ray Solar in El Cajon as a supplier of copper/aluminum rooftop pool heaters.
Regards,
Ted Mooney, P.E. RET
finishing.com
Pine Beach, New Jersey
Striving to live "Aloha"
---
March 5, 2018

That is only one I found and he manufactures, doesn't install. I had to reinstall my old panels myself with a friend. I plan on using his panels in the near future. Just curious technically why this is such an issue. Maybe I'm just a little tainted but it seems like shipping costs and profit margins for the plastic material is the driving factor. I'd have to cover my whole roof with plastic panels to get the same BTU transfer as from the 9 copper/aluminum panels I have now. I'm sticking with metal. Thanks
Mike Root
- Laguna Niguel, California
---
---
February 27, 2018
Q. We have installed aluminum doors over copper door pans separated by a bituthene membrane. Is there any chance of corrosion if the materials are separated?

Thanks
Alfred Seccombe
- Carmel, California, USA
---
March 2018
A. Hi Alfred. Galvanic current cannot flow through an insulating membrane, so you will have no galvanic corrosion. But all non-precious metals, including aluminum, corrode eventually. Presumably the door is anodized, clear coated, or powder coated to forestall corrosion.
Regards,
Ted Mooney, P.E. RET
finishing.com
Pine Beach, New Jersey
Striving to live "Aloha"
---
---
March 14, 2018
Q. Hello, I have been asked to design a bird feeder for university I am planning on making mine out of Copper and Aluminium. I will be using plastic o-rings and washers to screw the pieces together, will this be okay to do so? So long as the Copper and Aluminium is not touching one another in any way?

Thank you.
Sean Malto
- Kansas City, Missouri, United States
---
March 2018
A. Hi Sean. Right, you cannot have galvanic corrosion between the two metals unless there is a metallic path between them to carry an electrical current.
Regards,
Ted Mooney, P.E. RET
finishing.com
Pine Beach, New Jersey
Striving to live "Aloha"
---
---
September 6, 2018
Q. Hello, I have a 6061 Aluminum cooling channel that has an OFHC 101 Copper plate fastened to it. Water is typically used as the coolant. I am seeing degradation of the aluminum. It would be difficult to coat the copper plate so can someone recommend a plating on the aluminum to keep it from the galvanic corrosion.
Mark Bernick
- Duquesne, Pennsylvania, USA
---
September 2018
A. Hi Mark. Aluminum can be zincated then copper plated, which should minimize or eliminate any galvanic reaction.
Regards,
Ted Mooney, P.E. RET
finishing.com
Pine Beach, New Jersey
Striving to live "Aloha"
---
September 10, 2018

Thanks Ted, I will give that a try.
Mark Bernick
- Duquesne, Pennsylvania USA
---
---
November 20, 2018
Q. I, mistakenly, wrapped aluminium foil tape on copper pipes for insulation (the pipes carry hot and cold water). Apparently, that won't insulate it one jot! I'm now going to lag the pipes with recommended foam lagging. Can I lag over the existing aluminium coating or should I take it off (painstaking to do as it's well glued on). If I don't take the aluminium tape off is there a risk of galvanic corrosion of the copper pipes?
Syed Gilani
- London, England, United Kingdom
---
November 2018
A. Hi Syed. The aluminum foil was no help, but I don't think it will be a hindrance. Aluminum is so active and copper so noble that I would not expect the aluminum foil to hurt the copper at all.
Regards,
Ted Mooney, P.E. RET
finishing.com
Pine Beach, New Jersey
Striving to live "Aloha"
---
November 20, 2018

Huge thanks for the prompt reply Ted, enormously appreciated :-)
Syed Gilani
[returning]
- London, England, United Kingdom


If you have a question in mind which seems off topic, please Search the Site