60,000 Q&A topics -- Education, Aloha, & Fun
topic 7794
Zero Discharge and Energy Efficient Plating and Cleaning Shop
2001
I am investigating zero discharge and energy conservation measures for a large industrial plating and cleaning shop. Currently, there are open tanks with an air cover, a very energy intensive process. And, the rinse tanks do not cascade nor have any filtering.
What is the current accepted setup for such a shop that so that energy is conserved (covered tanks, energy efficient rectifiers and equipment) and for movement to zero discharge(plating tanks, cleaning tanks and rinse tanks - filtration that works?)....
Sincerely,
Raymond Paulson
-Navy - San Diego, California, USA
---
2001
Hi Raymond,
I know zilch about proper liquid filtration systems but a little about ventilation and plastics.
Your mention of 'open tanks with an air cover' is confusing, to me, anyhow. I'm not sure what you mean. However, you do go on to talk about covered tanks.
Wherever possible, use tanks that can be covered. Sometimes you have to deal with existing tanks that are perhaps too large for the parts being currently processed but which need to be ventilated.
Consider, please, SHROUDING those tanks to suit the part sizes. This will vastly reduce the airflow requirements, sic. energy.
There is a book, a Ventilation Manual that, if you are designing systems, you must have. An absolutely excellent source of reference on airflows, fume hood designs, etc. It is called INDUSTRIAL VENTILATION, a manual of recommended practice.
However, many airflow calculations have been contributed by engineers who like to 'play safe' and don't consider energy costs. I have often 'dropped' airflows by 20% or more but consider a very good fume hood design to be of paramount importance.
That book will also state that very long hoods, i.e., over l0 feet, should have multiple outlets and perhaps internal guide vanes. There they err. One can make SIMPLE 30 foot or longer hoods with a SINGLE outlet, virtual perfect slot distribution velocities and certainly NO guide vanes. This saves the end user quite a bit of $$$, too.
You cannot expect to get an absolute zero discharge on any chemical emission, ditto for cars, ditto for french fry establishments. Nevertheless, one should strive to achieve a reasonable perfection bearing in mind not only initial but also operating costs. Even stack design plays a part.
Lastly, it depends WHERE this plant is. An energy saving was made in Canada (Court Industries, St. Catherines, Ont) where although one year the heating costs went up, theirs didn't. They had a high ceiling and obviously heat rises. So they used the 'Greenhouse' design of a polyethylene bag type ducting which has a push fan. When 'on', the bag opens up and the hotter ceiling air, in this case, was vectored downwards ... which made the workers warmer in winter, too. Super low cost idea.
Anyhow some food for thought, perhaps.
Cheers !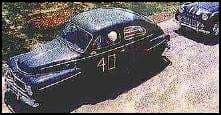 Freeman Newton [dec.]
White Rock, British Columbia, Canada

(It is our sad duty to advise that Freeman passed away
April 21, 2012. R.I.P. old friend).
---
2001
I found some hollow plastic balls that are made to insulate a liquid or to slow down it's evaporation. They float on the surface so this would be one way to cover the tank somewhat and still allow the parts to be dunked without any other mechanism. I bought mine from Mcmaster-Carr but I'm sure they're available from other suppliers. If instead of round they were made in a multi-faceted shape they would probably seal better.
David Domm
- Rochester NY USA
---
2001
Allow me to immodestly suggest that a good place to start on modernization of plating shops is with my article on the subject :-)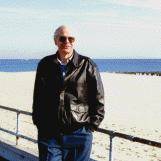 Ted Mooney, P.E.
finishing.com - Pine Beach, New Jersey
Striving to live Aloha