60,000 Q&A topics -- Education, Aloha, & Fun
topic 7428
Sealing Question On Mil-A-8625 Type Three Class Two Anodizing
A discussion started in 2001 but continuing through 2019
2001
Q. I know that type three class one doesn't require sealing, where the main function is abrasion or wear resistance is the main function, but if a dye color is requested, as in class two, is it suppose to be sealed to meet Mil-A-8625 [link is to free spec at Defense Logistics Agency, dla.mil] type three class two requirements?
I also understand that mid-temp. nickel acetate sealing brings down the strength of the hard coat finish somewhat, which is the only type of sealing we have in our facility. Would we require an alternative seal, no seal or our existing seal to meet the above specifications for hard coat die coloring?
Your response would be greatly appreciated. Thank You!
Charles Schwartz
- Madison Heights, MI USA
---
2001

A. If a Type III coating is to be dyed, then it must be sealed for good performance. The type of seal used will affect the performance characteristics of the resultant oxide as different solutions "seal" the anodic oxide in different ways. Hydrothermal seals (which include Hot DI water sealing and a mid-temp nickel acetate seal) hydrate the aluminum oxide (Al2O3) to a pseudo boehmite (Al2O3.H2O) structure. Boehmite is much softer than aluminum oxide so the wear resistance of the anodic oxide is reduced when you use a hydrothermal seal. However, a recent study "Performance Results for Sealed Type III Anodic Oxides" SUR/FIN 2000 Conference, Chicago, Illinois reported that the hardness of the oxide was not affected by hydrothermal seals.

When you refer to strength in your question, it is unclear whether or not you are talking about hardness or wear resistance. Other seals that physically plug the pores, such as sodium silicate, dichromate, and nickel fluoride do not decrease the wear resistance as dramatically as a hydrothermal seal. It is possible to use the nickel fluoride ('cold') seal on dyed work and thus reduce the negative effects that the seal process has on the wear resistance. Most manufacturers of cold seals recommend a short (ca. 1 minute) immersion in hot water or a mid temperature nickel seal after the cold seal to 'activate' the cold seal.

Tami Westre




- Minden, Nevada





---

2001

A. Yes, a seal would be required for a dyed part...if not sealed, I'm sure the color would fade quite rapidly, and be susceptible to staining.

You are correct, sealing will reduce the abrasive properties of your coating...the higher the seal temp...the more reduction in that property. But, at the same time, the higher the seal temp, the better your corrosion resistance will be. So...it's kind of a trade off...

I would find out the function of these parts, and seal accordingly. We do both Nickel Acetate sealing, and boiling DI water sealing in our plant... and for most parts...the mid-temp Nickel Acetate seal is adequate.




Marc Green




anodizer - Boise, Idaho




---
2001
A. Tami,
There was an article in Metal Finishing Magazine (free plug*, Ted), I believe it was towards the end of last year, where a couple of your co-workers had done studies on different methods of sealing. Unless I completely misunderstood the article, the results showed different than what you are saying this recent study says. I tend to agree with your 1st statement, Tami...but I'd love to see a copy of that recent study. I've been to Metalast's website, but saw no e-mail link to your name, so I'm not sure as how to contact you for a copy, should I call? And.. why do you think that your co-workers results varied from this paper presented at the Sur/Fin Conference?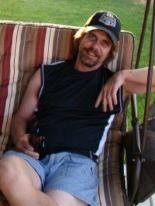 Marc Green
anodizer - Boise, Idaho
Ed. note: the paper Mr. Green refers to is "Sealing Processes of Anodic Coatings--Past, Present and Future" by Ling Hao and B. Rachel Cheng, published in the Dec. 2000 issue.
* - Although Ted Mooney contributed a monthly column to Metal Finishing magazine for several years, there is no relationship between finishing.com and Metal Finishing magazine.
---
2001
A. Hi Marc,
I have read Tami's and your comments on the sealing issue and reviewed Ling and Rachel's article as well. I am pretty confident that the wear resistance results presented in the article are fully consistent with Tami's comments and in agreement with your comments, too.
I would like to confirm that hydrothermal sealing and chemical impregnation have different effects on the wear resistance of anodic coatings on aluminum, as Tami addressed. It should be pointed out that hardness is different from wear resistance in physical nature. The effect of sealing on hardness of anodic coatings on aluminum was not covered in the article you mentioned. The effect of sealing on hardness is not necessary to be parallel to that on wear resistance.
Regards,
Ling Hao
- Grand Rapids, Michigan
---
2001
A. In response to Charles's original question, no. Per Mil-8625F, loosely quoted ,"Type III coatings shall not be sealed" ... "unless the contract or purchase order specifies." (3.8.2 of Mil-8625F.)
In reality there are many jobs that require seal of Type III Anodize, but it is the decision of the purchaser and not the job shop to make. Call your customer and give them a choice, maximum abrasion resistance or color longevity?
Bill Grayson
- Santa Cruz, California, USA
---
---
July 16, 2013

-- this entry appended to this thread by editor in lieu of spawning a duplicative thread
Q. Good Afternoon,
I apologize if I am asking a question that has already been answered.
I have a large (20" x 30") .125 thick Aluminum plate that I am having Hard Coated.
My customer will be sliding prepackaged food across this surface in boxes and in wraps,
Also there will be Infrared light on the plate heating it to as high as 170 °F.
my supplier is recommending a Nickel Fluoride sealing, my previous supplier used Nickel Sulphate seal. My research led me to believe that Nickel Fluoride sealing will reduce the wear resistance less than a hot seal, but We have had a couple of issues with Crazing of the surface. So my question is
(1) Will a Nickel Fluoride sealed Hard Coat be more prone to Crazing that a Hot Sealed.
(2) Would you recommend using a Nickel Sulphate Seal in an area were there could be Food Contact.

Thanks in advance for your help, have a good day
Craig Glaze
designer - Dallas, Texas, USA
---
---
MIL A 8625 Type 3 Class 2 fading issue
April 9, 2019
Q. I am an engineer and facing issue with hard coat MIL A 8625 Type 3 Class 2 aluminum parts fading issue which are exposed in sun. Parts getting faded within a month.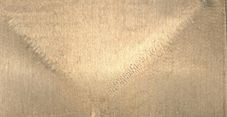 HA 25µm Black dye

HA 80µm
I decided to remove the Black dye from specs & made it natural anodized gray color with 3 mil coating thickness, but same bronze color sort of fading appeared in UV A test after 100 hours.

The sealing is mid temp (60-70 Deg C) 5% nickel acetate sealing for 40 min. I am thinking to do it hot DI water sealing at 90 Deg C for about 2 hours. or should I go with cold nickel fluoride seal?

Another option is to do a final PTFE coat on the part.

An alternate is to have electrolytic coloring after anodizing. What should be the anodizing thickness for Electrolytic coloring.

Sorry for long post but really struggling with the problem & appreciate the suggestion.

Thank you

Akhil
Akhil D
- India
adv.
Disclaimer: It's not possible to diagnose a finishing problem or the hazards of an operation via these pages. All information presented is for general reference and does not represent a professional opinion nor the policy of an author's employer. The internet is largely anonymous & unvetted; some names may be fictitious and some recommendations may be deliberately harmful.
If you need a product/service, please check these Directories:
JobshopsCapital Equip. & Install'nChemicals & Consumables Consult'g, Train'g, SoftwareEnvironmental Compliance


---
©1995-2020 finishing.com, Inc., Pine Beach, NJ - About finishing.com - Privacy Policy
How Google uses data when you visit this site.