topic 7336
Looking For a Way to Bronze Baby Shoes Too Old for Electroplating
(2001)
RFQ: To whom it may concern,
I have a pair of baby shoes from 1914 - family heirlooms.
I have tried to have them bronzed the traditional way - electroplating & was advised I cannot due to the age of them. I had sent them to the company & they were sent back to me.
I am looking for a company / kit who does a kind of shellacking (may be wrong spelling sorry) process & then the bronze is painted on. Hopefully this is possible to keep them in the family & pass them onto our first child who is due +.
If anyone has any information I would greatly appreciate it.
Thank you for your kind attention and anticipated help in this matter.
Sincerely,
Denise McRonald
New Jersey - USA
---
(2001)
Q. Somebody please help me understand Denise's situation.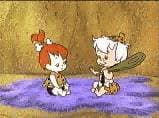 What do we mean that they can't be electroplated because they are too old? Rocks have been plated which were formed eons before Pebbles & Bam-Bam were fitted for their first shoes. What exactly is it about old baby shoes that would render them unplateable?
Ted Mooney, P.E.
finishing.com
Pine Beach, New Jersey
---
(2001)
A. The age of a shoe, or any other item for that matter, generally is unimportant if it is going to be electroplated. We have bronzed shoes dating back to the mid 1800's with beautiful results. Plating the shoe is about the only way to stop the deterioration and preserve what is left of the shoe.
Annie Mitchell
San Dimas, California, USA
---
(2002)
A. Hello,
It doesn't matter when the shoes were made, it can be electroplated in bronze. I have been bronzing baby shoe for over 12 years, no matter how old the item is.
Ken Osborn
Ontario Canada
---
(2003)
A. Plating very old shoes. We have plated almost "everything". Shoes made back 100 years ago, or so, or normally made of leather,..and most will be very brittle, and when you try to shape them, they may break like a cracker. This of course would make it hard to "shape". But . . they can be shaped easily by "wetting them" with water. Once they are wet, they will bend easily to come up with the shape you want. Then, proceed to process as you normally would any shoe.
Dallas Nichols
- Sebring, Florida, U.S.A.
---
August 2, 2011
RFQ: I have had same problem as the original poster. Shoe was sent in to be bronzed, and sent back as the company stated it was too old and may be damaged. Can someone give info on where I may be able to get this done. Thanks!
Denise Nall
- hutchinson, Kansas usa
---
May 30, 2012
RFQ. I would like to have 2 baby bronze shoes restored. Do you have a store in New Jersey? THANK YOU.
PLEASE HELP
BERTHA KEMP
- IRVINGTON, New Jersey
----
Readers: our advertisers make this site possible for technical information exchange & camaraderie; they will contact the inquirers privately regarding any commercial needs. Please appreciate that the site would drown in spam overnight if we posted offers to sell from people paying nothing.


This public forum has 60,000 threads. If you have a question in mind which seems off topic to this thread, you might prefer to Search the Site
Disclaimer: It's not possible to diagnose a finishing problem or the hazards of an operation via these pages. All information presented is for general reference and does not represent a professional opinion nor the policy of an author's employer. The internet is largely anonymous & unvetted; some names may be fictitious and some recommendations may be deliberately harmful.
If you need a product/service, please check these Directories:
JobshopsCapital Equip. & Install'nChemicals & Consumables Consult'g, Train'g, SoftwareEnvironmental ComplianceTesting Svcs. & Devices


---
©1995-2018 finishing.com, Inc., Pine Beach, NJ - About finishing.com - Privacy Policy
How Google uses data when you visit this site.