Not a lecture hall but a roundtable with a seat for you!
60,000 topics spanning 36 years. Education, Aloha, & Fun
topic 7152 p.2
Plating onto Magnesium? Q&A's
---
< Prev. page (You're on the last page of the thread)
---
A discussion started in 1995 and continuing through 2020 so far.
Adding your Q. / A. or Comment will restore it to the Current Topics page
2001
Q. I am looking for a general guideline, or outline, of all the possible alternatives for coating and finishing magnesium alloys. Our goal is to use magnesium as a base metal for some of our products, which are designed to be both aesthetically pleasing and corrosion resistant.
The products will have potentially intricate design detail, and we will need to offer metallic finishes, dyed metallic finishes, and painted surfaces. There will potentially be dissimilar materials, so protection from galvanic reactions will be necessary.
A spread sheet of the possibilities would be nice, if anyone has one--or direction to a good resource on magnesium finishing would be very helpful. We would like to put together a test plan to evaluate all, or as much of it as possible, that is out there to help guide our decisions. At this time, cost is not an issue.
Davin S
[last name deleted for privacy by Editor]
Oakley - Foothill Ranch, California
---
2001
A. I reviewed some early work in "Finishing of Magnesium"


Tom Pullizzi
Falls Township, Pennsylvania
---
2001
A. Magnesium has been around a long time, Davin, but with the explosive growth in cell phones and portable electronic devices, interest has certainly been renewed!
Tom Pullizzi put together his excellent "Finishing of Magnesium"; Fred Pearlstein, in his usual fine style, covered anodic coatings for magnesium in "Selection and Application of Inorganic Finishes" in the March 1979 issue of Plating & Surface Finishing, discussing them as both final finishes and bases for paint. He found them to be "considerably more protective" than painted conversion coatings.
Another possibility is electroless nickel plating, mentioned earlier in the thread.
Finally, magnesium can be electroplated with any plateable metal you wish ... although the sequence to get there can be complex :-)

Good luck.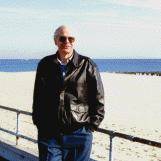 Ted Mooney, P.E.
finishing.com - Pine Beach, New Jersey
Striving to live Aloha
---
2001
A. Try the ASM Surface Engineering Handbook, it has a complete chapter on Magnesium surface treatment.
Good Luck.
S. Y. Yuen
- Hong Kong, China
---
2001
A. Dow Chemical Co. did much of the early work on finishes for magnesium. Their handbook, "Magnesium Finishing", although old and out of print, is still a coveted bible to many finishers. It covers cleaning, etching, conversion coatings, anodizing, and plating. These Dow coatings are still widely used in industry today even though Dow has exited the business and the handbooks have not been available for many years. Recently, new anodic coatings have been developed for magnesium. These offer improved corrosion and wear resistance over those older coatings at competitive costs.
adv.
Magoxid-Coat®,produced in the United States, by Luke Engineering is one of these coatings.
Chris Jurey
, Past-President IHAA
Luke Engineering & Mfg. Co. Inc.

Wadsworth, Ohio

---
2007
A. Mg alloys can be protected in salt spray environment with pure aluminum coatings. Scribed samples coated with Al have survived ASTM B117 [affil. link to spec at Techstreet] tests of up to 196 hours. This contrasts to less than 20 hours for the standard conversion coating. Still the coating must be completely hermetic, as the galvanic potential between Al and Mg is considerable. Thus the complex shape of a product could be a problem.
Howard Gabel
- Santa Barbara, California, USA
---
---
2003
-- this entry appended to this thread by editor in lieu of spawning a duplicative thread
Q. Can anyone help with a prepping process for electroless nickel on magnesium? I understand that magnesium does not react well with any acids. I currently am plating nickel on aluminum. Can magnesium be processed on this line?
Regards,
Casey Weizel
- Minneapolis, Minnesota, U.S.A.
---
A. Hi, Casey
If the line includes zincating and an alkaline nickel strike, I think there's a good chance. Best of luck.
Regards,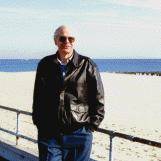 Ted Mooney, P.E.
finishing.com - Pine Beach, New Jersey
Striving to live Aloha
---
---
2003
-- this entry appended to this thread by editor in lieu of spawning a duplicative thread
Q. I hope to know about plating methods on magnesium. Could you tell me the plating methods?
Looking for good answer....
SE DO JANG
- ANSAN, EE, KOREA
---
2003
A. Magnesium can be plated by either using the zincate route or by direct plating. The zincate path uses an alkaline cleaner, followed by a chromic acid dip and another dip in phosphoric acid and fluoride. This is followed by a fluoride loaded zincate bath and Rochelle copper to about 5µm. The magnesium is then plated in electroless nickel.
The direct plating path is an alkaline soak, followed by a dip in 150 g/l CrO3 with a proprietary additive. This is followed by another dip in 15% HF at 25 °C and direct electroless nickel. The direct electroless nickel is a mixture of NiCO3/HF/ citric acid/NH3HF/ sodium hypophosphite/ NH4OH at about 85 °C

Trevor Crichton
R&D practical scientist
Chesham, Bucks, UK
---
2003
Q. Thank you for the answer but I don't want to use HF. HF and NH4HF are very dangerous chemicals.
I'm looking for another methods.
Have a good day!
SE DO JANG
[returning]
- ANSAN, EE, KOREA
---
2003
A. Mr. Crichton is correct. Magnesium is a highly reactive metal and your ordinary cleaning and deoxidizing solutions cannot be used for magnesium. All the job-shop platers that I came in contact with use fluoride base predips, and use special electroless nickel containing fluoride to improve adhesion.
June Kim
fine chemicals - Incheon, Korea
---
---
Copper Plating on Magnesium is Blistering
2005
Q. We are plating electroless nickel over copper-plated AZ-31B magnesium alloy. We've plated a certain machined housing about ten gajillion times and cannot get rid of the blistering problem. Same alloy, same customer, different housing and we have no blisters. We're degreasing with an alkaline cleaner, pickling with chromic acid solution (180 g/L CrO3), followed by an ammonium bifluoride/phosphoric acid activating solution, sodium phosphate/sodium carbonate/sodium fluoride "seal" and a fluoridated zincating process using zinc sulfate, sodium carbonate, sodium fluoride; pretty much the usual suspects, with the zincate temperature at 135 - 150. Any ideas on what we can do to get rid of the blisters? Is there a machining lubricant that is creeping out of the surface grain? I'm at my wit's end.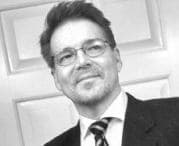 Randall Fowler
- Fowler Industrial Plating, LLC
Cleveland, Tennessee, USA
---
2005
A. My guess is that the parts that blister have porosity. the smallest pores are often the worse because they entrap the first liquid they see. I suggest you try as the first step Hot, DI water (Higher temperature than any other step in the process) about 30 seconds. Hot water will fill the pores and remain there throughout the processing, we hope.
If the parts have oil, a very light solvent followed by an alcohol rinse and dry. Then Hot DI water, etc. This process works well for castings of most metals.

Don Baudrand
Consultant - Poulsbo, Washington
(Don is co-author of "Plating on Plastics"
[affil links to: Amazon ... AbeBooks ])
---
2005
A. You said same alloy, same customer, different housing, no problem. How about the casting process and practice? Is it a fact that both parts are cast in the same way? Or could it be that one is cast in a permanent metallic mold and the other is sand cast? Or one needs a mold release because it's hard to eject and the other one ejects beautifully? Also, your suspicion of a cutting fluid contamination makes sense if it's not used in the part that gives no problem.
Guillermo Marrufo
Monterrey, NL, Mexico
---
2005

Thanks to both of you for your advise. Our QC manager talked to the customer about the molding/machining process and we incorporated a hot DI and alcohol submersion procedure. End result; the parts were accepted. Once again, thanks a lot guys.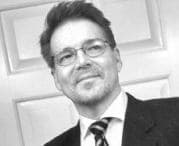 Randall Fowler
- Fowler Industrial Plating, LLC
Cleveland, Tennessee, USA
---
---
Is platinum the best plating for magnesium alloys?
2006
Q. Dear Sir

I would like to know the best coating material on Magnesium alloys (AZ91D). Take for instance Nickel and platinum: what would be a best candidate for coating in characteristics and cost.

Yours,
Rasitilo Makgobela
Student - South Africa
---
2006
A. It is usually not possible to pick the best coating, Rasitilo, without considering the full host of circumstances & conditions. But nickel may as a general rule be more appropriate than platinum because, among other things, platinum is a precious metal more costly than gold, whereas nickel is not a precious metal. Some magnesium cell phone housings have been electroless nickel plated.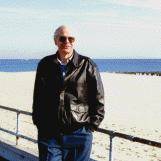 Ted Mooney, P.E.
finishing.com - Pine Beach, New Jersey
Striving to live Aloha
---
---
Hard chromium plating of magnesium
April 29, 2009
Q. I have some machined magnesium parts that have a critical ID that was machined oversize. We're considering having the ID's hard chromium plated and then grinding them to size. Is this possible? I'm not sure if the magnesium is compatible with the hard chromium bath/process. If it is, then is there a special process that should be followed to accomplish our needs?
Blaine B. Boyd
customer - Eastlake, Ohio, USA
---
May 1, 2009
A. Whatever you do, it needs the blessing of the customer before you spend money on the fix.
If it is less than 0.003" on the diameter (0.0015" per side), I would choose EN because it is very uniform and would require little or no grinding. For chrome, I would not use less than 0.015 per side as your grinding setup needs to be nearly flawless in alignment to the original grind. Chrome dog bones on the ends and you will have quite a bit of grinding to do. Your grinders must be familiar with grinding chrome or they will use the wrong wheel or take too deep cuts and the chrome will probably peel.
James Watts
- Navarre, Florida
---
May 8, 2009
A. Depending on the overall geometry of the part, how much metal you need to build-up and what your tolerances are, it might be possible to selectively brush plate that ID, perhaps even do it to size as-plated (no grinding or machining). The process is versatile and permits the deposition of a variety of metals whose chemical and mechanical properties can be selected to match or come closer to those of your base metal.
Guillermo Marrufo
Monterrey, NL, Mexico
---
---
Blister issue on cyanide copper plated magnesium AZ91D
July 31, 2009
Q. Currently I had tried copper-EN plating on AZ91D.But after go through the pre-treatment the blister were appear during the immersion in the cyanide copper bath.Can anyone please advise why the blister appear during copper plated.
YC. sam
plating shop employee - KL, Malaysia
---
May 26, 2011
A. Don't forget that magnesium is not aluminium and only in some physical properties (mechanics, melting point, etc.) are the two metals similar, but their chemistry is quite different. For this reason, performance finishing methods are different. On the market, there are some technologies able to offer 1000 hours, or more, of salt spray resistance (Tagnite, Keronite, Anomag, SweetMag).
Aurel Crisan
- Montreal, Quebec
---
---
November 5, 2012
-- this entry appended to this thread by editor in lieu of spawning a duplicative thread
Q. Will zinc immersion and copper strike make the surface of magnesium non-reactive so that I can coat other metals on it? I have tried with copper pyrophosphate, but it formed immersion coatings with zinc. Can you suggest some better methods?
Siddarth Kumar
- Wichita, Kansas, US
---
---
Prep for Electroless nickel on Magnesium castings?
January 23, 2019
Q. I am looking for a dependable procedure to prep Magnesium castings for subsequent electroless nickel boron plating.
Chris Hammer
- West New York, New Jersey usa
---
January 2019
-- this entry appended to this thread by editor in lieu of spawning a duplicative thread
A. Hi Chris. Years ago Atotech offered their MagENta process. They might still, or their competitors might offer one. You're doing nickel boron rather than nickel phosphorous, but still the SDS or tech data sheet might offer a hint.
Other than that, we appended your question to a thread where Trevor Crichton seems to offer an authoritative answer to prepping the magnesium, but it does require fluoride. Good luck.
Regards,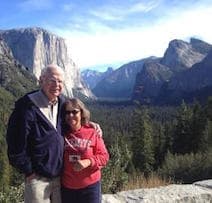 Ted Mooney, P.E. RET
finishing.com - Pine Beach, New Jersey
Aloha -- an idea worth spreading
---
---
November 25, 2019
Q. Hello everyone, I'm a hobbyist metal worker and looking into the idea of electroplating copper onto magnesium. Most of my electroplating experience is plating copper onto titanium, but if I understand things correctly my current method of using copper sulphate in a weak sulphuric acid solution will not work due to the magnesium reacting with the acid. I had thought of neutralizing the acid in the solution and make an attempt but thought I would post a question here beforehand.

Is there any way magnesium can be copper electroplated in a normal shop environment?
Neil Jenner
- Grande Prairie, Alberta / Canada
---
November 2019
A. Hi Neil. I'm certainly not going to tell you it can't be done; it cam. But it is very difficult from at least four different perspectives which might discourage a nobbyist:

first, it requires dangerous chromic acid and fluorides in the pretreatment cycle;

second, magnesium is such an active metal that you can't directly electroplate it, but must do an immersion plating of zincate on it first;
third, you can't plate acid copper onto the zinc because they are incompatible -- you must either use dangerous copper cyanide, or add the complexity of electroless nickel plating between the zincate and your copper;
fourth, the plating must be thick and pore-free or the magnesium will rapidly corrode because copper is so much more noble.
If you want to proceed anyway, you might get to a technical library for a copy of ASM Metals Handbook Volume 5, which has a 22-page chapter describing the difficulties and the solutions. Best of luck.
Regards,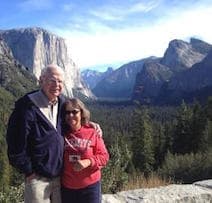 Ted Mooney, P.E. RET
finishing.com - Pine Beach, New Jersey
Aloha -- an idea worth spreading
---
September 4, 2020
Q. Hi everybody,
it is a while I've been working in decorative electroplating but never had the chance of using Magnesium as base metal: now the time has come and I have very little knowledge of this metal and its behaviour (I always worked with brass and zamak...).
What I would like to know, is whether it is possible to electroplate magnesium, and what would be the pretreatment needed to get the surface activated (as I suppose it is similar but not equal to aluminium?), then which plating steps are the most convenient.
Another thing I would like to know is what happens if the coating gets damaged and the magnesium underneath gets exposed.
Thank you so much for all the help you can give me about this subject, reference links to further explanations would be much appreciated!
Thanks again,
Elena
Elena B.
- Vicenza Italy