topic 7013
Jewelry Plating - Help Needed
(2001)
Q. We are a wholesale company currently importing "Chain by the Inch" and pre-made fashion/costume Jewelry from the USA. We have major problems with the gold wearing off the chain fairly quickly and the Nickel showing. This gives a dull finish and obviously unhappy customers.
We have some competition here in Australia which, when tested, appeared to have 40 mils gold with a Yellow bronze plate underneath. I believe that when the gold wears through, the Yellow Bronze still gives the appearance of the gold and the customers are generally none the wiser. This company's chains generally last 3 years of continual wear and this is the type of wearability we require.
I have just taken a quick trip to ASIA to source a supplier of raw brass chain and are awaiting shipment of a large order. We now need to get the plating formula up to spec to provide a very high quality fashion chain.
I have also been advised that if the gold wears down to the yellow bronze, it will tarnish very quickly. This does not seem to be the case with our competitors chain.
I have tried an acrylic sealant but this seems to give after a week or so and leaves the chain looking pretty ordinary.
If anyone out there could help me with some suggestions, it would be much appreciated and would help in establishing a leading company in fashion jewelry throughout Australia.
Regards
Wayne Singletary
- Australia
---
(2001)
A. You should be able to have the quality of plating you require produced in Australia. There are a number of high quality platers who can offer the finish you require. From your description you seem to be describing hard gold plating over a bronze undercoat.
Regards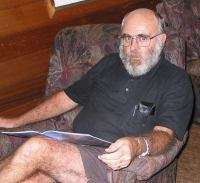 Bob Lynch
plating company
Sydney, Australia
---
(2001)
A. It seems to me that you are using soft gold. This, I suspect, is very pure, so it will be both economically and technically beneficial if you use a hard gold bath. This will increase the wear resistance of the gold overlay and reduce the amount of expensive gold being deposited.
Alternatively you can coat the chain in titanium nitride; this is a very hard (typical 2,200Hv) gold coloured material that also offers good wear resistance. It is deposited by vacuum techniques. The titanium nitride can then be plated with gold or a gold alloy to give the gold surface. The beauty of this is that the titanium nitride is a (relatively) rough deposit and the gold infills the valleys in the TiN. As the gold wears off the outer surface, the peaks of the TiN are exposed, thereby reducing the wear rate and maintaining the gold colouration.
One other thing strikes me; as you are probably aware, it is now illegal to sell jewellery in Europe that allows the release of nickel at a rate of more than 0.5ug/cm2/week. This is because of the high rates of dermatitis and allergic sensitivity caused by nickel. By using nickel you are limiting your potential export market by a population factor greater than the USA. Europe is not the only economic zone concerned about nickel allergies, so it is probable that this nickel ban will become more widespread. Why not bite the bullet now and seek an alternative to nickel as a barrier layer? One recommended layer is copper-tin (bronze) and by choosing the right alloy mix, you should be able to get a "goldish looking" layer. However, the alloy composition of copper-tin varies with the applied current density, so you may suffer from colour variation of the Cu-Sn alloy. It also has another down side; I believe the only commercial solutions are based on cyanide. If anyone knows of a non-cyanide Cu-Sn bath, I would be very interested in further details.

Trevor Crichton
R&D practical scientist
Chesham, Bucks, UK


This public forum has 60,000 threads. If you have a question in mind which seems off topic to this thread, you might prefer to Search the Site