topic 700
SS416 Micro Deburring
(2001)
Q. I have a relatively small part with many complex, and tightly held dimensions/features. After machining, we tend to find very small (.001 or smaller) burrs along critical edges (of which there are many). We inspect under a microscope and correct by hand if necessary. Mat'l: 416 SS, annealed.
We currently bead-blast the part, but I am looking for a new process. We want a completely burr-free part.
I am considering thermal/flash deburring and electrochemical polishing, but am unfamiliar with state-of-the-art deburring technologies.
Any suggestions?
Devon Campbell
- Tucson, Arizona USA
---
(2001)
A. Devon: As usual, our friend Faraday has a lot to say about the effectiveness of electrolytic solutions to your problem. And as usual, a trial and error approach is the only true way to determine which is the most effective. Thermal deburr can be quite useful but sometimes "splatters" little balls of metal that are more troublesome than the burrs themselves.
Dan Weaver
- Toccoa, Georgia
---
(2001)
A. Size of part was not mentioned which eliminates a lot of guessing; however, I suspect it is somewhere around a 1/4" dia. or cube? We have processed heat sinks about this size, with about an 8 RMS overall using small mass finishing machines and dry organic materials. Still not sure this would work for you without more input such as RMS requirements or part configuration or holes?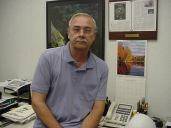 AF Kenton
Hatboro, Pennsylvania
---
(2001)
A. This is an application that should be tested in a Thermal Deburring process. The process will be the most effective and pre-setting the parameters should eliminate any splatter effect. The splatter effect is caused mainly from extreme amounts of chips or metal contamination.
Christopher Griffin
- Greenville, South Carolina USA
---
(2001)
A. Many smaller parts are being given fine finishes in centrifugal barrel equipment. CBF excels in many cases because of its ability to efficiently utilize very small dimensional media. You might consider sampling parts out to someone who specializes in process development for high energy mechanical finishing.
Dave Davidson
-Bartlett, New Hampshire
---
(2002)
A. We've been vibratory finishing 416 parts for 15 years. We use ceramic media and compound - we have a large bowl, several horsepower. Hope this helps.
Paul McKenzie
- Vancouver, Canada
---
(2003)
A. TEM, thermal energy method is commonly used on small intricate workpieces typical of screw machines. If the OD has critical surfaces it will most likely need fixturing to avoid nicks and dings from part movement upon ignition. If the wall thickness is sufficient it should not bother the tolerances. Thin walls in highly stressed components may move resulting in moving the part a few tenths.
ECD,electro-chemical deburring is very good for small intricate parts with close tolerances in that there is no heat or mechanical forces involved that could upset the part. It requires fairly complex tooling in that it is necessary to produce electrodes which mirror the part edges that require deburring. On the plus side the process is very fast, accurate, and can provide an edge radius.
AFM, abrasive flow machining, can also deburr such parts. It requires less tooling than with ECD and again there are no thermal or mechanical effects to alter the part. An abrasive laden viscoelastic "putty" produces a deburring effect only at the points of greatest restriction. As the media passes through a part and enters a narrow passage (your slots) the "putty" inherently stiffens causing a deburring effect at that edge. The greatest advantage for AFM is its ability to provide outstanding surface finishes and radiuses - superior to any conventional mechanical abrasive method.
These methods are available regionally across the USA on a subcontract basis. While still considered "non-conventional", they are now in wide use. The automotive industry uses TEM and ECD extensively, while the aerospace and die and mold industry favor the AFM method.
Jim Koroskenyi
- Irwin, Pennsylvania
---
(2003)
Thermal processing, or ECM could be very good options, Abrasive flow machining could be another. The use of each process would depend on the overall geometry and production volume of the part. Another consideration is the value of the part. If it is relatively low the process you pick may even depend upon how close you are to a contract shop able to process your components.
John Matechen
- Irwin, Pennsylvania
---
December 1, 2008
A. I am presently investigating finish and deburring processes for small delicate copper alloy pin contact and sockets diameters down to 0.4 mm, for these I have been recommended Electro-magnetic tumblers; depending on size of your components this may be worth looking at.
Paul Martin
Connector - St Leonards on Sea, East Sussex, England
---
January 13, 2009
A. I've sampled microblasting. It did a nice job of removing burrs, 0.003", on very small copper tube. I hope it helps. -George
George Vance
- Rock Hill, South Carolina


This public forum has 60,000 threads. If you have a question in mind which seems off topic to this thread, you might prefer to Search the Site