topic 6950
VAPOR DEGREASER: SHOULD WE USE TCE OR PERC?
(2000)
I AM TRYING TO DECIDE IF tetrachloroethylene (also known as perchloroethylene and commonly referred to as PERC) CAN BE USED INSTEAD OF Trichloroethylene (TCE) IN A VAPOR DEGREASER.
ACCORDING TO THE CANADIAN ENVIRONMENTAL PROTECTION ACT (www.ec.gc.ca/degrease/degrease.htm#BACKGROUND), PERC IS A BETTER OPTION THAN TCE BECAUSE IS NOT AS TOXIC AS THE TCE.
WE DEGREASE AND ANODIZE ALUMINUM CAPS FOR COSMETICS.
ANY OPINION WILL BE APPRECIATED. OUR COMPANY IS LOCATED IN RIO DE JANEIRO AND WE ARE VERY CONCERNED ABOUT ENVIRONMENTAL ISSUES.
RICARDO BRAKARZ
- RIO DE JANEIRO BRAZIL
---
(2001)
In the USA a few years back TCE was decided to be bad for human health. Many people switched to TCA, a very minor change. Then TCA was declared bad for the ozone and miracle of miracle at nearly the same time, the gods of government decide that the lab rats liver does not function the same as a human one and that TCE is not "all" that bad.
Perc requires some changes in your degreaser to use it. Its boiling point is higher so you have to reset the safety thermostat as well as the main thermostat. This requires that you also put more heat into the system as the "latent heat of vaporization is higher". If you had 12 KW with TCE, you probably would need 15 KW with perc. This is from a long long time ago memory, so check the actual numbers with the Mfgr. of your unit.
A fringe benefit is that it is easier to knock down the vapors at the top of the tank, so it should use less solvent.
A negative point is the amount of heat that the parts absorb. Costs more. Also, if it does not completely remove all of the "dirt" on the part, the higher temperature has a greater tendency to bake on.
If you were removing heavy oils or masking wax, I would certainly recommend perc. If not, it is a tossup. Only testing the process will yield the manufacturing answer. If you really tweak the system and follow all of the good practice rules, you definitely should put less organics into the atmosphere PROVIDED your parts do not "cup" the condensate.
James Watts
- Navarre, Florida
---
(2001)
If environmental impacts are your biggest concern, have you considered using a alkaline aqueous cleaner? There are many products available that do a good job removing light oils from aluminum parts, with little or no impact on the environment. Our company has made the switch to aqueous cleaners for our anodizing line many years ago, and its had no impact on quality, and eliminated the hazardous waste generated by using a vapor degreaser.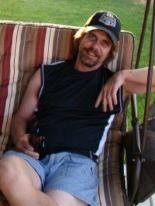 Marc Green
anodizer - Idaho
---
(2001)
As a degreaser manufacturer, I have to say that we prefer TCE to Perchloroethylene for a number of reasons. Although one of the posts mentioned that you would need to increase the heat input, it did not cover the fact that many degreasers have integral refrigeration systems. The refrigeration system is designed to match the heat input that was originally supplied with the machine. If you simply increase the heat on one of these machines, the refrigeration system will be undersized, and vapors will rise above the cooling coils and out of the machine.
Another concern with perch, is the fact that it reacts with aluminum to create an acid. The acid can eventually contaminate the entire machine, and corrode even the best grades of stainless steel. This is not a serious problem if the parts are chip and dust-free, and if the only contaminant is oil. In that case, the parts are the only aluminum being exposed to the solvent and they are generally not in the solvent long enough to cause a problem. If however, the parts have even the smallest amount of aluminum dust or chips adhered to their surface, the chips and dust will accumulate in the bottom of the boil or rinse compartment, where they will begin to react.
Ralph Greco
- Providence, Rhode Island, USA
---
(2001)
Thank you for your help.
I will first try the aqueous degreaser and only use the TCE if water doesn't work.
ricardo brakarz
mf - rio de janeiro, Brazil
---
(2001)
There are several factors which may turn your company in one direction or another such as the required temperature needed to perform the requirements. As I have investigated and worked with "PERC" the regulations set in the United States are readily available which are designed to contain the vapors whether they are Perc or any other substance. The alternative that I have seen that is rated non-hazardous is N-Butyl-Bromide which has a trade name of Detride manufactured by Detrex and after several parts tests the results were very much the same as with PERC but the cost was about 4 times that of PERC. The environmental concerns can be eliminated by proper containment in your facility.
Christopher Griffin
- Greenville South Carolina USA
---
(2001)
Mr. Griffin:
Help me understand something please. If the N-butyl-bromide solvents work just as well as Perc, and if it is a given that with the proper new containment methods (better refrigeration, limited lift speed, etc.) that no solvent will be lost to the environment, what does it matter if it costs 4 times more? Wouldn't that be a one-time capital expense that would be easy to justify?
Ted Mooney, P.E.
finishing.com
Pine Beach, New Jersey
---
(2001)
Ted.. I was wondering almost exactly the same thing.. but with something added...what to do with the stuff when it becomes saturated with oil/grease? Is it then a haz-waste? What the heck do ya do with the stuff once it becomes unusable?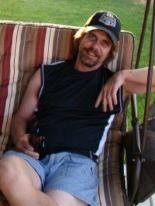 Marc Green
anodizer - Idaho
---
(2001)
If you are considering an aqueous degreaser, there is also an acid cleaner to be used in place of the alkaline cleaner that I have had success with. Check with your supplier.
Derek Skaro
- Blaine,Minnesota,United States
---
(2002)
While looking for Degreasers I found your question. I have been in the cleaning business for 15 years for Aerospace. Since the reduction of CFC's we have found alternatives to other solvents. HFE-7100 is a good replacement and environmentally friendly. You may look into this for your operation. Aqueous cleaning is also an option and we have had great results.
Mark Stevens
- Las Cruces, New Mexico, USA
---
(2007)
I need the latent heat of Perchloroethylene in BTU/#
Ravi Jerath
- Houston, Texas
---
January 11, 2011
We would advise to go for hybrid cleaning to avoid harmful solvents.One can use aqueous cleaners in first two or three stage followed by water displacement solvents where all the water is taken out & finally rinse it with solvent vapors. These days solvents like Leksol, Ensolv are readily available in the market which are echo friendly & 1 to 1 replacement of TCE/ PCE. We have implemented such hybrid cleaning in number of units successfully
Rajendra Pal
- Delhi, India


This public forum has 60,000 threads. If you have a question in mind which seems off topic to this thread, you might prefer to Search the Site