topic 6905
Electrical Properties of Hard Anodize
(2000)
I have an application for Mil-A-8625 [link is to free spec at Defense Logistics Agency, dla.mil], Type III, Class 2 on 6061-T651 aluminum, 2.0 to 2.4 mils thickness to be electrically insulative. Some parts exhibit a coating burn-through at 48 Volts, 35 amps. Parts exhibiting coating burn-through anodize thickness measured is 0.9 to 1.2 mils (there may be a time dependency interaction also); however, some known good parts withstand this electrical environment yet measure 1.0 to 1.2 mils thickness and don't burn-through.
Should the hard anodize coating be capable of withstanding the 35 amps current? I'm relatively certain the dielectric withstanding strength should be at least 50 volts / mil. The coating appears to be rough and cracked in certain areas (radii and flats). I'm unsure if the coating is sealed.
Jerry Boyd
- Louisville, Colo. USA
---
(2000)
Jerry,
First of all, I suggest you read letter #6903, as it's very similar to your question.
But, in answer to your question, yes..hardcoat should be able to withstand the currents you describe. My own in-house testing has shown that that a 2 mil hardcoat will fail around 1.5-2.0 Kv. Though I have been able to produce coatings that fail at 3 Kv. These tests were done using a Hypot tester with AC current, they are somewhat inaccurate, as I am only testing a single point on the coating about the size of a ball point pen tip (usually taking an average of 5-6 readings). There are, however, several factors that determine the breakdown voltage, ie.. coating thickness, alloy, sealing, surface roughness, coating weight/density. In reading your letter it appears you are the end user of these parts, why are you accepting parts that don't meet your coating thickness spec? Are any of the parts you receive within the spec, and, if so, do they withstand the currents you describe? Are the parts ! only failing at the cracked areas you describe? Unfortunately a drawback of hardcoat is micro-cracking of the coating, which is more evident in the higher thicknesses. but a 1-2 mil coating shouldn't exhibit cracking to the naked eye..EXCEPT on the radii. Anodizing "grows" at right angles, so your sharp edges will have voids. I believe a 1/16" radius (NOT a chamfer) is recommended for a 2 mil hardcoat. I would assume, also, that since your spec is for class 2 (dyed) that your parts, are indeed, sealed (or, at least they should be).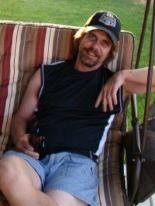 Marc Green
anodizer - Idaho


This public forum has 60,000 threads. If you have a question in mind which seems off topic to this thread, you might prefer to Search the Site